How to survive the airport
by :
Marian Hill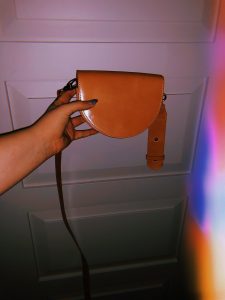 I travel often, sometimes too often — but it's an experience unmatched so I can't complain. Yet, the hassle of dragging oneself through the airport can devour many from seeing the world. As the break continues, most will travel here and there, then back again. It can be a pain. So, from someone who has had a good amount of experience in a very short amount of time, here are some tips on how to survive a day at the airport.
Pack your carry-on mindfully 
Depending on where you go, you could run into a security check that requires to place your laptop in a separate bin. As a matter of fact, I've ever plane ride I've had this past year I had to pull stuff out of my rolling carry-on in the middle of a security line. What I've begun doing is packing things that I know I'll have to pull out on top so it's easier to reach into the bag without opening it up entirely for the world to see.
Get a Global Entry card
Though this can be an investment (of about $100), it'll save you hours of stress. With this card, you are allowed into TSA pre-check. Since I got mine, I've been able to shave off an hour from my travel routine, giving me another hour I can use for sleep or last minute packing.
Minimize your purse 
If you don't use your pockets for everything or don't have pockets, purses are a fashionable alternative that can be useful. While having a purse is great, it's hell to deal with at the security check or anywhere else. Minimizing the size of your purse limits how much stuff you can put in it. So now, think about what you need at all times when getting through an airport: money, plane ticket, ID or passport. How big of a purse or backpack do you need for that? My best suggestion is a fanny pack, because it's in the closest reach and can only hold what you need and some extras.
Grab something to eat before getting on the plane 
Airport food is much better than the mush given in air. Buy your food beforehand and be mindful of what to eat. I've had things dropped or spilled on me, or I've done the same to others. Pack your own water. If you fly economy like most do, then the drink situation can be a hassle. Having your own water makes your trip less stressful. Just remember to buy food or drinks after you get through security or it will be thrown away.
Have a pack for chargers
With all the electronics we carry constantly, we must include their chargers in our travels. Cords can tangle easily and become unusable for about 10 minutes until they are untangled. And doing this in an airport, where you will most definitely need to use a charger, can cause a lot of travel stress. Bring your chargers wrapped up with a rubber band or a hair tie and then place them in one bag together. That provides easy access to your chargers with less untangling to do.
Have your carry-on suitcase prepared for any flight
I have one hard case rolling bag I use as a carry-on. I do not use it for anything else. I leave in it a mini tooth brush, tooth paste, makeup remover and other toiletries. These are travel size and I am able to take it through the security line. Having this ready to grab and leave with is time saver, and keeps me prepared for any situation. Adding this to your travel routine will minimize the occurrence of stressful and unhygienic situations at the airport.