'State of Undress' is a mesmerizing look at the politics of international fashion
by :
Alexus Graham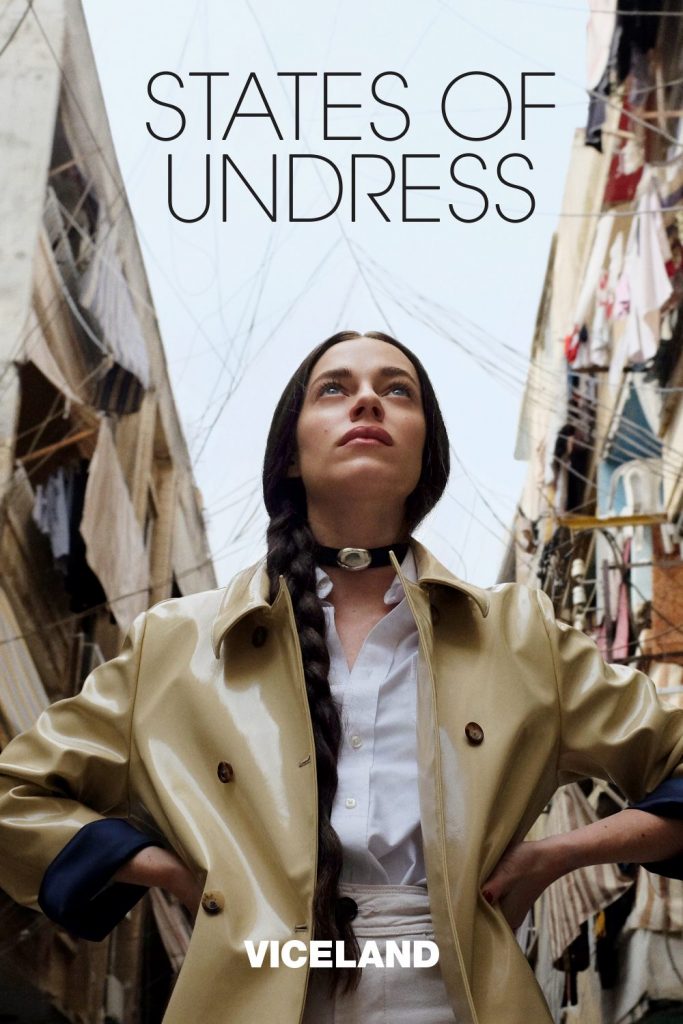 Recently, I've started a new documentary series called "State of Undress." The Viceland series follows American model, actress and writer Hailey Gates as she travels the world and explores global fashion industry issues. Rather than focusing on the major fashion capitals New York, London, Milan and Paris, the show is centered around remote areas whose political and social issues have a profound effect on their standards of beauty, fashion and style. Among the countries documented in season one are Pakistan, Congo, Venezuela and Thailand. 
Palestine was my location of choice for my first episode. Gates initially traveled to Palestine in the hopes of attending a three-day fashion week in Ramallah. The event turned into a one-day affair before completely dissolving into a party. To give this tumultuous chain of events better context, this all happened in the same amount of time it took Gates to book, board and exit her flight.
The fashion week fell through because lack of organization and irresponsibility from community leaders. Immediately, I was taken aback, which ultimately made me all the more intrigued. I'm sure no one in the United States could begin to fathom the thought of New York Fashion Week being cancelled, let alone by the time they stepped off their flight.
The rest of the episode chronicled Gates as she ventured into the different sectors of Palestine, trying to understand how Palestinians express their love for fashion under strict militant and political boundaries. Throughout her journey, she met Christina Ganim, a new entrepreneur who was starting a lingerie business, Kenz Woman. Although most women in Palestine adhere to traditional Islamic dress, the emphasis placed on marriage creates a demand of women wanting to purchase lingerie in preparation for their ceremony. 
She also met Natalie Tahhan, a young designer determined to put on her own fashion show. Designing in the city of Hebron, which is starkly different from the liberal city of Ramallah, Tahhan's designs are much more conservative than Ganim's provocative lingerie. Woven into her garments are ornamental motifs signifying social and economic status — traditional techniques placed on contemporary garments.
Amongst the challenges of putting together a fashion show of this capacity were the travel restrictions of Ganim's design team. Ganim's team only held Palestinian West Bank IDs, which forbade them from entering East Jerusalem — the location of the show. Unless granted permits, there was no way for her staff to attend and see their work on the runway. Speaking of runway, the number of models in Palestine are in the single digits. The country's cultural view of modesty means that there are few opportunities to model. The search for a model can take at least 30 days, and you may only find one or two. Because most families don't approve of their daughters pursuing modeling as a career, entire shows could be scrapped at any second. 
Despite these issues, everyone featured in the episode was fighting to show the world that they too deserve to be in the conversation surrounding fashion, lifestyle and beauty — regardless of the context. You can watch episodes of "State of Undress" here.