Adreon Petterson details his experience and insights from SCAD aTVfest
by :
The Connector
by Adreon Petterson
My favorite time of the year is SCAD aTVfest. I look forward to this festival every year as some of my favorite series and networks come to Atlanta. From my previous experiences at the festival, I anticipated for this year's to be just as eventful.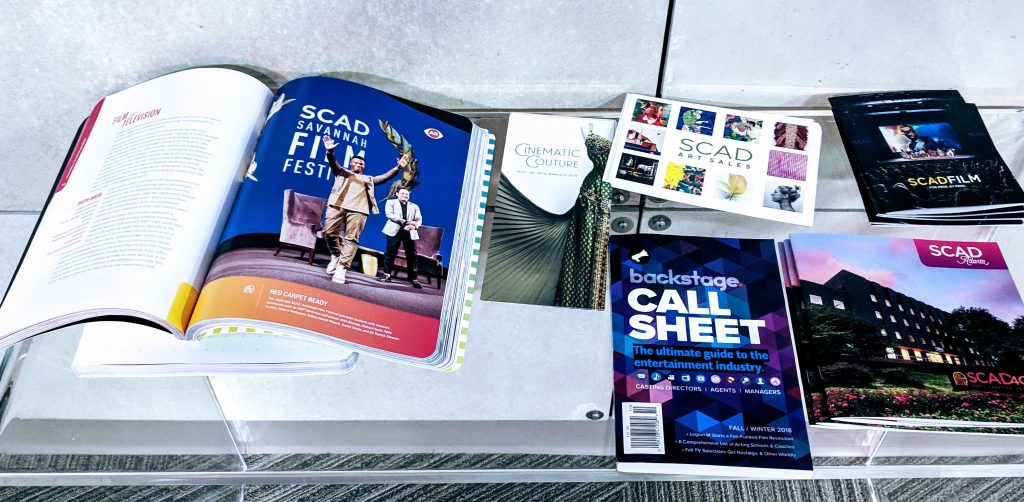 Thursday
After the cancellation of the Nickelodeon Writing presentation, I leisurely strolled into the main building and prepared for the "Before and After: Transformation TV" panel. I have to admit that my inner fanboy wanted to jump as I flash-backed to my teen years, watching Genevieve Gorder on TLC's "Trading Spaces." After the event staff did a quick turnover, the attendees marched into panel room A. I sat around and took photos of the room before the panel began. After a short waiting period, SCAD Film Senior Executive Director Leigh Seaman introduced our esteemed guests Thom Filicia, Carson Kressley and Gorder. During the panel, the chemistry among the panelists was palpable as they traded witty banter, dirty jokes and incredible insight on their design TV journeys. 
After some nice conversation, the panel opened for attendee questions. One question stood out to me — a student asked the panel about age and work-life balance.
Filicia spoke about the importance of internships, stating, "Taking what you're learning in theory and applying it to the real world." Kressley responded jokingly, "You can be like that girl on 'Younger' and pretend to be 10 years younger and have a hot, young boyfriend." Gorder added, "We should never be ashamed of making the most of ourselves."
Later in the evening, I rode the shuttle over to SCADshow for "The Oath" screening. I must admit I was on a secret mission to meet London songbird Leona Lewis. A fan since her days on the "X Factor UK," I wanted to see what her acting chops were like. Once I arrived at SCADshow, I made my way to stage two. Sony personnel were on hand to make sure new footage wasn't leaked before the premiere date. The room filled quickly as SCAD faculty, students and pass holders poured in. After a while, the first episode of season two came on. It was explosive from beginning to the end. 
After the premiere, the series producer and writer Noah Nelson, along with actors Cory Hardict, Ryan Kwanten and Lewis came onto the stage for a round of Q&A. After a while, the moderator opened the panel to questions from the audience, where they spoke on their post-Hurricane Maria Puerto Rico. Hardest stated, "Puerto Rico is part of us forever."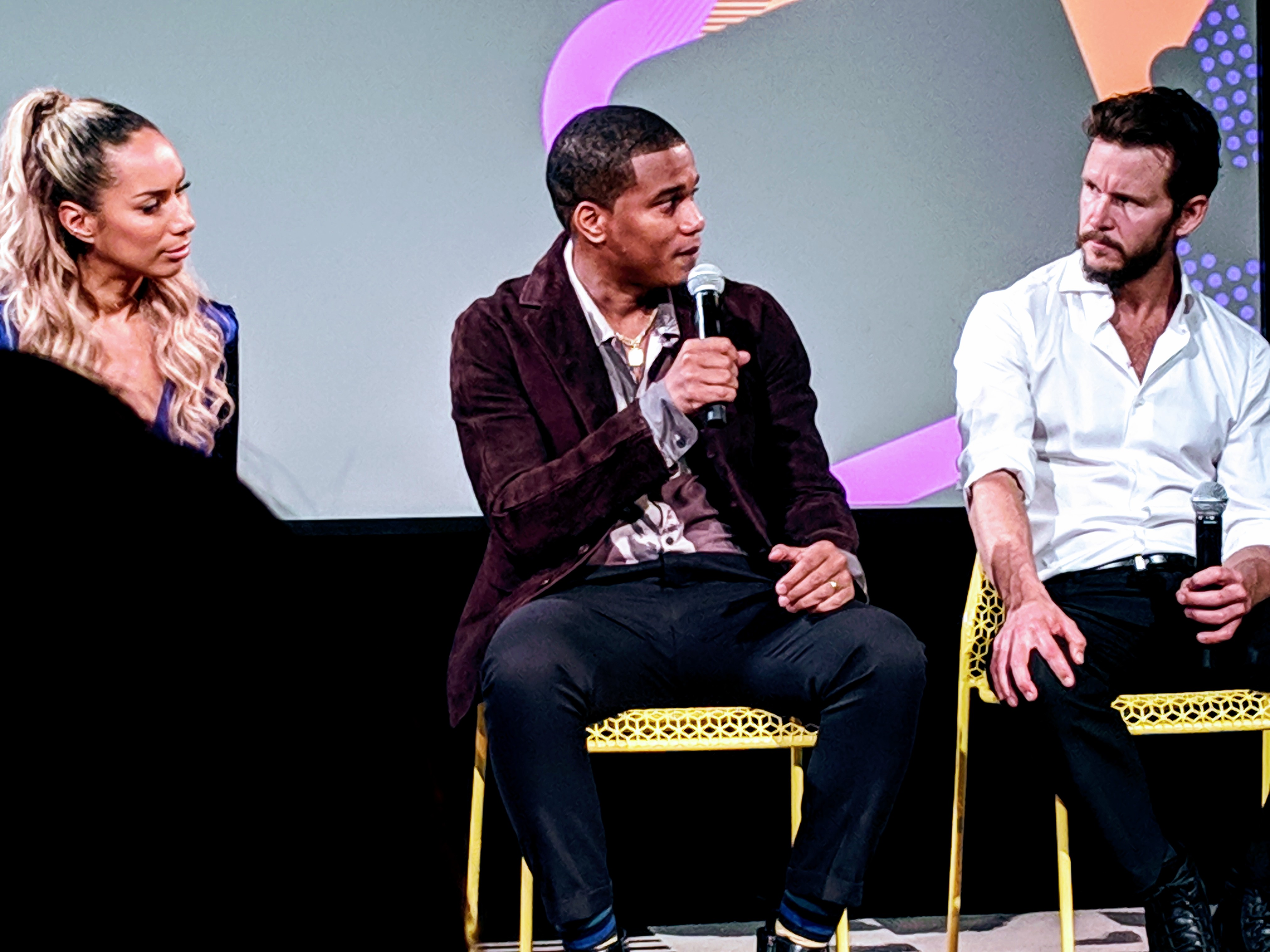 Friday
With so many activities going on, I decided to attend the alumni and student meet up, put together by Career and Alumni Success. I went into the SCAD Art Sales space blind to what might or might not happen. Soon, the space filled with students, guests and alumni. I got to personally meet Gorder and her fiancé, SCAD alumnus Christian Dunbar, and had a rousing conversation with Michael Wilson Morgan and Heidi Elnora. After some time for conversation, Assistant Director of Career and Alumni Success Chrissy Terry had everyone introduce themselves before moderating a Q&A session with the panelists, including Merline Labissiere. The panel spoke on community, post-graduate life, merging art and business and transitional shifts.
During the session, Dunbar made a profound statement about evolving as a creative: "50 years on one track isn't an option for creatives. You'll be over in two."
Saturday
After working my day job, I made the trek to SCADshow. I spotted a few people leaving the venue as I entered the parking deck. As I navigated the crowded lobby, I made my way to stage two. I got comfortable in the warm room as the audience waited for the screening of NBC's "The Village" to start. After a while, the screening started and immediately had me in my feels with its interconnected stories. If you love shows like "This is Us" and "A Million Little Things," you'll enjoy this show. 
After the screening, there was a Q&A session with executive producer and showrunner Mike Daniels, along with cast members Warren Christie, Michaela McManus, Lorraine Toussaint and Grace Van Dien. The cast spoke on the bond between the cast and crew and the possible direction of the series.
As an aspiring screenwriter, I found one question poignant as a graduate student asked about storytelling and connecting with the audience. Daniels stated, "Really writing something that just feels like it's the season in your life to write that story, and you can write authentically to that."
My time at aTVfest was informing and fun-filled. The panels and screenings allowed me to have some insight into the television industry. While the festival was a little hit-or-miss, it was an amazing experience that I look forward to attending next year.