Who took home the gold? A recap of the 91st Academy Awards
by :
Mikael Trench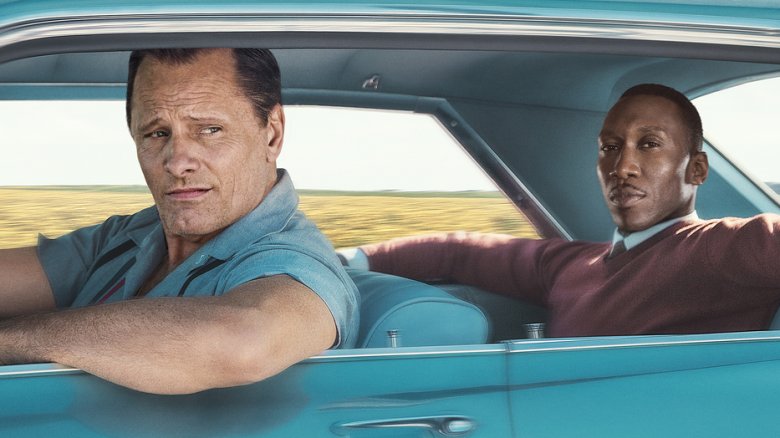 One of the biggest movie events of the year, the Academy Awards, came and went this Sunday, Feb. 24, celebrating its 91st year of honoring the best that cinema has to offer. Now that the winners have all been had their time to shine, it is time, yet again, to see if our predictions came out right.
Best Leading Actor:Rami Malek ("Bohemian Rhapsody")
Best Leading Actress:Olivia Colman ("The Favourite")
Best Director:Alfonso Cuaron ("Roma)
Best Picture: "Green Book"
Thoughts on Best Picture
"Green Book" winning Best Picture has caused some mixed reactions from people. Many viewers (ourselves included), were hoping to see the gold go to the far more acclaimed "Roma" or "The Favourite," or even "BlacKkKlansman." Even "Black Panther" receiving the award would have been more of a welcomed choice. In some ways, "Green Book's" win could be seen as a step back for the Academy. Just when it looked like they were starting to embrace more non-traditional choices for the award such as "The Shape of Water" or "Moonlight," they award the film that seemed like the most safe, predictable choice imaginable.
While "Green Book" is far from a bad film, once you get past the dynamic performances by Viggo Mortensen and Mahershala Ali (with Ali receiving a well-deserved win for Supporting Actor), the rest of the experience in both presentation and narrative don't leave much of an impact by the end. The film also won for Best Original Screenplay which, while interesting to see a more comedic spin on these kinds of stories, was largely a basic "racism is bad" kind of story that barely explored its themes with any hint of complexity.
Other Winners

In both Supporting Acting performances, we predicted correctly with Ali winning for Actor ("Green Book") and King winning for Actress ("If Beale Street Could Talk"). A long overdue win for Spike Lee was finally awarded for Best Adapted Screenplay for "BlacKkKlansman." It's great to see how 30 years after his groundbreaking hit "Do the Right Thing," Lee is finally being recognized for his work.
Most of the technical awards weren't huge shockers, but some surprises snuck their way in there. Unsurprisingly, "Roma" won for Cinematography, however, it seemed to be a shoo-in for Sound Editing and Mixing as well. Rather, the Academy awarded these categories to "Bohemian Rhapsody," along with a win for Film Editing. History was made with "Black Panther" being Marvel's first film to win at the Academy Awards, with three well-deserved wins out of its seven nominations for Best Costume Design, Best Production Design and Best Original Score. Speaking of music, "A Star is Born" won for their show-stopping number "Shallows," followed by an inspiring speech by Lady Gaga.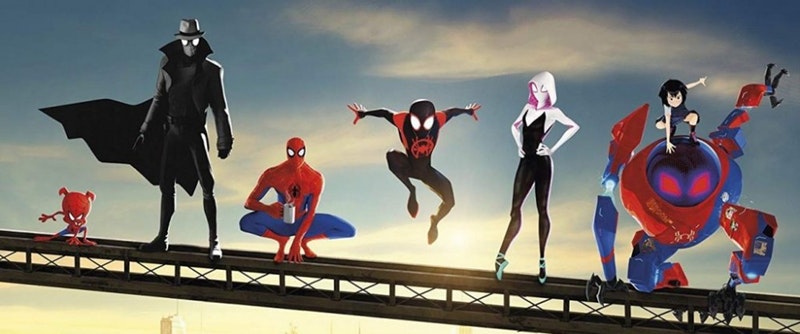 A certain spider thwipped home the gold with "Spider-Man: Into the Spiderverse" getting a win for Best Animated Feature. The stunning, groundbreaking visual extravaganza beat out both Pixar's "Incredibles 2″ and Disney's "Ralph Breaks the Internet," making this the first non-Disney or Pixar Best Animated Feature winner since 2011's "Rango," and the first to win against a Disney or Pixar film since 2006's "Happy Feet." Pixar did find success, however, with a win for Best Animated Short Film for "Bao," the creative, heart-felt short that had everyone talking. Finally, Visual Effects went to "First Man," which didn't have much in the way of competition, even though seeing "Infinity War" win for its mind-blowing CGI work would have been equally welcome.
The Show
The road to this year's show seemed to be set up with a disastrous decision after another. From the Best Popular Film controversy to the debacle with Kevin Hart hosting the ceremony to certain categories not being televised, the show had a bumpy road to try getting out of a rating's slump from last year. Fortunately, the Academy was quick to correct its mistakes by taking out the Popular Film award and televising all the awards, with great payoff.
Overall, the show was far better than some of the previous years, largely due to the absence of a host. With this modification, the show moved at a far smoother pace and was never bogged down by heavy-handed political speeches or terrible jokes. A few did sneak their way in there, such as a cringey exchange between John Mulaney and the exceedingly annoying Awkwafina (although Spike Lee's reactions were priceless) and a bizarre presentation for Costume Design by Brian Tyree Henson and Melissa McCarthy, but none of them dragged on and were few and far between.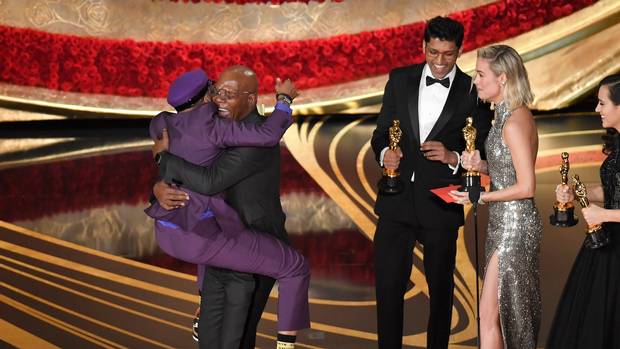 Several the speeches were also worth noting. As mentioned before, Lady Gaga's acceptance for Best Original Song was a noted highlight, however the speeches for Hannah Beachler for Best Production Design and Ruth E. Carter and Best Costume Design were equally powerful. Olivia Colman's acceptance speech for Best Actress was adorkably humble and heartfelt throughout. Spike Lee owned the night, however. Lee's upfront and blunt nature made for some of the most comedic and inspiring moments of the evening, with his speech being particularly effective.
This year's Academy Awards may have had its hiccups and questionable choices, but it was a great improvement over the last few years overall and it's good to see the Academy is listening more to its viewers. Hopefully, this is a sign of even more ambitious changes, but only time will tell. Until then, keep watching movies and see you next year.