'The wilting buildings'
by :
Marian Hill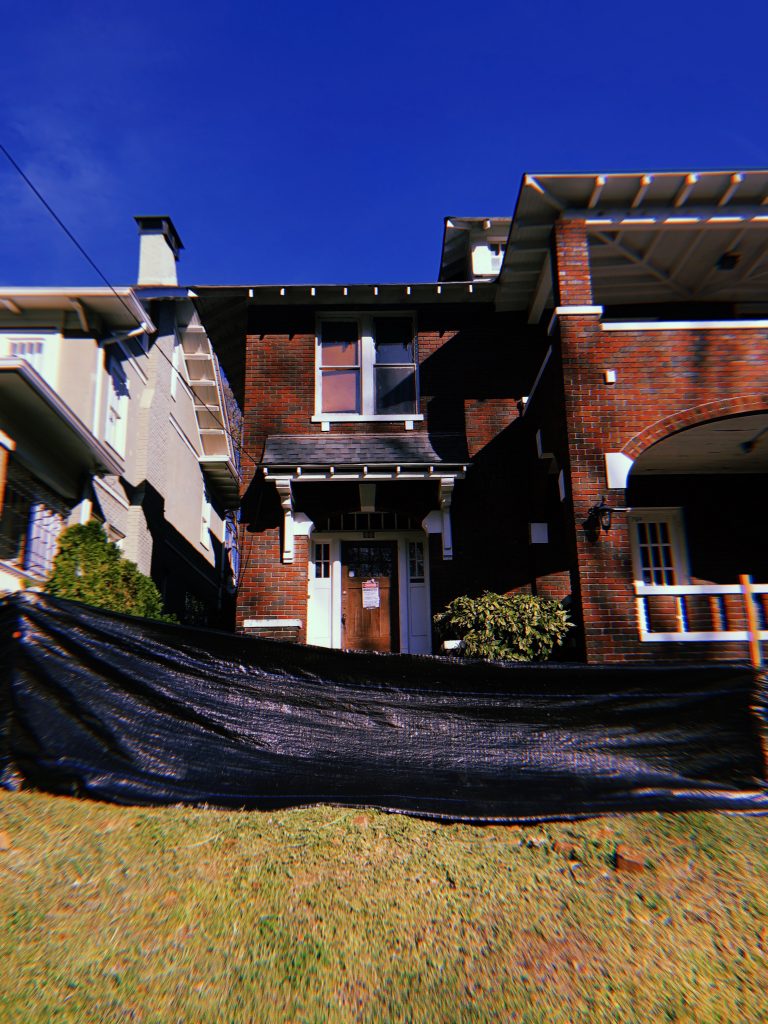 When we think of Midtown Atlanta, our minds turn to big buildings, colorful sidewalks and lively cafes or bars. We do not initially think of the older homes that have been touched by time as they are not always noticed down here.
Certainly, Midtown is no exception when it comes to having historical landmarks, but it is not what is advertised for the area. As for someone who walks here, there and everywhere in Midtown, I have seen the beauty of the older, less cared for homes and buildings that lurk in the shadows of this city.
They live in contrast to the newer apartment and office buildings that literally and figuratively tower over them and are therefore not an attraction to the Midtown area. The purpose of my photo series is to bring these buildings into the light as interesting sites that people should visit when coming to this side of town. Appreciating these structures is much like seeing the beauty in a dying rose —accepting and loving that change that the passing of time applies as they wilt away.