The rebirth of ugly dad sneakers
by :
Valeria Brugueras
A satirical fashion piece on how this trend was born again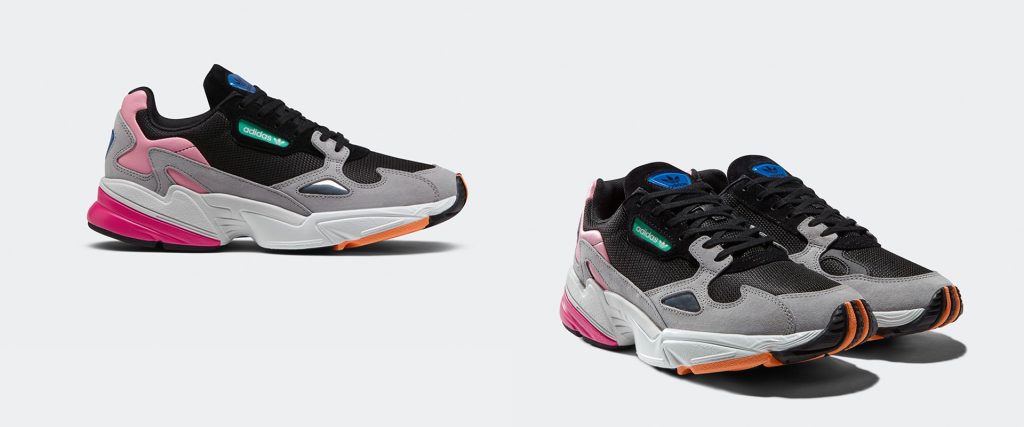 Through fashion's godly production, it has been received with open arms countless fetching and vile trends that define an era. These days, we are more inclined to bring back pieces that were iconic back in the day and adjusting them to recreate a particular vibe and taste.
Which other garment has had a superior comeback that has been renamed with "dad", ugly, sturdy, bulky or retro? Surprisingly it is not the track suit, flared pants, crop tops or even bucket hats. The gap on this trend is that everyone, including my 52-year-old mother, has owned a pair or two!
This is not the type of trend that, as Man Repeller says, "You have to dig deep into the mind-trenches to fathom why." It happened overnight; a need was born for a pair of shoes that revolutionized our style and helps us while we get on the go.
While not that ago the fashion world was blessed with the unattractive sneaker motif most aficionados, including myself, have adopted into our wardrobe's taste and character. But how did these sneakers go from ordinary staples to re-birthed as a top desired product?
Sneakers were common in the '90s and early 2000s but made an impressive comeback as high-end shoes with a modern twist. Before, they had an apparent silhouette: clean, rigid and worn with certain things to defined locations. Now, these sneakers are chunky, vivid and displayed with anything from trousers to baby-doll dresses.
But the re-birth of these is not so uncanny as many people think they would be.CNN says, "From fitness shoe to high-fashion staple, the sneaker's ascent reflects some of the most significant pop-culture developments of the last few decades."
That is the righteous manner these sneakers were born once again, with the impact of advertising, mass production, and along with history where most of the credit for inspiration is granted to.
Brands like Prada, Lanvin, Balenciaga and Louis Vuitton are but a few high-fashion brands that incorporated the hideous dad sneakers into their seasonal designs.
These brands are a few of the ones that dictate the heavy trends that will be influential in the fashion industry so whatever they decide on, society along with smaller fashion companies, will follow and consume.
The mentioned brands create their distinct representations that allows space for fast fashion to swindle their productions. Fast fashion stores such as Zara, Forever 21, and H&M possess a well-known nature of ripping-off major trends while it makes this sneaker trend even more attainable and embraced by additional social classes.
These fast fashion retailers are able to mimic designs observed on the runway and have them in stores just weeks later, but luxury designers are now fighting back this dilemma by offering products that are for purchase directly from the runway.
These fresh, off the runway looks consumers can acquire leaves out the requirement for those fashionistas to get these products secured someplace else. Just like the comments we have heard in our favor, how we do not own any drop of patience because we are millennials and we command to have it now.
More than style, these sneakers possess a certain character that no other shoe or garment currently provides and satisfies our needs with. And that property is comfort coming from the structure of the sneaker.
And this means perfection for those fashion-obsessed because it is an option rather than sticking with the boring kind that to top it off are harsh, vulnerable, and tense. It clearly is 2018, so we might as well brighten up a bit…