Trois Gallery's "Persona"
by :
Shelley Danzy
Persona, n. The aspect of a person's character that is displayed to or perceived by others.
– Oxford English Dictionary
What happens when a dozen SCAD-Atlanta photography students are boldly transparent about their lives? Individually, they create works of art that discover, question and reconcile experiences. Collectively, they create "Persona," which is the title of Trois Gallery's current exhibition, featuring more than 50 artworks by Hrishikesh Bhattar, Frances N. Claudio-Vargas, Alicia Collins, Stephanie Eley, Ervin A. Johnson, Matt King, Andrew Lyman, Shoccara Marcus, Joshua McFadden, Tho Pham, Andrew Sisk and Julisiah Toney.
At first glance, I thought I was merely observing and appreciating a part of their lives on display, but as time passed, I started to examine my own life. As I spoke with others during the "Persona" opening reception held October 22nd, self-examination is at the heart of the exhibition. "Portraiture is one of the major, foundational genres throughout history, and it's something we see being revived and refreshed in a new way," said Dr. Emily Webb, professor of art history at SCAD. She continued, "There is such a diversity of processes and thematics. 'Persona' is not just about portraiture, but it's a meeting point between who we are and what we project to the world and how that is interpreted." Webb's notations reference that the works on view range from formal portraits to blurred abstractions and include cyanotypes, mixed media photographic collage, multiple exposure, artist's books, digital color photography, black and white prints, and video.
"Persona's" inception was a collaborative effort by SCAD's curator of exhibitions, Alexandra Sachs, and associate chair of photography, Michael James O'Brien. "We have a balance of men and women [artists] and it's almost impossible to discern which work is by undergraduates, graduate students or recent alumni, which speaks to the high-level of work that's produced in the photography department," said Sachs.
"'Persona' makes a bridge with SCAD photography and the rest of the world," O'Brien stated, "It is a full-on thrust ­for people to understand identity — personal, cultural, family, and political. We wanted to reference all of these points of view." He credits Sachs with the specificity of how the images are placed within the gallery, avoiding "clusters" of individual works. "It made it much more interesting," O'Brien continued, "Each piece for 'Persona' was hand picked and the layout was carefully planned. There was almost no change once we hung the work." Visitors also have an opportunity to experience Andrew Lyman's "Diary" installation (located in the display space just steps away from Trois Gallery's entrance), which is described as a visual poem that transforms as a new layer of images is superimposed each week.
One of the things I found fascinating is that "Persona" displays a cohesiveness within the gallery space, yet each photographer's work was created at different times, from relatively recent images to those that have been evolving for years. Julisiah Toney and Frances Claudio-Vargas are BFA photography majors in their junior year who have artwork in the show. Both mentioned that their instructors encouraged them to develop series. Alicia Collins (MFA candidate) has been documenting photographs for over eight years as part of her "Home" series, a personal body of work she shares with her mother, Alana Orvelo. Seeing photographs of herself on display, Orvelo stated, "It's our journey we take together … the good, bad, ugly and beautiful."
Recent graduates (MFA, photography 2015), Stephanie Eley ("Invisible to Others") and Matt King ("Veneers") agree that the photography department's collaboration with Trois Gallery is important. Eley stated, "We don't really see each other's work outside of the classroom, so to see and hear everyone's actual ideas was important for me. It's a successful space. The audience is clinging to different elements from their own personal connections through these alternate portraits that we've all created." For King, "Persona" is also about better communication, understanding and perception "so that not only will our lives be enriched, but that we can enrich the lives around us."
Wendy Goodman, New York Magazine's design editor, expressed her thoughts about the "Persona" exhibition, "What I think is most astounding about the show are the voices of the artists. The only people who can break down the things that must be broken down and abolished and understood, are artists." Goodman continued, "The artists' role in society is never more pronounced than what you see in this show — the beauty, the sensitivity, the awareness. It's a very profound show; it's a museum quality show that should actually travel."
Kudos to all of the "Persona" photographers. They are not trying to hide who they are nor how they identify with the intricacies of life. They accept the fact they don't have all of the answers. Photography alumna Shoccara Marcus proclaimed, "Art is truth … connecting us to one another. That's what this work is doing. This is just the beginning."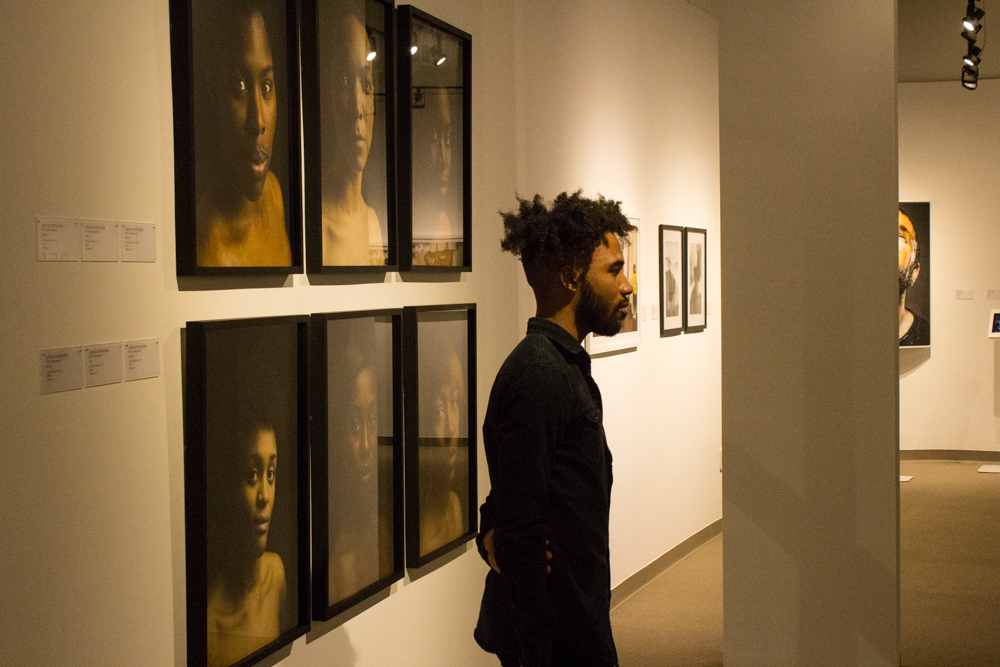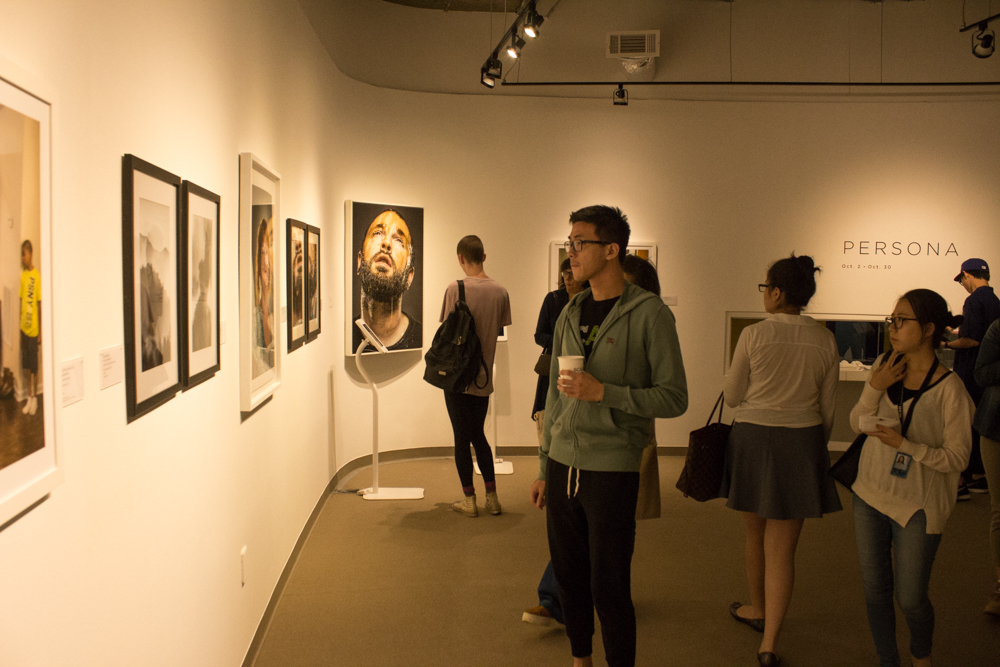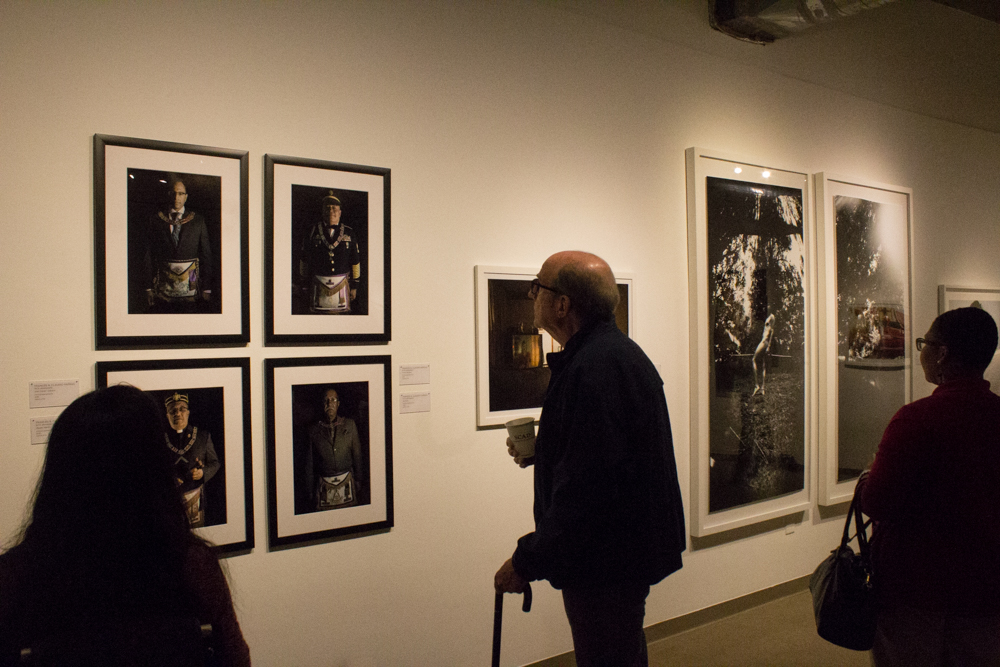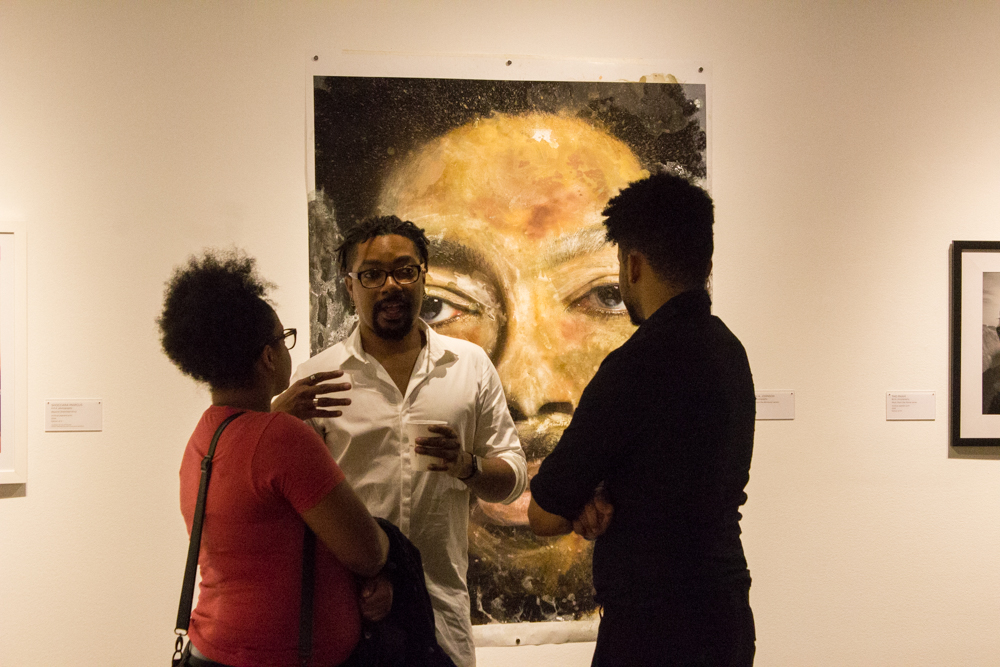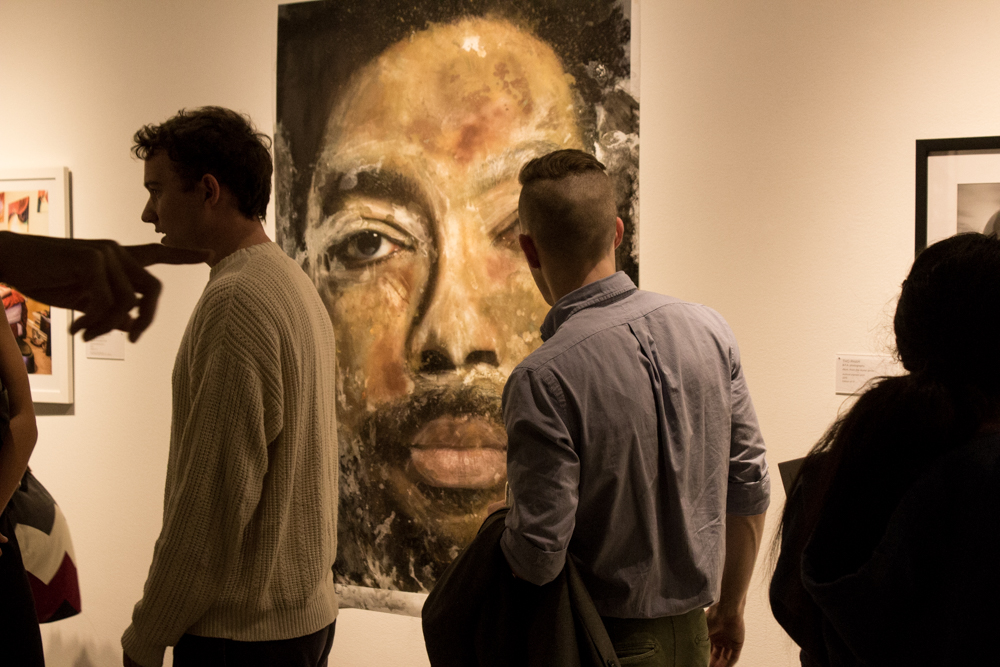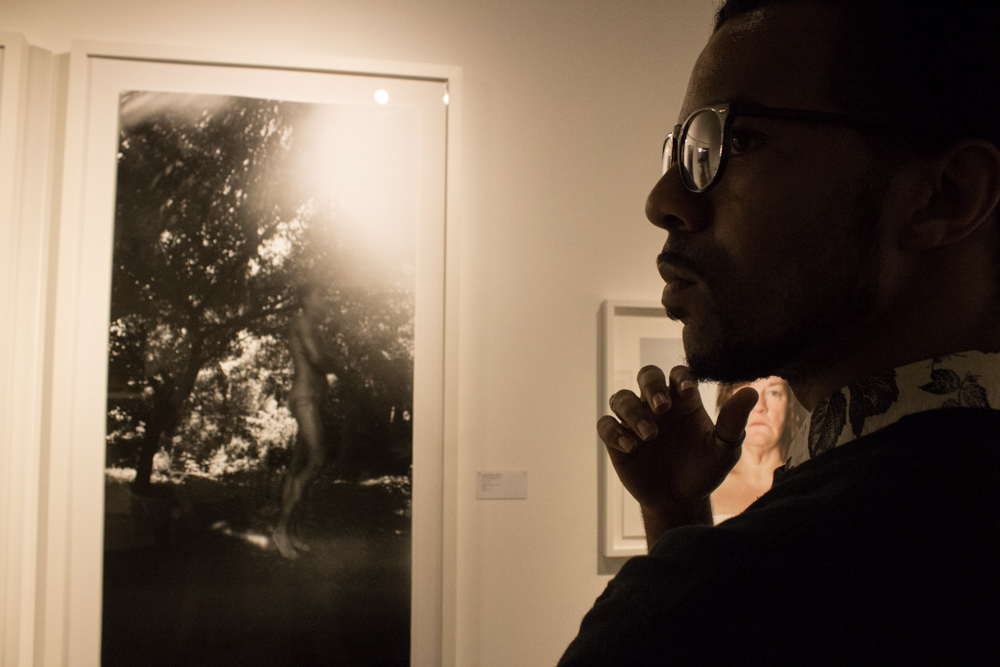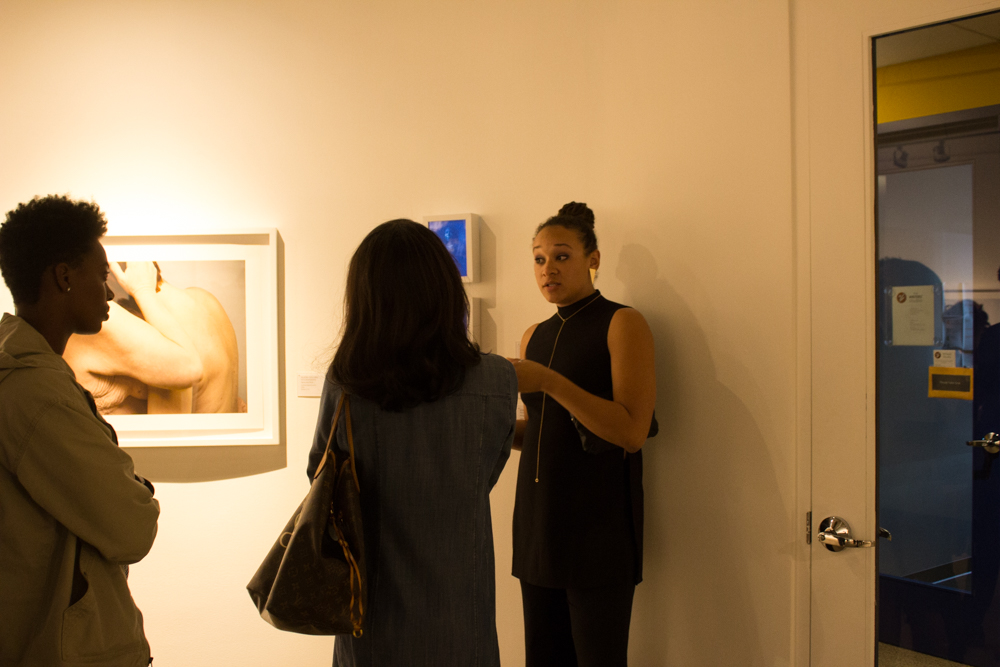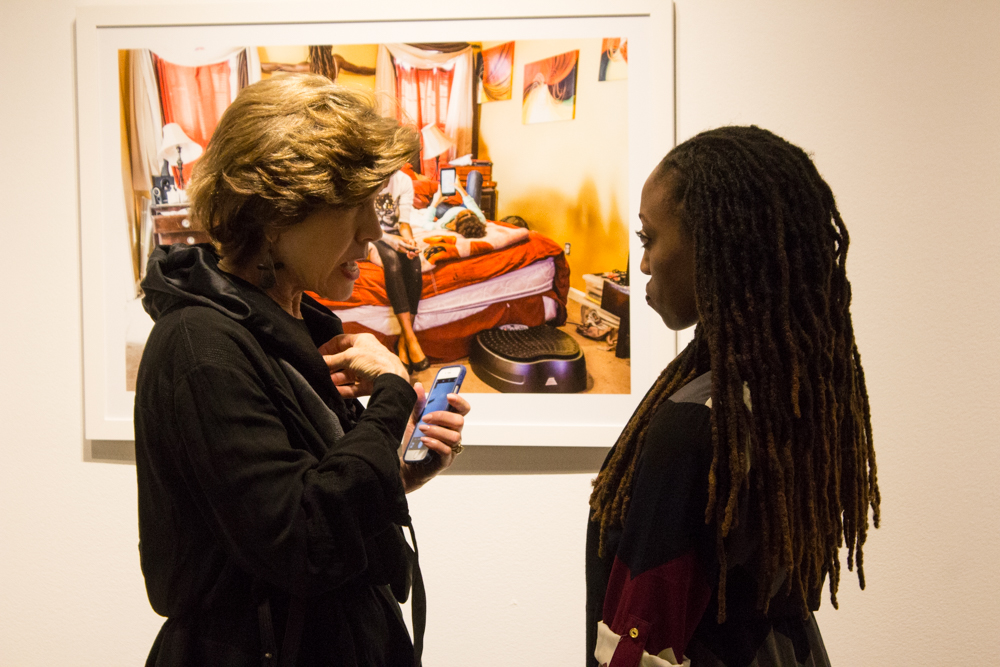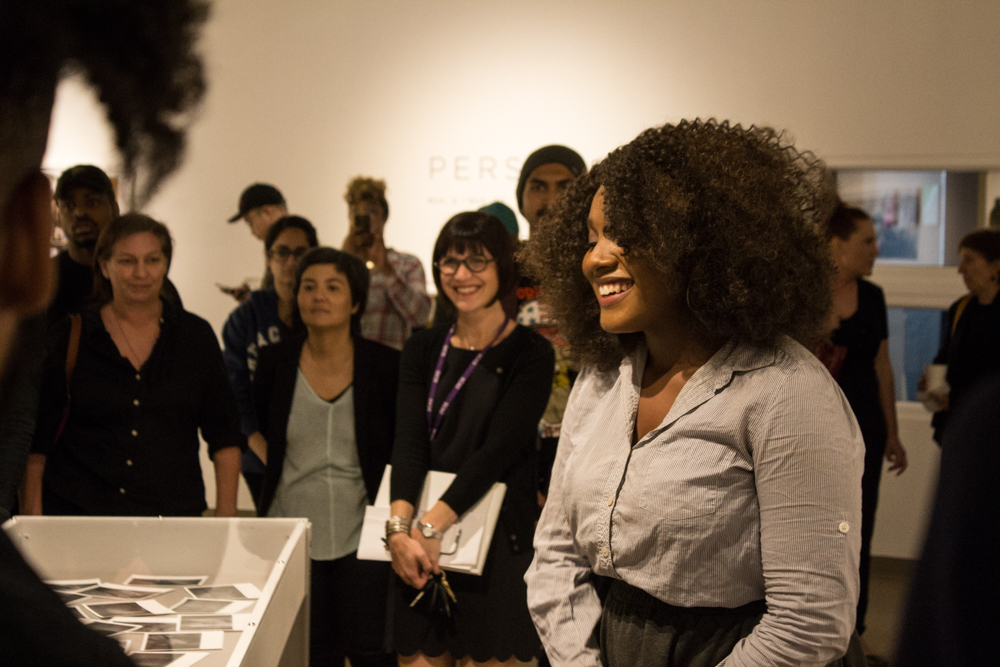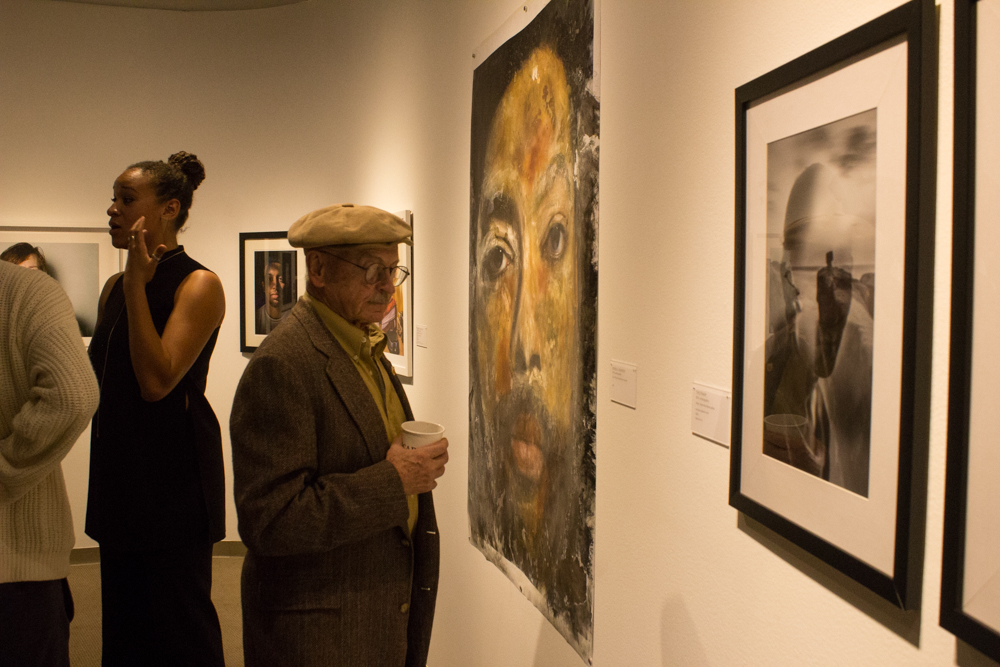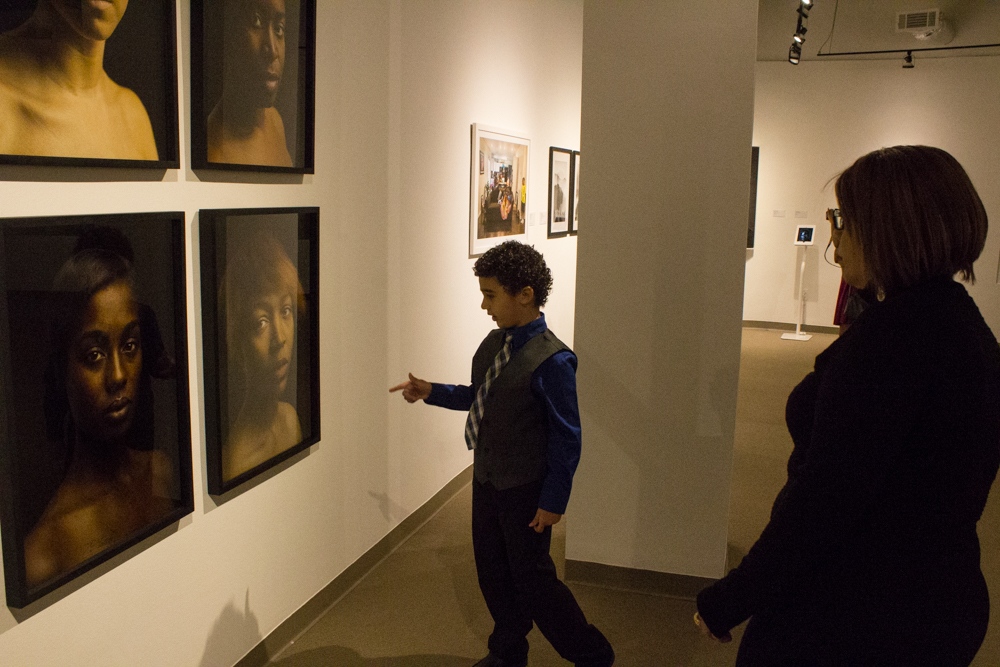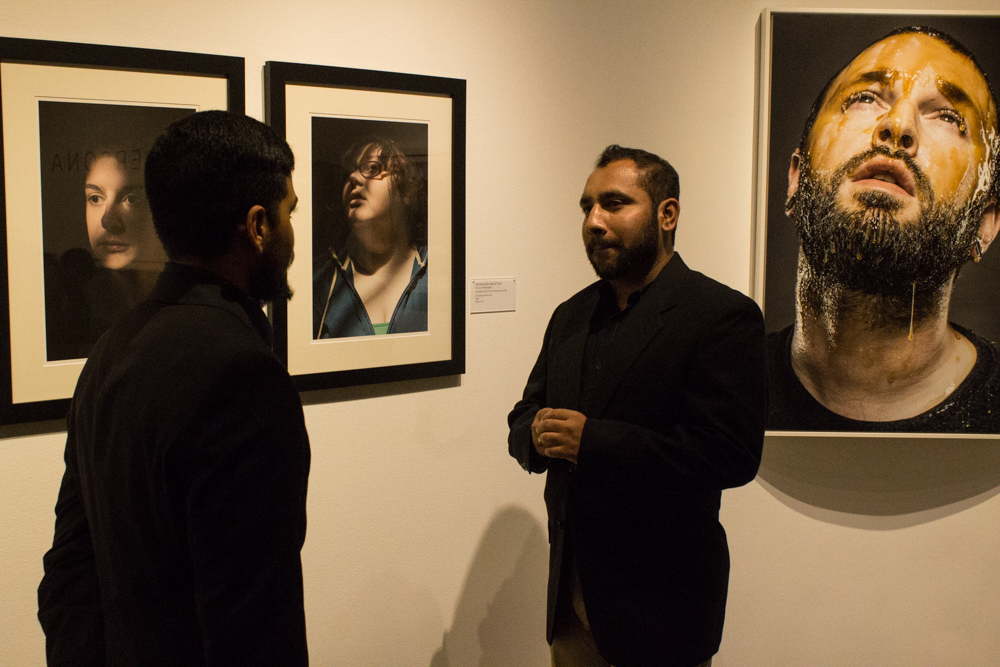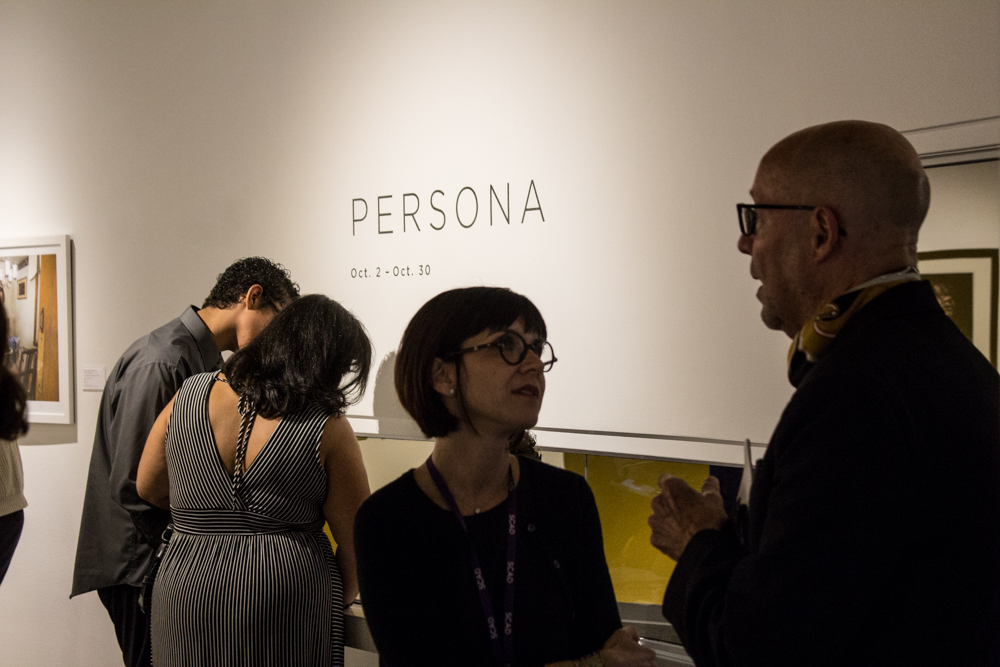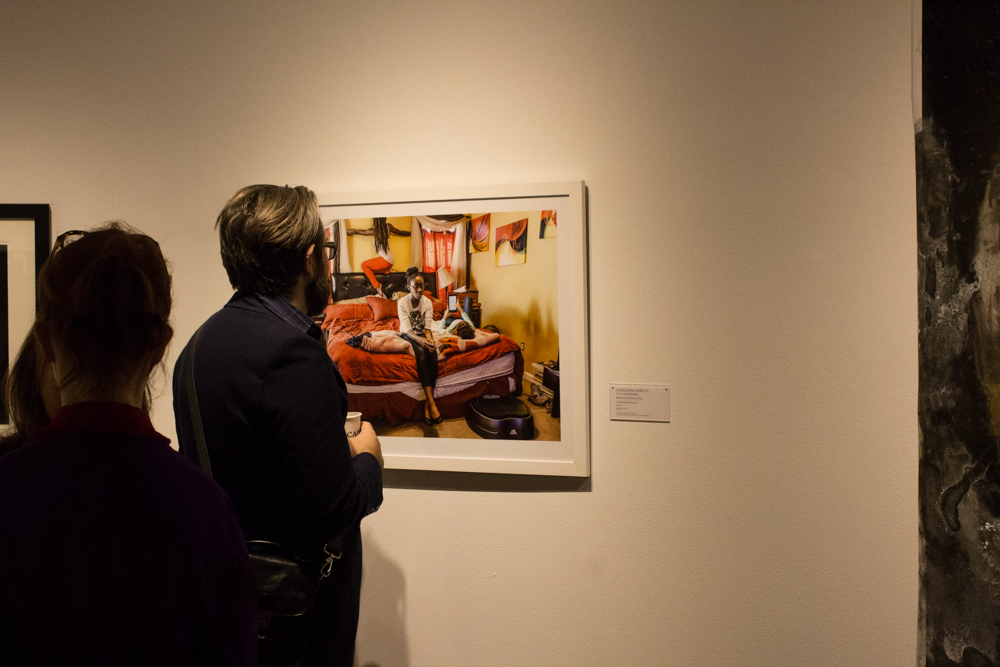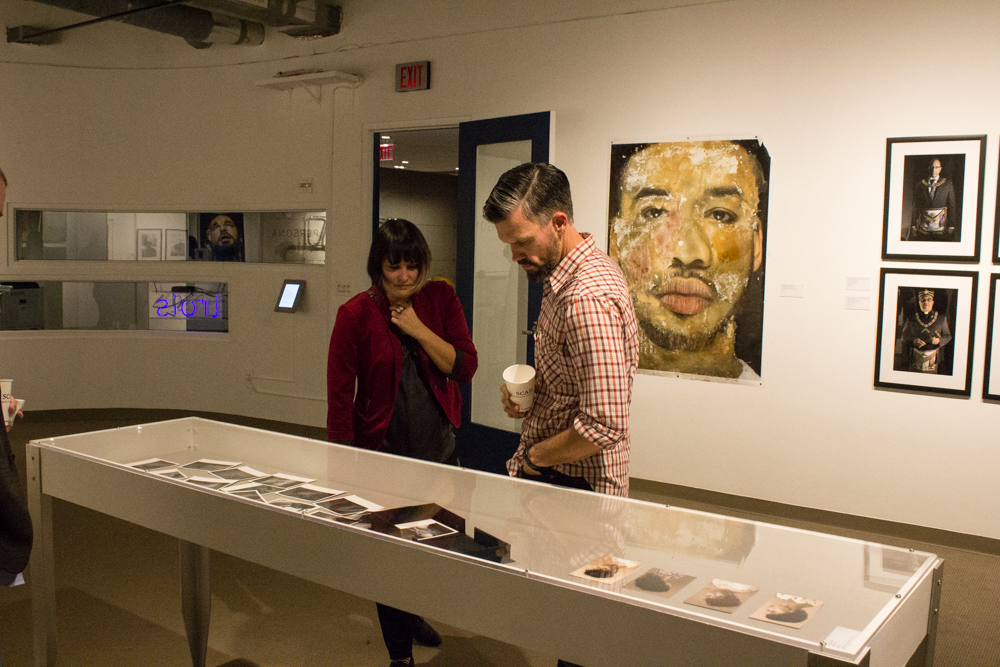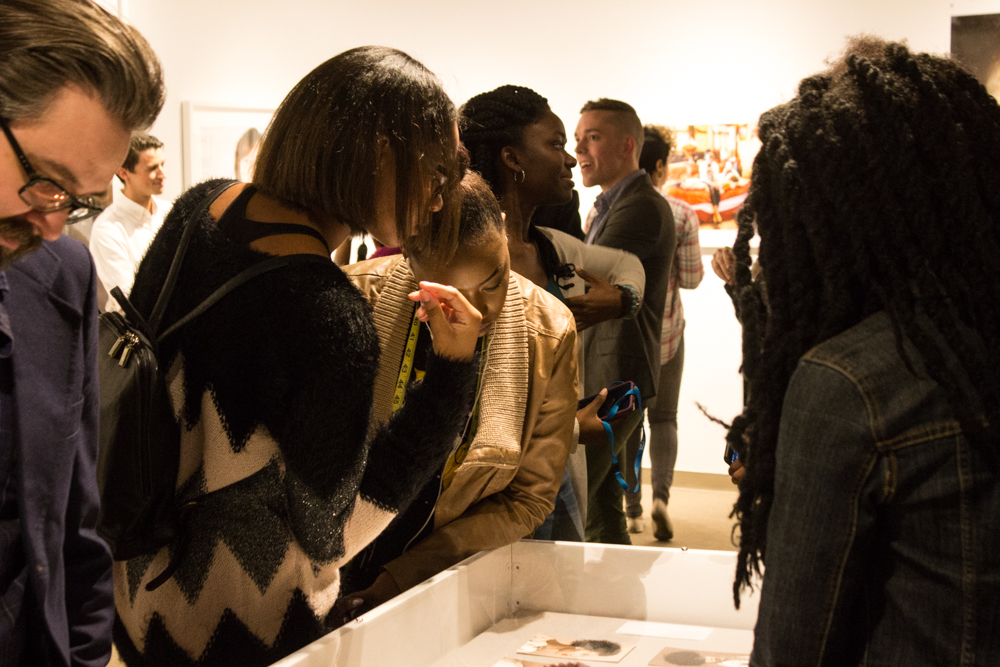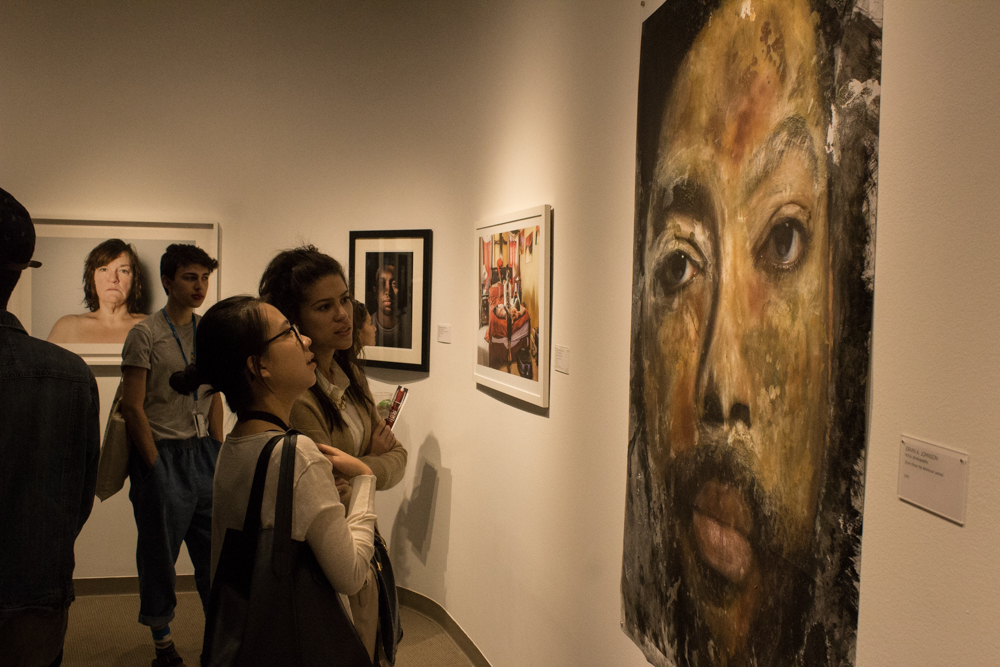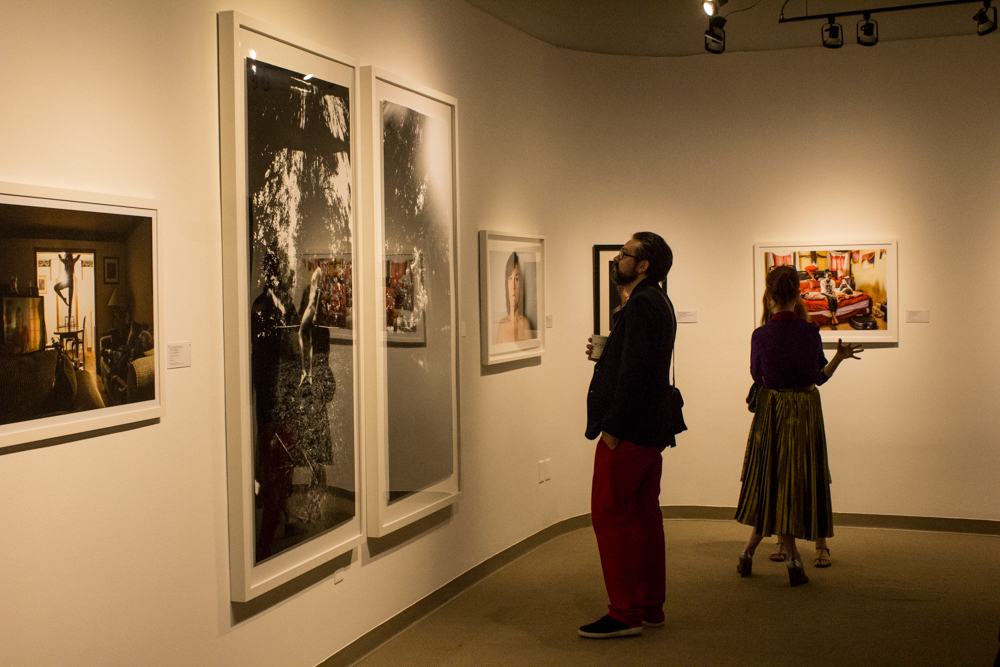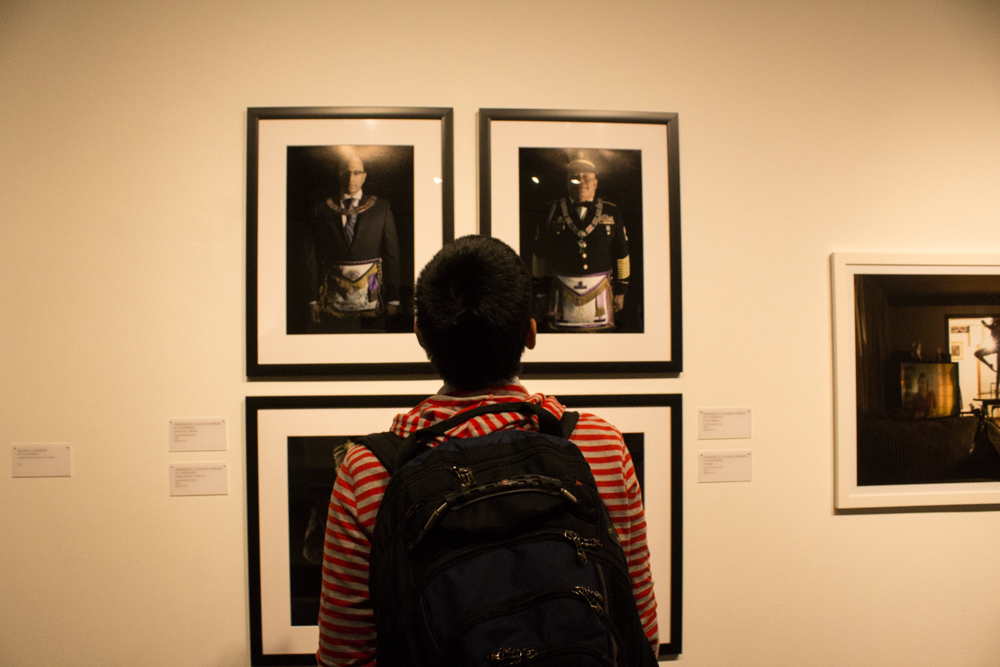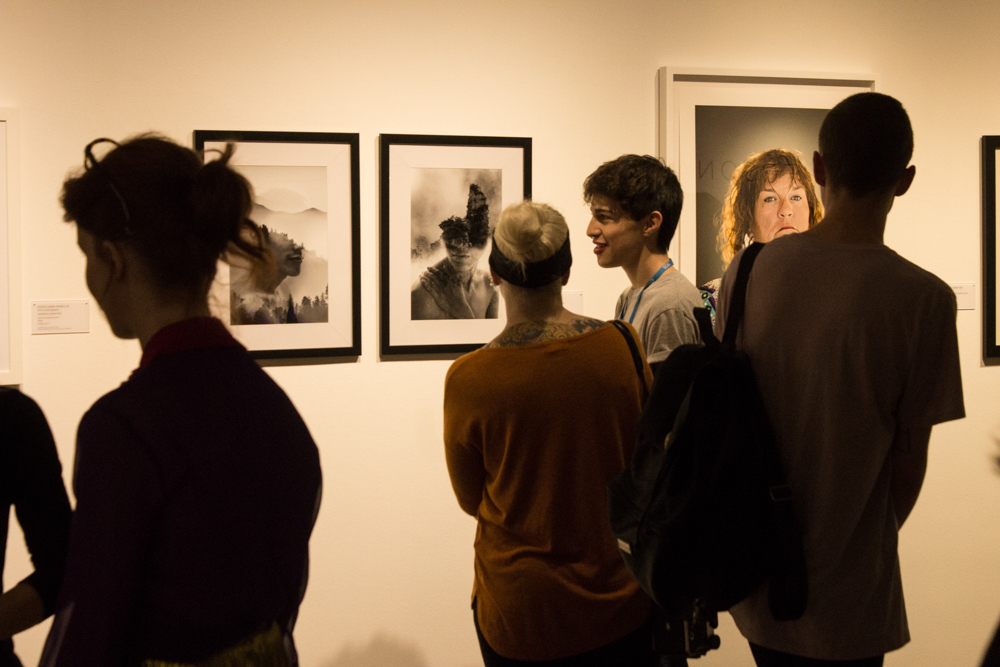 Persona will be on display through November 20th in the Trois Gallery, located on the fourth floor, building A, to the right of the ACA Library entrance. Gallery hours are Monday through Friday, 8:30 a.m. to 5:30 p.m. The exhibit is free and open to the public.
Trois Gallery's "Persona"
-Shelley Danzy