Hello hungry bees! Finals are upon us ("stressed" spelled backwards is "desserts," am I right?) and soon we will be able to hibernate into our winter break. I have always been a voracious reader and fell into a deep love affair with books written by food writers after my uncle gave me one of Ruth Reichl's books for Christmas a few years back. I wanted to pass on these delicious reads to warm you up over the holiday months and inspire your inner chef (since you'll have more time on your hands to play in the kitchen). Eat, drink and be merry, friends!
1. "Tender at the Bone" by Ruth Reichl
This was the book that simmered up my reading list, as well as my love for food writers. In her first memoir, Reichl tells the story of growing up with a mother with mental illness and how cooking became her therapy. Reichl's personal memories are sweet, sad, hilarious and incredibly raw. This book will leave a deep impact on anyone who reads it.
2. "Garlic and Sapphires: The Secret Life of a Critic in Disguise" by Ruth Reichl
Another one of Reichl's memoirs (can you tell I'm a huge fan?), the seasoned foodie tells her story of being the world-famous New York Times restaurant critic and her mission to taste the best in the Big Apple, even if it meant going under cover. I really love this book because of the author's intriguing and descriptive writing style and the bizarre adventures she experienced.
3. "My Life in France" by Julia Child
I love Julia Child. I love her quirky personality, her spice for life and her stick-to-it attitude. The charisma with which Julia tells the story of coming into her own really resonates with me as an artist, in that we must always be in love with what we do and enduring the trial-and-error process of learning. "My Life in France" is a source of great inspiration and just a beautifully written book. (Reading this also made me determined to master Julia's Boeuf Bourguignon … and I have yet to do so.)
4. "Tacopedia" by Deborah Holtz
If there's one guilty pleasure I have, it's a good, messy, flavorful taco. I bought this book for two reasons: to really understand taco culture (yes, it's a thing) and for the design. I was drawn to the stylized pages and playful graphics, and as I pawed through the book and played with a few recipes, I began to develop a deeper respect for this glorious meal. After reading this, you'll want to pass on Chipotle and head straight to your own kitchen for the real deal.
5. "Cook with Jamie: My Guide to Making You a Better Cook" by Jamie Oliver
Oliver is a passionate, energetic person who breathes that energy into everything he does — on screen and in the kitchen. This book is not only riddled with many of his labor-intensive, healthy recipes but it also gives great information on proper technique and execution. Grab a friend and plan to spend a few hours in the kitchen when you create one of his meals — you'll experience a new kind of meet-cute with fresh vegetables, savory spices and the enjoyable sound of a simmering pan.
6. "In Her Kitchen: Stories and Recipes from Grandmas Around the World" by Gabriele Galimberti
Some of my fondest memories of my grandma are in her kitchen. Whether it was helping her cut up salad ingredients for our massive family spaghetti dinners or sneaking cookie dough while my aunt made Christmas cookies from scratch, my grandma's kitchen will always be the heart of where my love for cooking lies. This book shows the beautiful culinary traditions and recipes that grandmothers from around the world provide for their families.
7. "The World on a Plate: 40 Cuisines, 100 Recipes, and the Stories Behind Them" by Mina Holland
Holland writes that, "When we eat, we travel." This book takes readers around the world, with more than just recipes — irresistible facts about each of the countries fill the pages and stories that take you to the places you're reading about create a transcendent reader experience. This is a great read for aspiring foodies and trivia nerds alike!
8. "Home Baked: More Than 150 Recipes for Sweet and Savory Goodies" by Yvette van Boven
Guilty as charged, I bought this book for the design. I loved all the illustrative details and typography, but the more I delved into each of its sections, I realized I needed to make these goodies. I will admit that I am not a strong baker, but if you follow the directions to a T when baking, these treats turn out just as heavenly as they look in the photos.
9. "Will Write for Food: The Complete Guide to Writing Cookbooks, Blogs, Reviews, Memoir, and More" by Dianne Jacob
I attribute about 90% of my love for food to the stories I've read about food (most of them listed here). To hear a writer's voice come through in their experiences and personal memoirs is truly inspiring. It gives a book flavor and the reader an appetite. Jacob's book has become a tool for developing my love for writing, as it holds beautifully written chapters on the "how-to's" of food writing. If you seriously want to get into blogging or creating your own memoir, this book is one to keep on your shelf.
10. "Food Styling: The Art of Preparing Food for the Camera" by Delores Custer
Whether you're a novice photographer or a professional Instagrammer, this book is a must for your collection. Custer has more than 30 years of experience in food styling for advertising, magazines and films, and provides the reader with the tools and guidelines necessary for kick-starting your food styling technique.
I hope you all enjoy your break — make sure to read, cook, bake and repeat! And if your brain just cannot make room for words on pages, just do me a favor and watch these two movies instead: "Jiro Dreams of Sushi" and "Chef." I promise you'll be drooling by the end of either.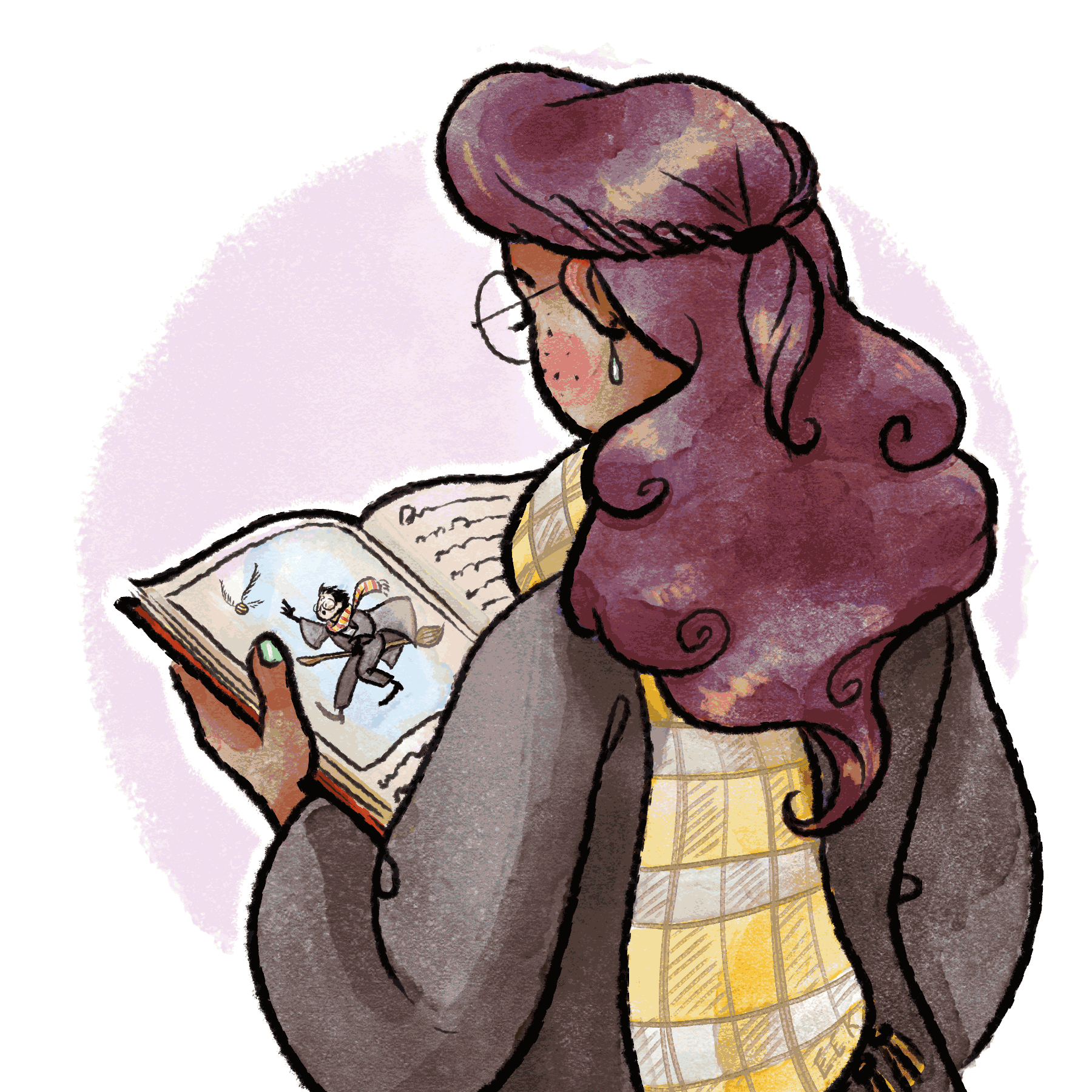 By Katherine Diaz Villegas J.K. Rowling wrote the remarkable "Harry Potter" literary series that opened the world [...]

The ACA Library of SCAD has more than 2,000  artist's books that are available for students to view and use as a [...]

by Masha Zhdanova Award-winning graphic novelist Tillie Walden published her new book, "Spinning," [...]