Five restaurants in Atlanta to "cinco" your teeth into
by :
Molly Morris
Illustrations by Alexandra Badiu
Cinco De Mayo is here, and what better way to celebrate than to eat some authentic cuisine? This heavily celebrated day is often confused as Mexican Independence Day, but it actually marks the Mexican army's victory in the Battle of Puebla in 1862, during the Franco-Mexican War. It is now a day celebrated by festivals, Mexican food and drink and sometimes even street parades. Here's a list of places to fuel up around Atlanta, in between classes and while studying:
Across the Street: This is one of my favorite "go to" restaurants for taco Tuesday and I love them, mostly because of how healthy and fresh everything is. They make everything in house daily with no preservatives and cater to every type of foodie, whether you like tacos, guacamole or enchiladas. Order the chipotle shrimp tacos and I promise you'll make this place a regular stomping ground for your foodie needs. Also, they have an incredible patio, making the restaurant even more alluring.
Rreal Tacos: Rreal Tacos's goal is to provide customers with natural and sustainable food sourced locally. Tacos are $2.99 and the port trompo (spit-roasted pork taco with peppers and spices) is the place to start. This food is about as real as it gets — the chef at Rreal Tacos is from Monterrey, Mexico and draws his inspiration from his Mexican roots.
Takorea: Takorea is located in the heart of midtown on Juniper and offers a fusion of Korean and Mexican flavors. Not only do they provide fresh food with bold flavors, the prices are also affordable and the ambiance of the restaurant is eclectic and energetic. The menu — and flavors — fuses fresh ingredients with fresh ideas, bringing Asian taste to classic Mexican meals. My recommendation at Takorea is the pork belly taco and an appetizer of kimchi fried rice.
Holy Taco: Holy Taco focuses on getting their ingredients from organic, local farms and sustainable fisheries, which makes them highly desirable. In my personal opinion, I think they have the coolest menu in town, only to be enhanced by a great patio and unique art painted on the walls. Try the tres amigos and the churros for dessert, or if you're only going for the tacos, get the gulf shrimp and young goat tacos.
Bell Street Burrito: If you haven't been to Bell Street Burrito, make this a top priority before the end of the quarter. Located just a few blocks north of SCAD, this small-but-mighty pit stop is the stop for your burrito needs (no, seriously — they've been ranked in the top 10 for burritos in America by USA Today, and best burrito in Atlanta by Creative Loafing and Atlanta Magazine). If you go at lunchtime, there will be a wait, but it'll be worth it. Try the pork and green chiles burrito, add pickled jalapeños and salsa fresco. You can also (and should) opt for the "grill my burrito" choice, making your tortilla a golden, crispy outer shell for your creation.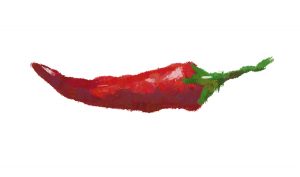 Alright amigos — go taste Atlanta! Leave a comment if you tried one of these places and loved it, or if you have your own taco recipe to share!