Item Reviewed
'Atlanta' show shows Atlanta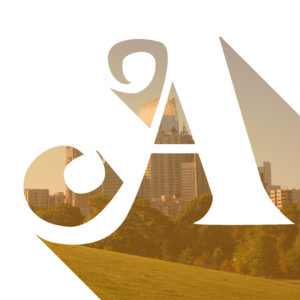 Donald Glover's FX show, "Atlanta," recently premiered its first two episodes. Glover, who also is known by his rapper alter ego Childish Gambino, was born in Stone Mountain. After a rise to fame that includes writing, acting and rapping, "Atlanta" is the latest manifestation of his talents. The city itself is definitely abuzz with conversations of the new show.
It's typical for there to be plenty of hype around media that mentions Atlanta. From Desiigner's shout out in his song "Panda" to Outkast's song "ATLiens," there's pride in hearing our slept-on city being recognized. It's common for artists to focus on places like London, Paris or Tokyo. Rarely do we get to hear about The ATL on a larger scale and look at us now, a real FX show with our name on it. This is probably the most recognition we've gotten since "Real Housewives of Atlanta," so I hope you're happy as I am.  
To have a whole entire show to be titled "Atlanta" is a pretty bold move. It could have easily been called something that refers to the city without taking the name. Instead, they choose the title that represents the whole city. This happens with the show, "Portlandia," which consists of small entwined skits that poke fun at the stereotypes of the quirky citizens one would find in the city.
When it comes to accurate representation of Atlanta, "Atlanta" seems to hit the nail on the head. They film in semi-recognizable locations while leaving in all the small details and portray characters who could easily be found around the city. The only possible problem is there's multiple nails to hit in order to be an accurate representation of the city.
Local critics of the show might be upset because they don't see themselves in the show. After living here for a while, it is apparent that there are so many neighborhoods and niches of Atlanta that it'd be impossible to capture it all smoothly in one season. When watching the show, keep in mind that this is Glover's Atlanta that he's showing. It might not be the Atlanta that you recognize, but that's what makes it more important to watch.
The show itself doesn't actually focus on the city itself. It follows Earnest "Earn" Marks who is played by Glover himself. Marks can be described as a down-on-his luck, clever guy who is trying to get his life together. He gets into some pretty awkward situations that just happen to be funny though the aforementioned awkwardness. It's actually reminiscent of those moments where something comical happens in real life and you internally think "that would have been hilarious on a TV show." Nothing but dry and surreal humor.
If you live in the city of Atlanta, this is a show worth checking out. You don't have to love or hate it. It's just something to witness. Glover's take on the city might not be universal, but it's always eye-opening to hear someone else's perspective on the city, on life, and on humanity.
THE GOOD
A relatable character traverses a realistic yet humorous plot that may or may not open the audience up to different experiences.
THE BAD
It seems like the plot will take a while to build up. The set up of the show's structure is a bit difficult to follow at first. Also, the show is definitely prone to being over-hyped.

Emory Dance Company Fall Concert Thursday, Nov. 16 – Saturday, Nov. 18 Dance Studio, Schwartz Center for [...]

Spare Time Gallery Opening Thursday, Nov. 9 Miami Ad School at the Portfolio Center 125 Bennett St. NW Enjoy this [...]

Nouvelles Richesses Architectural Exhibit Wednesday, Nov. 1 Georgia Tech, College of Design Auditorium 245 4th St. [...]