Early voting ends, SCAD Atlanta students assess election
by :
Emma Dakin
Early voting for the state of Georgia ended Nov. 4, with more than 34 million people already casting their ballots, according to the United States Elections Project.
The number of early voters this year surpasses the number in the 2012 election cycle.
Emilee Martin, a third-year graphic design student, believes that in this election, more people are voting against a specific candidate, rather than for a candidate.
"A lot of people don't know who they want as president, but they do seem to know who they don't want," said Martin, a registered voter in Georgia. "I think it's very upsetting that we have less than ideal candidates to choose from."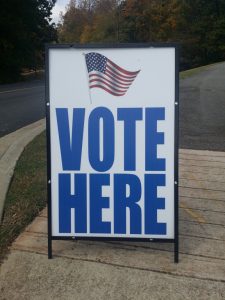 Some consider the 2016 presidential race to be the most dramatic election to date, with several scandals and legal issues surrounding Hillary Clinton, the Democratic nominee, and Donald Trump, the Republican nominee. Both candidates have been covered extensively in the media, but Martin said she is slow to trust the media's portrayal.
"It's such a skewed reality," said Martin. "The media all seem to have their own agendas and their own biases. It makes it hard to know who to vote for."
The media has especially been criticized this election for the lack of coverage of third-party candidates, who have shown stronger numbers this year than in past elections. But while third party numbers have increased, they still weren't enough to allow them to participate in the presidential debates, which required a minimum of 15 percent in five major polls.
"Third parties are pretty difficult to be taken seriously in an election dominated by the two major parties," said Ashton Fortson, a first-year interactive design and game development student. "Third parties aren't really given much of a chance."
According to polls done by The Wall Street Journal, 47 percent of people would consider voting for an independent or third-party candidate in the 2016 election. In 2012, the percentage was 40. Yet less than two percent actually voted for an independent or third-party candidate in the 2012 election cycle, showing that when it came time to actually cast their ballots, people still tended to choose between the dominant Republican and Democratic parties.
In the most recent poll done by Investor's Business Daily and TechnoMetrica Market Intelligence, Clinton and Trump stand tied at 44 percent each, just days before the election.
"This election has been a show," said Fortson. "There's been so much drama. But I don't think it's any more or less important to vote in this election compared to previous years. It's always important to vote."
SCAD Atlanta students who have not voted yet but still wish to do so will have only one more opportunity left on Election Day, Tuesday, Nov. 8.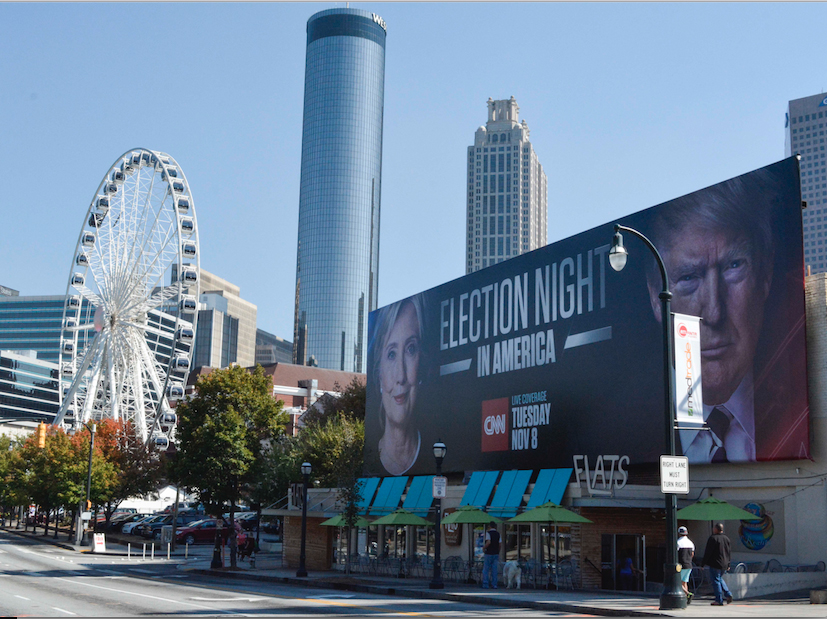 For more information on where to vote, visit www.mvp.sos.ga.gov/MVP/mvp.do.