Andy Warhol exhibition spending summer at High Museum
by :
Emma Dakin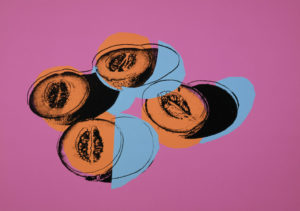 The High Museum of Art is scheduled to exhibit "Andy Warhol: Prints from the Collections of Jordan D. Schnitzer and His Family Foundation" from Sunday, June 11 to Sunday, Sep. 3, showcasing more than 250 of Warhol's prints and memorabilia.
The exhibition is the largest of its kind and includes iconic pieces such as "Marilyn Monroe" (1967), "Campbell's Soup I" (1968) and "Electric Chair" (1971). According to the High Museum, the collection offers an unparalleled opportunity to explore Warhol's influential graphic production over the course of four decades and his fascination with American popular culture and celebrities.
Emilee Martin, a third-year graphic design student, said she's incredibly excited for the exhibition.
"As a graphic designer, I've always appreciated Andy Warhol's work," said Martin. "He's been so influential on the world of design and art. I'm really looking forward to seeing his work here in Atlanta."
Warhol is famous for his manipulation of art and popular culture and his significant contributions to the pop art movement. Starting out as a commercial illustrator in the 1950s, Warhol transitioned into creating fine art that fused with contemporary life. He produced a variety of work in his lifetime, the majority of which were silkscreen prints and paintings.
The breadth of his work, influence on the world of design and the impact of printmaking can be seen in the exhibition.
For more information, visit high.org