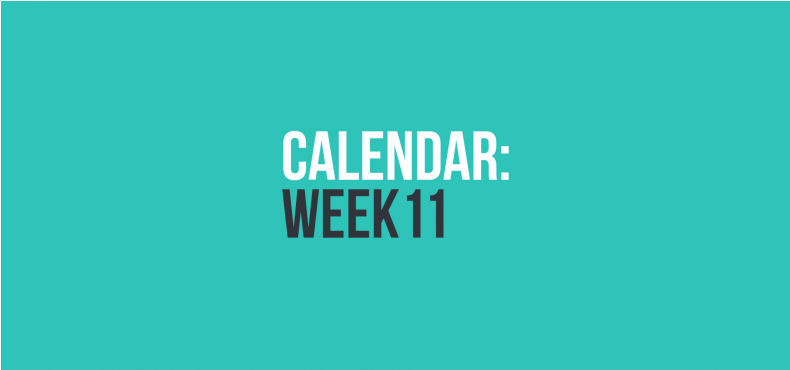 Monday, March 13
Spring housing, tuition and meal plan balances due.
I-20 travel signature booth for international students
1-2:30 p.m., The Hub
Tuesday, March 14
Last day of winter quarter.
Ongoing exhibitions
Summer Wheat: "Noble Metal," Trois Gallery, through April 7
"Catalyst," Master Prints by Pace Prints, Gallery 1600 through April 21
Omar Victor Diop: "Project Diaspora," SCAD FASH through Aug. 20
For more information, visit scad.edu/calendar.
Please visit the Facilities Information page for hours of college facilities.

Monday, Nov. 13 Stress-Free Zone 8:30 a.m. – 5:30 p.m., CS3 waiting room, first floor Vinyasa Flow Yoga 6 [...]

Level up at SCAD GamingFest Join SCAD for this two-day gathering that brings together industry luminaries, working [...]

Monday, Nov. 6 Vinyasa Flow Yoga 6 p.m., SCADfit aerobic studio Foundations Open Tutoring Lab 7:45-9:15 p.m., 4C [...]