SCAD Atlanta students enjoy spring break shenanigans
by :
Paulomi Mukherjee
It's only been a week into the spring quarter and the students at SCAD are already stressed out. Most of us are still dreaming of sandy beaches between our toes and sunscreen on our noses. Spring break clearly hasn't left our minds. Why would anyone get bored of waking up to some freshly squeezed orange juice and the view of the vast Caribbean waters? Unless you're allergic to citrus.
So what were some of the SCAD Bees up to this Spring break? There were some major hot-spots this year, in and around the States that people should definitely visit in vacations to come. While some of these destinations may require some Ben Franklins in your pocket, others are simply a half-day drive away and can be extremely low budget.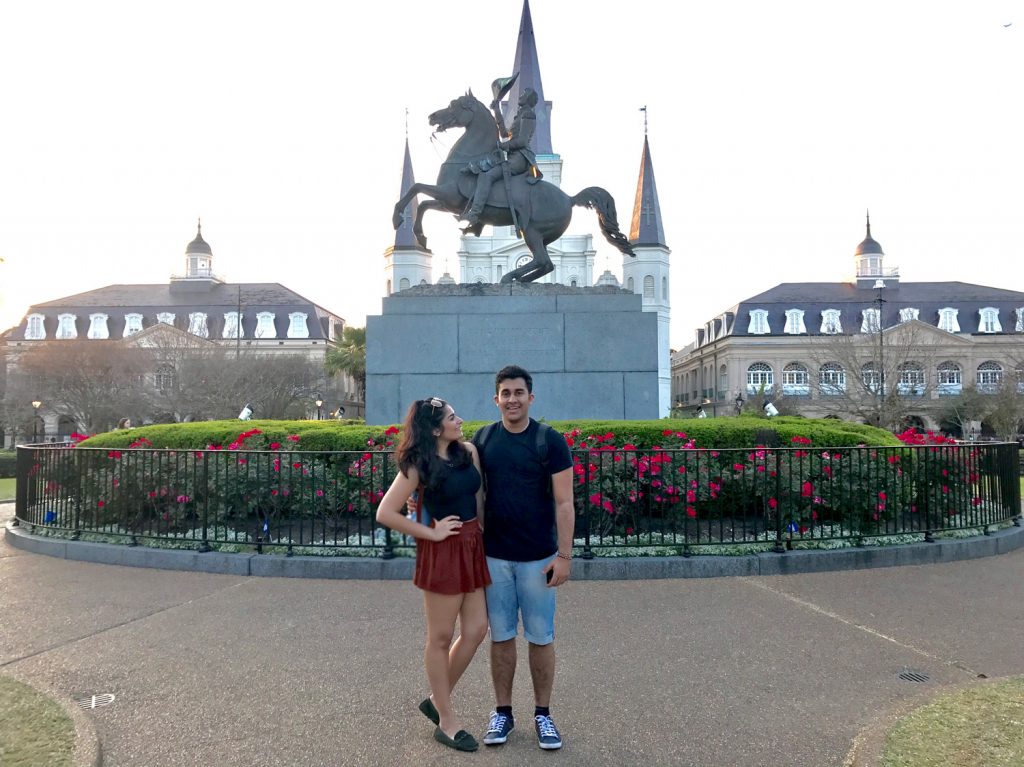 For the first "lieu de vacances" (French for vacation spot), we have the the culture packed city of New Orleans. Between the popular Mardi Gras festival in February and the melodious Jazz Fest in April, this city stays vibrant all through Spring. Tourists can submerge themselves in the rich French influenced culture, or stand against some elegant Venetian blinds within the French quarters for those Instagram shots. They could also forget about everything and pig out to some delectable delicacies on Bourbon Street.
Adnan Jivanji, a second-year interior design student who visited New Orleans over break, said, "There's always a party going on on the streets of New Orleans. Either that or you're petrified by the horror stories that the locals tell you about the haunted hotels and alleyways." Adnan shared a story about a a spooky restaurant called Muriel's where the owners set a table for a ghost that used to be a customer there. As the legend goes, the man comes there to dine everyday and play cards. They even have a chandelier above this table to identify it from the rest. While the restaurant used to not do so well because it was haunted is now a tourist attraction and brings in numerous customers just because of this eerie story.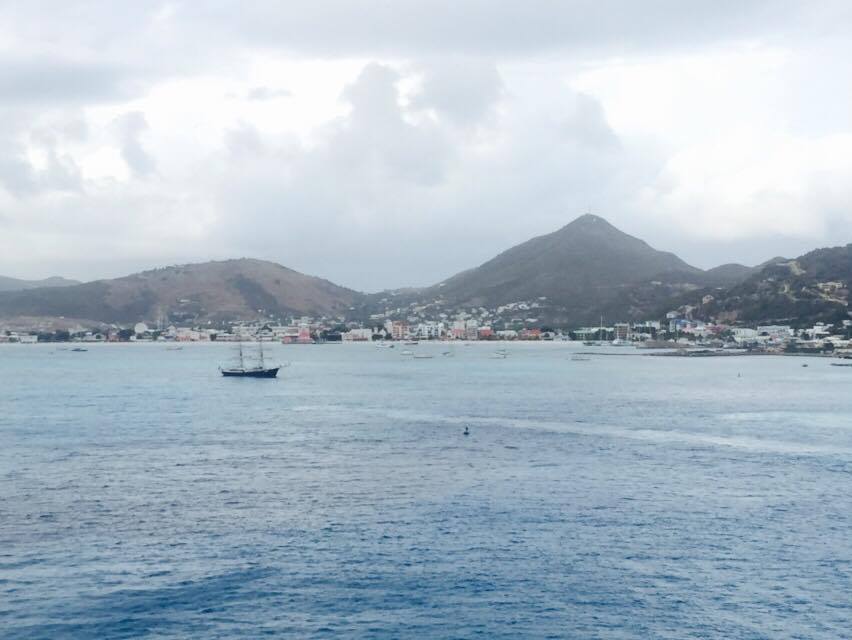 Moving further south, we have hot-spot number two. Can you guess? Of course — it's a cruise around the Caribbean islands. Picture a seven-day cruise on a vast 17 decked ship, devouring six meals a day and drifting through the seas of the Virgin Islands and the Caribbean. Imagine the serene depth of the Atlantic Ocean meeting the blue skies. It sounds like a great way to recover from a hectic winter quarter.
Davies Rushing, a second-year animation student felt the same way. "It's exactly what I needed, just the feeling of being at sea, soaking up the sun till it sets, sipping on some delicious drinks and an unlimited supply of food," said Rushing. "I felt like a mermaid and I wish it could be that way forever. It was incredibly relaxing to take a break from the world and not know or care about anything going on. The water in the Caribbean is clearer than you could imagine. You could see the seabed from the 12th floor of a cruise ship."
Davies also said that playing with dolphins in the Bahamas, body surfing, snorkeling and kayaking at St. John and St. Thomas are just some of the many things to do during this Moana-like trip. How far will you go?
So its time to start saving that extra cash to experience amazing vacations like these. Plus, traveling around the world and experiencing a new culture can help you broaden your mind and your horizons. It's certainly something that everyone should take the time out to do, so start saving for the vacation you deserve this summer.
Hi! I'm an Animation student at the Savannah College of Art and Design. I write for the SCAD Connector as features editor! Writing, like drawing has always been a passion of mine. It helps me vocalise things that are otherwise harder to say or share. Feel free to reach out to me through Facebook or Email if there is something you want to share or think needs to be said on The SCAD Connector!