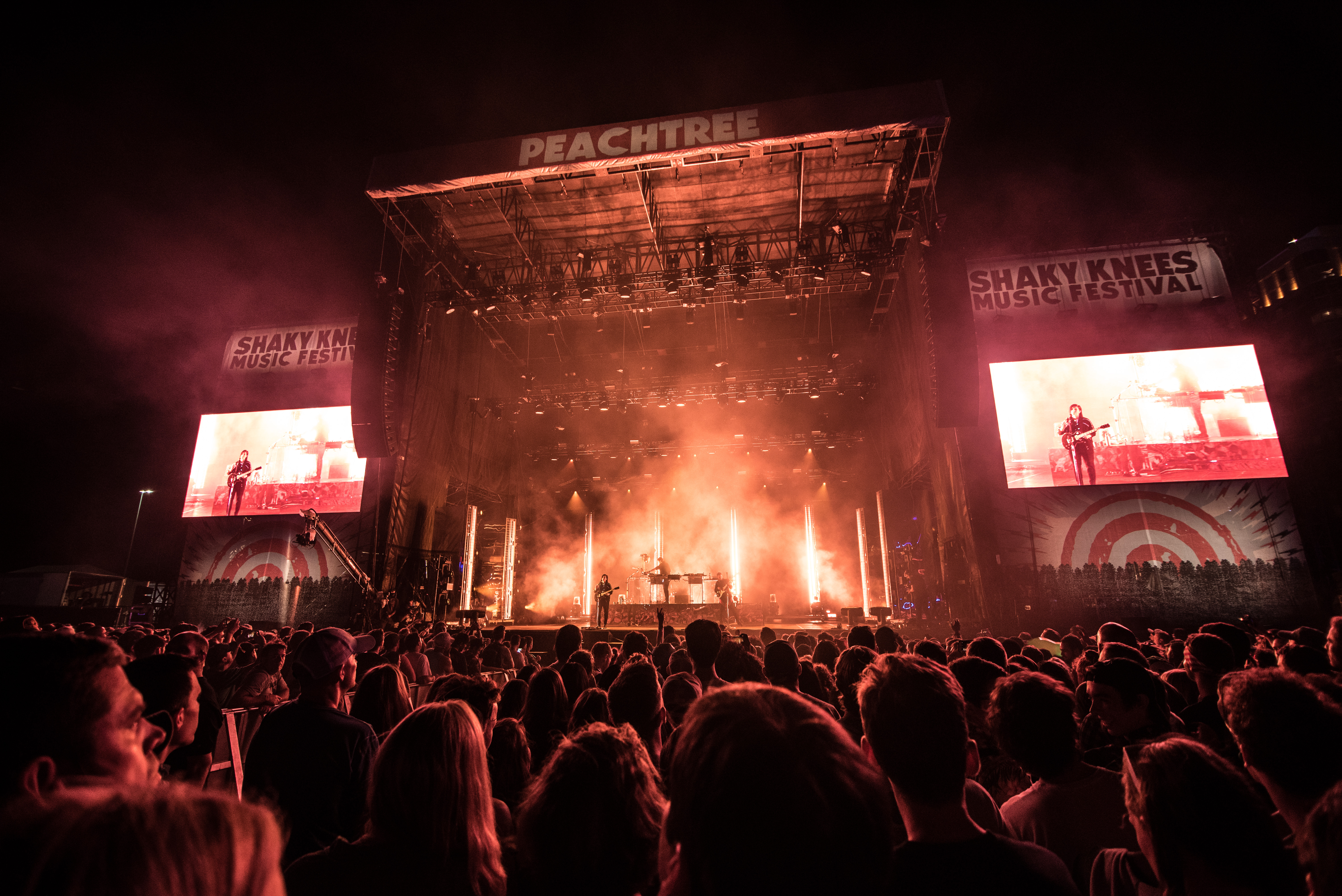 Atlanta had its fifth-annual rock, indie and alternative music festival, Shaky Knees, May 12-14. From bands making epic comebacks, to others trying out new styles, there was no shortage of excitement at Centennial Olympic Park.
From the day the festival began, the energy was explosive, despite the ridiculously hot weather. Friday, the performances from everyone rocked the audience to their core, particularly Portugal The Man, Cage the Elephant and LCD Soundsystem. Saturday was still fun and enjoyable despite not being as intense as the first day, with The Xx providing the highlight performance of the night. Sunday went out with a bang, with some stellar performances by Con Brio, Saint Motel and, most notably, Phoenix. They impressed the audience with their psychedelic effects, top-notch production values and a fun crowd-surfing moment to cap things off.
Even with brutally hot weather during the afternoons and showers throughout the evenings, fans and audience members continued to party and soak in every bit of the fun. While everyone seemed to enjoy the festival, there could have been more diversity among the featured acts that could've helped introduce more non-fans to these genres.
Overall, Shaky Knees proved to be as enjoyable, exciting and enthralling as ever. With great music, food and fans to help bring out the fun, this was an event that left people with plenty of musical memories.

SCAD Atlanta students participated in the 11th annual Generate Oct. 5-7. The event brought together students from a [...]

The 11th annual Generate is almost here, a time for all creatives to put their energies together. The 24-hour, [...]

by Ivy Bufford Creating art is difficult enough on its own but for those with disabilities, it can seem downright [...]