'Mamma Mia' entertains crowd at Fox Theatre
by :
Emma Dakin
The ever-popular "Mamma Mia" brought the best of ABBA to the Fox Theatre June 13-18. As soon as the first note sounded, Benny Andersson and Björn Ulvaeus' smash hit had the Fox Theatre's patrons moving to the beat and silently mouthing the words to all of their favorite ABBA songs. It wasn't just all about the music though — this classic musical delighted the crowd with dazzling costumes, terrific dancing and outrageous comedy from beginning to end.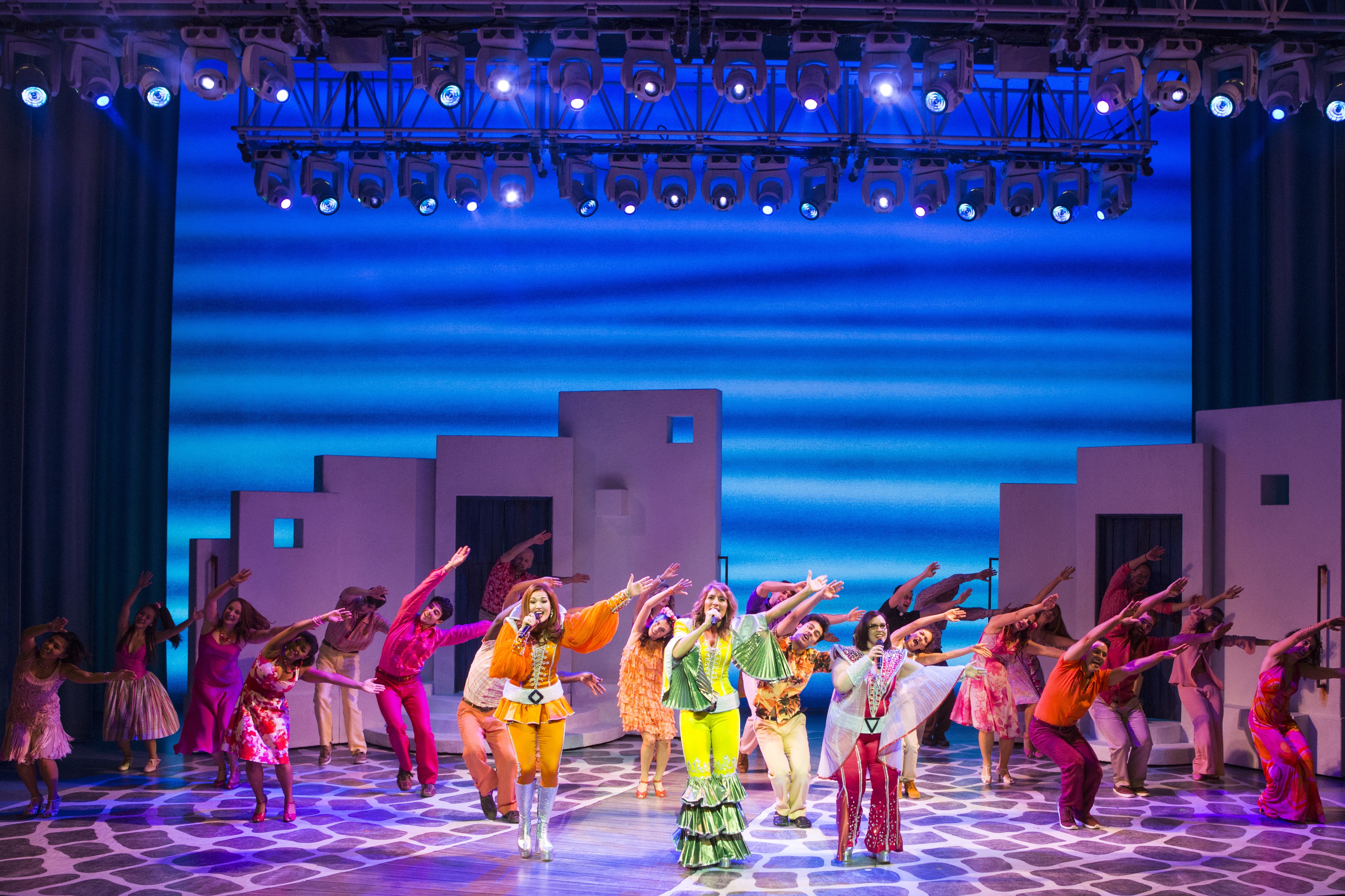 The North American Farewell Tour of "Mamma Mia" tells the story of Sophie (Lizzie Markson) who, about to marry her fiancé Sky (Dustin Harris Smith), dreams of having her father walk her down the aisle. The only problem is that she doesn't know who he is. After some snooping through her mother Donna's (Betsy Padamonskiy) old diary, Sophie discovers three men who potentially could be her father: Sam (Shai Yammanee), Harry (Andrew Tebo) or Bill (Marc Cornes). Sophie then invites them all to her wedding, each under the illusion that Donna has invited them. Donna herself invites her two best friends, Tanya (Cashelle Butler) and Rosie (Sarah Smith), who used to perform together in a group called Donna and the Dynamos. Hilarity ensues once all the guests arrive, as Sophie continues to try to solve the mystery of her father's identity. Debuting on Broadway in 2001, "Mamma Mia" enjoyed a 14-year run, making it the longest-running "jukebox musical" on Broadway. "Mamma Mia" includes ABBA hits "Lay All Your Love on Me," "Dancing Queen," "Take a Chance on Me," "Money, Money, Money" and the title track.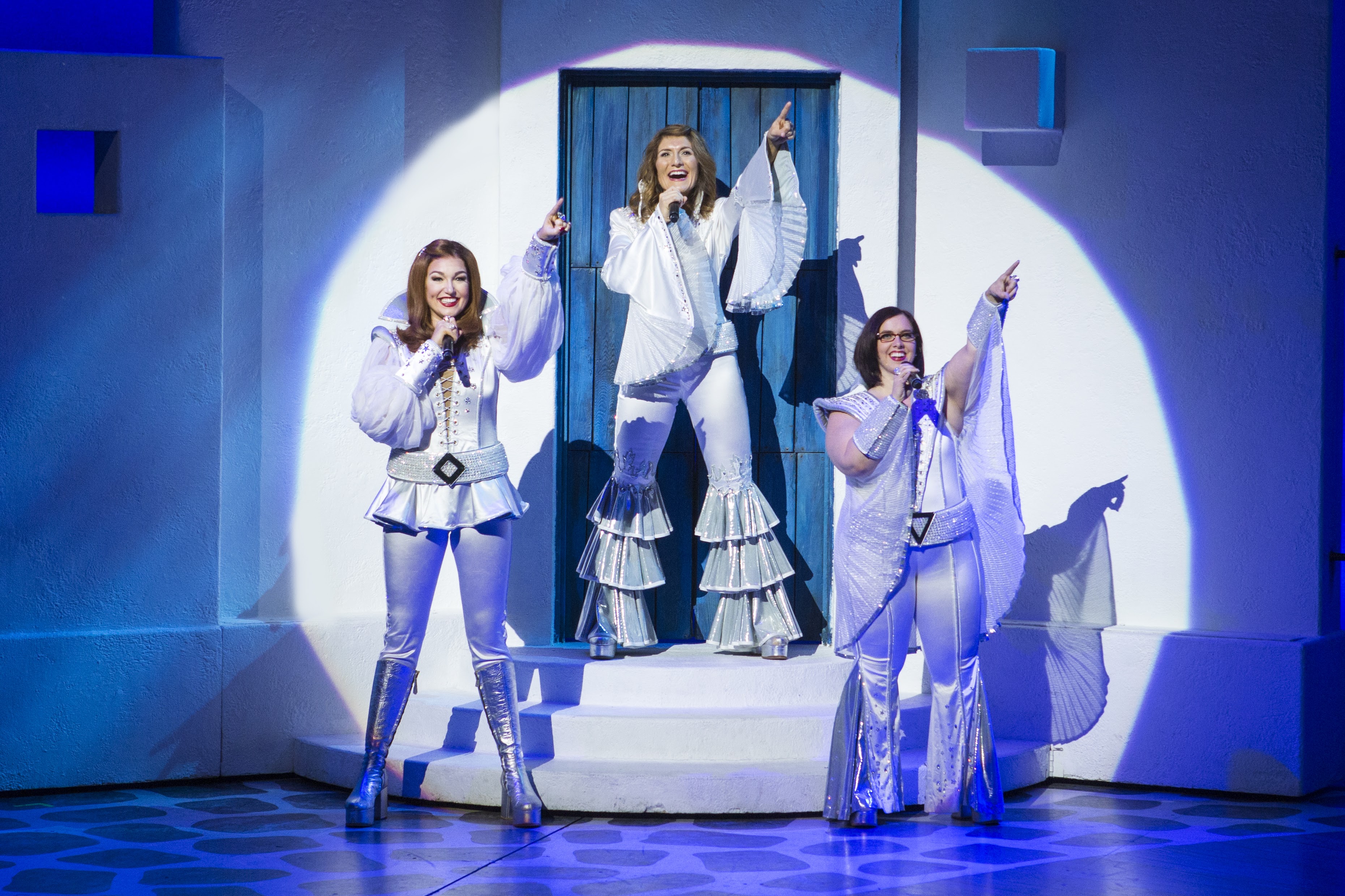 As a "jukebox musical," one of the show's greatest weaknesses is that the plot was created in an attempt to fit around a large number of pre-existing songs. Consequently, the storyline is not terribly riveting and the characters show no significant development. The dialogue tends to feel forced, cliché or suddenly out of place as it tries to set up each new song. Although it began at a slow pace, the show finally picked up the over-the-top hilarity that it's known for with groomsmen dancing in wetsuits and flippers, and the fun just continued from there. 
For a musical that gained its popularity primarily for the music, the vocal performances were strong overall. While in this performance, Markson's vocals were disappointingly weak, and Yammanee's solo left something to be desired, Padamonsky was excellent throughout and Butler's rendition of "Does Your Mother Know" was truly phenomenal. Perhaps the most-anticipated song of the show, "Take a Chance on Me" provided plenty of laughter with a perfect combination of outrageous and awkward performances by both Smith and Cornes. The show ended with a rousing curtain-call, inviting the audience to stand up and join in to clap, sing and dance to their heart's content. To see a full schedule of upcoming shows and events at the Fox Theatre, click here.