Artlanta Weekly: Sept. 18-24
by :
Mikael Trench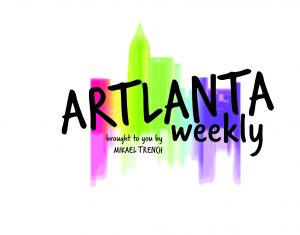 A Word on Art: Venske &  Spänle
Tuesday, Sept. 19
Marcia Wood Gallery
263 Walker Street
Join the Marcia Wood Gallery for a special look at the works of eccentric German artists Venske & Spänle during this free event. Known for their uniquely designed marble sculptures, Venske & Spänle have been making a name for themselves in the past few years in the Atlanta art scene. Come by and see what makes them so unique.
HGTV presents the Scott Brothers House Party
Tuesday, Sept. 19
Cobb Energy Performing Arts Centre
2800 Cobb Galleria Parkway
Around the world, these twins are known as some of TV's most successful yet hilarious entrepreneurs with their several hit HGTV shows. Now Jonathan and Drew Scott are coming to Atlanta to share some of their wisdom, breakdown their do's and don'ts and give insider secrets about their shows. Ticket prices start at $27. A limited number of seats are available.
Tuesday, Sept. 19 – Sunday, Oct. 22
Center For Puppetry Arts
1404 Spring St. NW
The classic children's tale that has charmed generations comes to terrific, radiant and humble life with the newest production from The Center For Puppetry Arts. See the heart-warming story of Wilbur and how his peculiar friendship with a spider named Charlotte would end up saving his life and inspiring an entire town. Tickets on sale now, prices start at $11.25.
Feed Your Senses: Frankie Quinones
Wednesday, Sept. 20
Rialto Center for the Arts Georgia State University
80 Forsyth St. NW
Come on down to enjoy lunch and a free performance by one of Atlanta's most widespread musicians, Frankie Quinones. With a passion for playing drums since he was four years old, Quinones has risen to become a diverse talent, playing all styles of music as a world percussionist. Learn about his craft, learn how to use your talent to make an impact and jam out to some fun music during this exciting affair.
Friday, Sept. 22 – Sunday, Oct. 29
Horizon Theatre Company
1083 Austin Ave. NE
Enter the gripping story of women on both sides of the law fighting for what's right. Telling the gritty tale of an innovative court battling to change the lives of women in the sex trade, this daring play is sure to leave you thinking. Ticket prices start at $30.