Get excited for the 11th annual Generate challenge
by :
Arundhati Prasad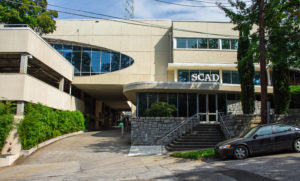 The 11th annual Generate is almost here, a time for all creatives to put their energies together. The 24-hour, professor-led art and design competition kicks off Friday, Oct. 6 and is sponsored by real companies and organizations looking for innovative solutions to design problems.
Some majors have specific challenges: the advertising department will be coming up with ideas for a campaign sponsored by MKTG, celebrating 50 years of the infamous Woodstock music festival in collaboration with Beats by Dre.
The graphic design department will be creating an identity system for the non-profit organization "Project South" in partnership with alumni mentor Tyler Askew. There are also design challenges for the interior design department to design a light fixture made out of paper and for motion media, student teams will pitch ideas to create a title sequence led by alumna Mina Valizadeh, senior designer at The Weather Channel.
The Connor Group challenges students of all disciplines to develop street art concepts for the 1660 Peachtree Apartments parking structure. The winning mural design can win up to $2000 in cash prizes. The kickoff for this challenge is Thursday Oct. 5 at 5 p.m. at the Welcome Center.
Also, Kwippit and SCAD are collaborating for an exclusive channel on Kwippit titled, "Generate, by SCAD," which will launch in November and will feature illustrations created by students during the 2017 Generate competition. The challenge will be a great opportunity for illustrators, fashion marketing and photography students but is open to students from all disciplines to develop concepts for creative images that represent thoughts, emotions, feelings, or passions which can be used as emojis. Interested students can download their app here.
Advertising professor Gregg Bauer believes Generate offers students a real-world experience. "You're working on a deadline, with a team," said Bauer. "That's as real as it gets."
Kate Pantone, a fourth-year graphic design student who has participated in previous years, highly recommends for students to get involved in this year's competition. "Generate is a great opportunity to work with real clients in a fast-paced, exciting environment," said Pantone.
You can access detailed information on all challenges, clients, locations and faculty contacts by visiting the Generate blog. Students are requested to bring their SCAD cards and art supplies. The event concludes the Saturday, Oct. 7 at 10:30 a.m. Coffee and snacks will be provided.