Generate 2017 sparks creativity across all majors
by :
Arundhati Prasad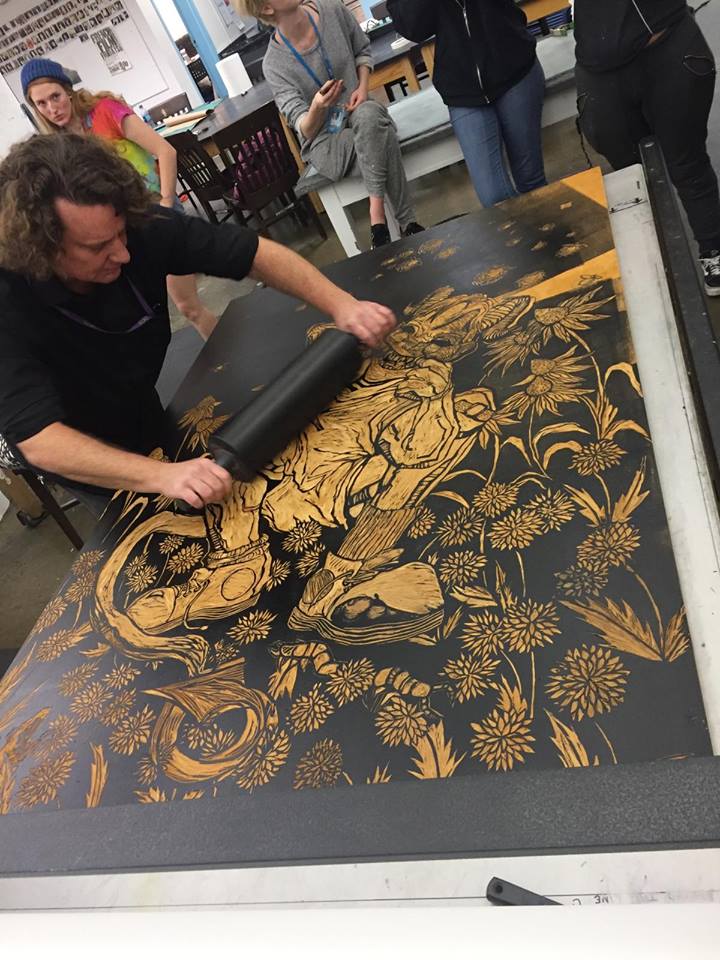 SCAD Atlanta students participated in the 11th annual Generate Oct. 5-7. The event brought together students from a variety of majors and disciplines to participate in a variety of art and design-based competitions.
There were approximately 10 diverse challenges which allowed students to deliver creative solutions under pressure. For most majors, the event started with an early presentation or introduction to each challenge by the sponsoring company or department — an opportunity to get first-hand knowledge about the task from the organizers themselves.
After introductions, students gathered for a general meeting to understand the event, get to know all the challenges available, learn important rules to follow, and find out specific locations and the transport situation for the day.
Students spent time brainstorming, carving, creating concepts, photographing, modelling and sketching to achieve their goal in time for their respective projects. For the printmaking department, students gathered to create a massive woodcut print in under 24 hours.
"We love that different departments participated in Generate because seeing a huge project like a woodblock develop in front of your eyes is not only super fun, but interactive and interesting," said Angie Chiappori, a fourth-year printmaking student and co-president of SCAD Atlanta Print Club. "I really liked that it was open to whoever wanted to come in and just carve for a minute. It felt like a project that any curious student could take part in."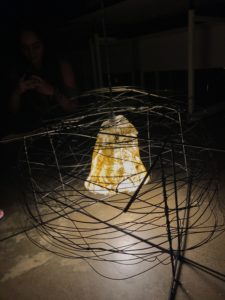 Trista Ni, a fourth-year painting student who participated in Generate for the first time, said she enjoyed being a part of the printmaking challenge. "It was a good experience carving such a huge piece, but also a bit tiring." Ni said that a large team of students made the giant work possible.
As part of the interior design department's challenge, students took their inspiration from the latest SCAD FASH exhibition. "My group and I created a lighting fixture inspired by the Guo Pei exhibit," said Diya Sachdev, third year interior design. "It was tiring but worth the experience."  
For the graphic design department, students worked with Project South, a civil rights advocacy and leadership program. Ari Walker, a third-year graphic design student, said he thoroughly enjoyed the experience. "It was interesting to see how design could be applied to nonprofit organizations that do good, not just big corporations," said Walker. "Overall, it was fun to work in a group I may not normally associate with and come up with ideas together."
The Hub and the DMC offered snacks and coffee throughout the event. Students working late into the night also had a special pizza service. SCAD extended its shuttle service till 2 a.m. for students to easily commute between both buildings which opened up the possibility for students to switch from one challenge to another.