Learn more about the making of SCAD FASH's glimmering Guo Pei exhibition
Go behind the scenes with Rafael Gomes, curator of "Guo Pei: Couture and Beyond," and discover the details and effort that went into the entire show
by :
Allison Bolt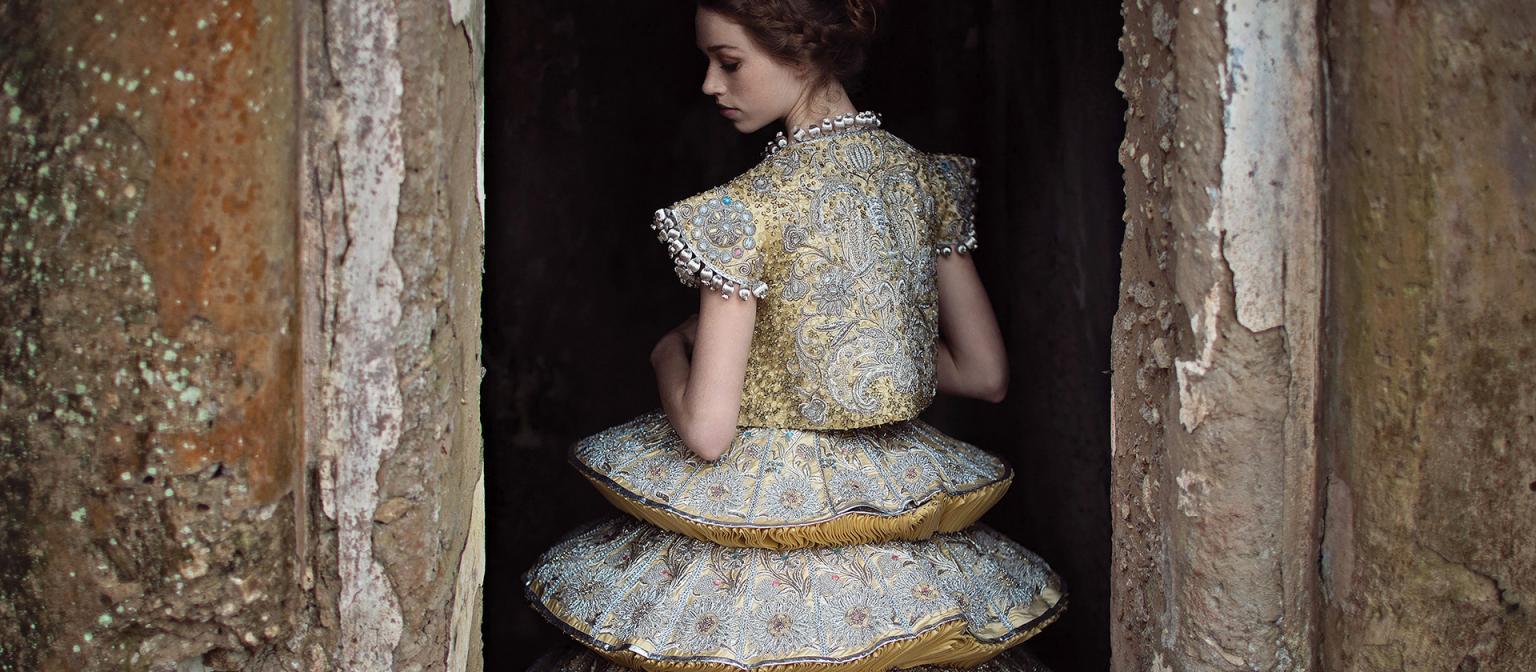 China's most illustrious couturier Guo Pei praised her debut solo American exhibition at SCAD FASH calling it "better than The Met." "Guo Pei: Couture and Beyond," on view through March 4, 2018, showcases 40 of Pei's most exquisite garments along with accessories. The exhibition was curated by director of SCAD FASH exhibitions, Rafael Gomes. Everything in the exhibition, from the gold chandeliers to the specially ordered mannequins and even the Instagram-ready lighting, was hand-selected by Gomes and approved by Guo Pei herself.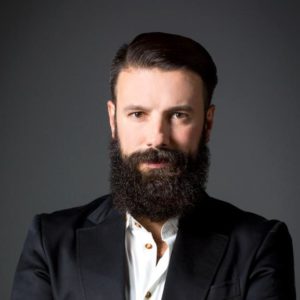 The morning after opening night Gomes strolled around in his blue velvet smoking jacket and motioned toward each of Pei's dresses, referring to them as "gems." Gomes came to SCAD FASH following his position as archivist and exhibition coordinator at Vivienne Westwood.
"As a fashion design student, I never thought I would be in a museum, but I gained a lot of knowledge," Gomes said. "As a designer you need to survive and I've survived."
As such, Gomes is focused on helping SCAD fashion students survive in the fashion industry by offering opportunities to see different designers' work and learn from it. "When I was a student I had to travel to see exhibits, but we have brought it here for the students," said Gomes.
The daunting task to curate Pei's first solo museum exhibition in America fell on Gomes (the only previous showing of Pei's work was in "Through the Looking Glass" at the Metropolitan Museum of Art in 2015, which showcased a range of Chinese art and fashion). The SCAD FASH exhibition provides America's first intimate look at Pei and her designs, with a collection of her masterpieces completed between 2006 and 2016.
Gomes faced many challenges while curating an entire decade of designs, including the search for mannequins that could hold the weight of Pei's crystal-encrusted headpieces and metal architectural ballgowns glittering with jewels, all while balancing on heels that resemble large Chinese vases. "We had to get the mannequins that she uses in her studio, the Bonaveri Aloof 6000 — you will see these in couture houses," Gomes said. The purchase of these mannequins was essential in order to sustain the accessories that accompanied the gowns. The weight of the famous Rihanna cape that "opened the door for Pei in the western world" when it appeared on the red carpet at the 2015 Met Gala caused the arm of the traditional mannequin to break. "The Met exhibition didn't show the accessories, which is important to Guo Pei, so I worked very hard to show them and avoid another snap," said Gomes.
Following two years of communicating with Pei via translator, getting the dresses to America and curating every tiny detail, the exhibition premiered on Oct. 27.  The day after opening night, the Rihanna gown remains on an unbroken mannequin, thanks to Gomes's perseverance to display every design just right. His hopes for the American public's first look at the Chinese couture designer? "It may look like 'Sailor Moon' at first glance, but look at what she's trying to say with the impeccable technique," said Gomes. "You can entertain an entire dinner party with just one piece if you do your research. These designs aren't fantasy, they are history."