These liquid to matte lipsticks live up to the hype
by :
Madeline Lenahan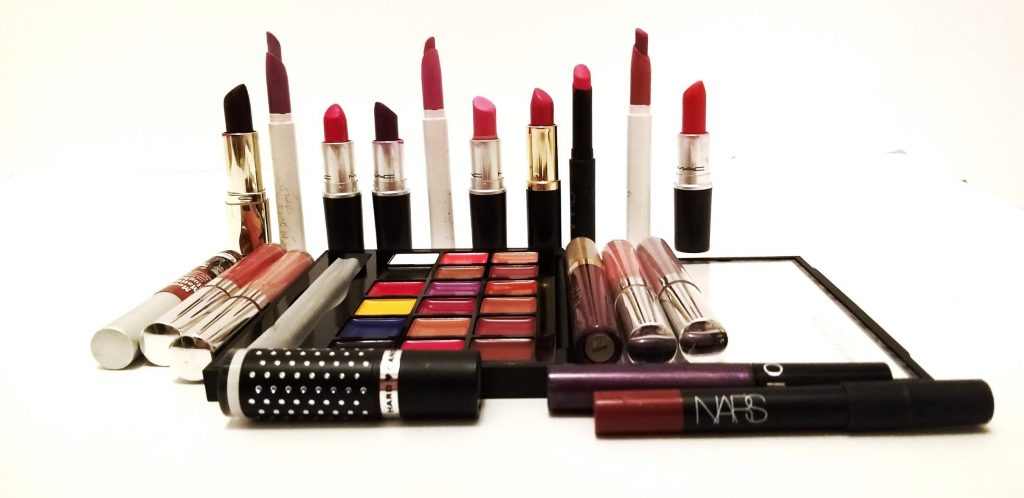 Lately the trend in makeup has been super glossy, metallic, moisturized and intergalactically highlighted, bronzed and contoured. Yet we — and the best make-up artists and beauty gurus among us — are all still hungrily, actively and desperately searching for the right matte lip to complement and contrast our reflective lids and cheeks. While, of course, moisturizing, not lifting, flaking or feathering and staying in place all day.  
Tarte Cosmetics tarteist creamy matte lip paint in "Birthday Suit"
I received a mini of this lipstick as one of the Sephora birthday rewards and loved it — at first. Very universally flattering, good applicator, comfortable wear for a bit but becomes uncomfortably dry really quickly and doesn't stay on too well. Not kiss-proof and definitely not food-proof.
Lime Crime Velvetines in "Marshmallow," "Squash" and "Siren" 
I love almost every product I've tried from Lime Crime except the Diamond Crusher in "Trip". It burned my lips, smelled bad and dried out, making me look like a space hooker (in a bad way). I have at least five or six of these lipsticks in both the regular matte and metallic/glitter shades. The color payoff is always vibrant and crazy, as their marketing leads you to expect. They aren't too uncomfortable to wear as long as you apply a layer of lip balm underneath, but you start to get that weird crunchy division between your lips and the inside of your mouth come end of day. They are mostly kiss-proof and food-proof.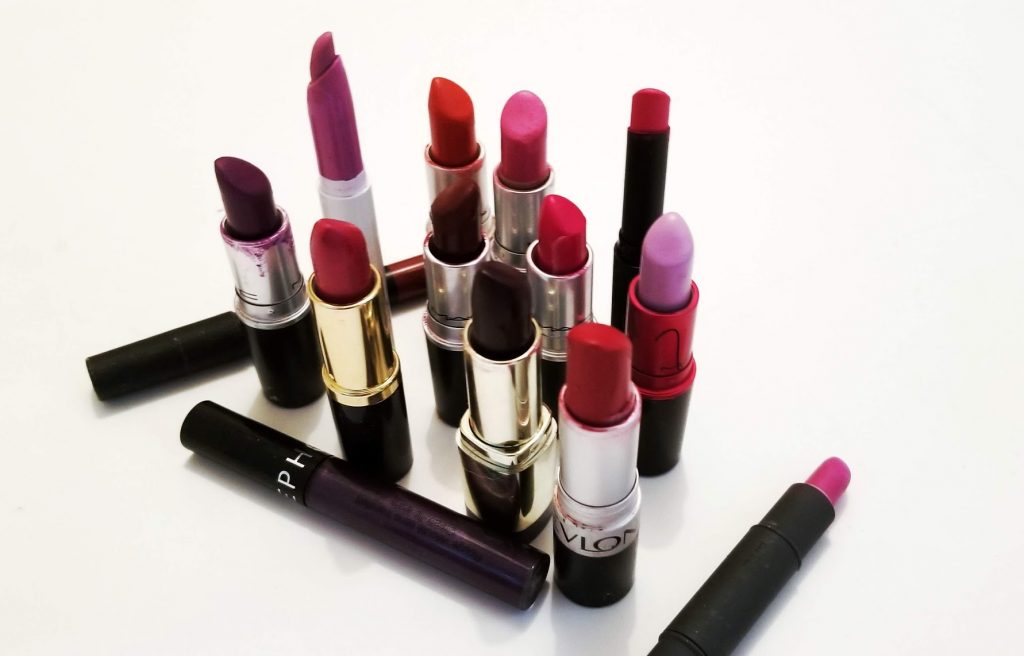 Kylie Lip Kit in "Candy K" and "Dolce K"
I received these lipsticks as gifts from a friend who didn't find them flattering to her skin tone. I was a little apprehensive at first, as the name Kardashian carries a connotation that I generally want to avoid. But as soon as I tried on "Kandy K," I was smitten. After repeated use I stopped using the lip-liner paired with it because I found it unnecessary and a little too drying. The product has beautiful pigmented coverage, goes on smoothly with a precise applicator, tightly defines edges of the lips and stays on all day  — but the dryness is not worth it. I applied this in the morning around 11 and was dying for Chapstick by 4. Kiss-proof and mostly food-proof.
Jeffree Star Velour Liquid Lipstick in "Gemini" and "Celebrity Skin"
I received "Celebrity Skin" as a gift — from the same friend who gave me the Kylie lip kits — and fell in love instantly. This was arguably my introduction to the nude-lip trend and I was forever converted, buying "Gemini" for myself not too soon afterwards. This is my personal favorite. Great applicator, coverage, finish and long-wearing if you have a hydrating layer underneath. However, if you do put a lip balm over it later in the day it can blend out into a nice tinted coverage, too. Kiss-proof but not food-proof. This is the only product I have tried from his line of cosmetics, but will definitely be buying more liquid lipsticks.