Artlanta Weekly: July 9-15
by :
Mikael Trench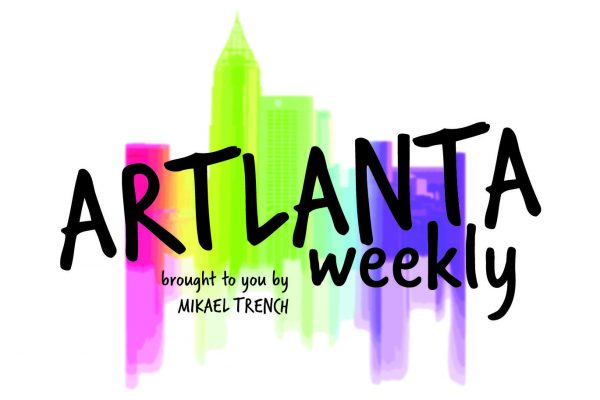 48 Hour Film Project Atlanta Screening
Tuesday, July 10
Landmark's Midtown Art Cinema
 931 Monroe Drive NE, Suite C-212
Over the course of one weekend, 90 total teams of Atlanta filmmakers took over the city to write, shoot and edit their short films and turn them in. Now, celebrate the 48 hour film project's 17th year in Atlanta with the unveiling of all their hard work.
William Stoehr Opening Reception 
Wednesday, July 11
Bill Lowe Gallery
764 Miami Cir NE #210
Bill Lowe Gallery would like to invite you to the opening reception to his new show entitled "Resilience: In The Eyes." This eye-opening show takes a closer look into the lives of victims, witnesses and survivors painted by artist William Stoehr.
Starting Wednesday, July 11
Inn at Serenbe
10950 Hutcheson Ferry Road
An ensemble cast of Atlanta all-stars will board onto the legendary Titanic. Enjoy this show in honor of the lives who boarded this ill-fated voyage as we celebrate their stories of hope, heartbreak and strength.
"The Atlanta Pancakes & Booze Art Show"
Friday, July 13-Saturday, July 14
Georgia Freight Depot
65 Martin Luther King Jr Drive
"The Pancakes & Booze Art Show" is the nation's premier pop-art destination. Providing art lovers an opportunity to explore more than 500 pieces of artwork created by over 100 local artists, this immensely varied event will include pop art, fine art and photography. Of course, show goers can sip on stellar craft beer and cocktails while consuming free pancakes to their heart's content.
Friday, July 13-Sunday, July 15
Georgia Congress Center
285 Andrew Young International Blvd. NW
Enjoy a weekend full of comic books, toys, cosplay and celebrity appearances in the Georgia Congress Center. This long time beloved comic convention is sure to have plenty of events to please the fanboy in everyone.