Artlanta Weekly: Aug 27 – Sept 2
by :
Mikael Trench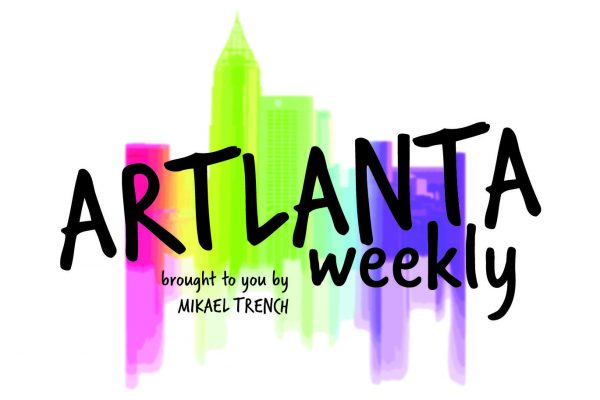 Monday, Aug 27
Phipps Plaza
3500 Peachtree Road
Creator of namesake boutiques in Atlanta and Manhattan, Jeffrey Kalinsky, brings the kick-off to the fall social season, Jeffrey Fashion Cares 2018. Held at Phipps Plaza in the heart of Buckhead, this lively event will be celebrating its 25th anniversary. This year's event will benefit Susan G. Komen Greater Atlanta, the Atlanta AIDS Fund and the Medical University of South Carolina.
Wednesday, Aug 29
ABV Gallery at Studioplex
659 Auburn Ave. NE
Twelve artists will go head-to-head, creating new work that goes up for silent auction throughout the night. Pieces will go to the highest bidder at the end of the night. This is a free event for 21+.
Through Friday, Aug 31
Hodge Podge Cafe & Gallery
720 Moreland Ave.
Get wrapped up in the passionate work by Jennifer Farnsworth. Her jazz series in Black & White is a series of acrylic on canvas paintings depicting such jazz legends as Louis Armstrong, Miles Davis, Ella Fitzgerald, Billie Holiday, Sammy Davis Jr and many more.
"This is America" A Pop-Up Art Show
Friday, Aug 31-Saturday, Sept 1
The Bakery Atlanta
825 Warner St. SW
Come and join the conversation as artists of all kinds showcase their art around the theme of "This is America." This will be a great opportunity for artists to speak their mind of what America means to them and to bring awareness to current societal injustices in America. Additionally there will be an interactive art piece that every show goer will get to participate in. This event is only for 21+.
Friday, Aug 31 – Sunday, Sept 2
Center For Puppetry Arts
1404 Spring St. NW
Experience the craftsmanship and wild hilarity of original puppetry by talented artists from all over the country. These short form pieces of puppetry for adult audiences have been chosen by their respective slams to help keep the artistry of puppetry alive and diverse as ever.