Splish Splash Doggie Bash: Piedmont Park's biggest dog pool party
by :
Marian Hill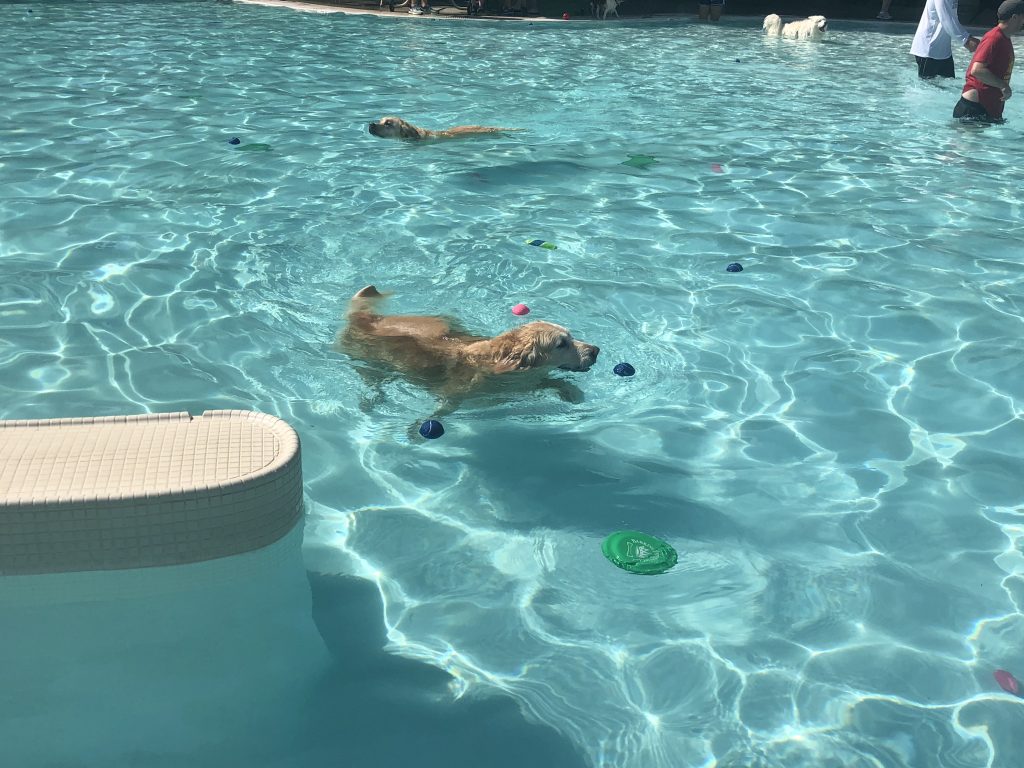 This past weekend at Piedmont Park, one could find themselves in puppy heaven during the Splish Splash Doggie Bash event. With vendors selling doggie treats, food, beverages and enough plastic frisbees to keep any swimming dog happy, the event was filled with joy and activities for both people and their dogs. There was Dog Days, a doggie daycare, and Bark Atlanta, a dog groomer service.
Loads of dogs and their owners could come for an hour and 15 minutes throughout the day, starting at 11 a.m. and ending at 3:15 p.m. During each session, dog owners could bring their dogs to the Piedmont Aquatic Center and let them splash around in the pool. Canines of all shapes, sizes and breeds played merrily in the pool while their humans stayed out in fear of being splashed.
This event proved to be a good photo opportunity for dog lovers. Plenty of people had a great day taking photographs of the swimming dogs. To keep the pool party easy going and friendly, there were some rules they had to follow — no aggressive dogs, only dogs can swim, dogs cannot be left unattended, no human food on the pool deck and only two dogs per human.
If you missed this year's Splish Splash Doggie Bash, check out our photo gallery below of the event.
The event was set up by the Piedmont Park Conservatory. The $30 admission cost to went to funding the same organization. To find out more about the Piedmont Park Conservatory and more events they host, click
here
.