Interviewing Hugh Jackman and the 'Outlanders' cast at the SCAD Savannah Film Festival
by :
Caitlin Havens
photos by Tyler Judson
On Sunday, Oct. 28, many famous names flooded the red carpet for the second day of this year's SCAD Savannah Film Festival. Actors, writers, producers and directors all gathered around and shared their creative insights with us.
A short-film writer, Philip Burgers, was on the carpet that night to represent his new short "The Passage." The film shows Burgers traveling around and interacting — but not speaking — with non-English speakers. Lacking translations and subtitles, the viewer is submersed into a new type of silent-film experience. "It was a creative challenge to not speak and we wanted a reason not too. But, that was not contrived as a silent movie. It was just that I can't speak the language of the people around me so I have to be silent," said Burgers. "I want the audience to feel inspired to visit and be curious about other cultures and to get out of the house, explore and meet people."
Hugh Jackman, whose newest film, "The Front Runner," just premiered, was in attendance with producer, writer and director Jason Reitman. "The Front Runner" follows the 1988 presidential campaign of Gary Hart and the exposure of his extramarital affair. "The thing I'm most proud of with this movie is we are exposing people to a person who I presume most don't know the ins and outs of the story. But in the end, it starts conversations about things we're not talking about every single day," said Jackman. "It doesn't give answers. There's no heroes, there's no villains, just a whole bunch of human beings. In the end, you leave just wanting to know more about yourself and how we are all implicated in the story and also just question the system we have here."
Reitman followed up by explaining that he makes film about topics and things he has questions about. "I don't trust a movie that comes to me with answers. I don't trust a filmmaker that says they have all the answers," said Reitman. "I feel like every movie I've made has been because there's something that's gnawing away at me and I'm trying to figure it out. In a story, in a script or someone's book, I feel like someone has figured it out or had some answers — or at least their way to the next chapter."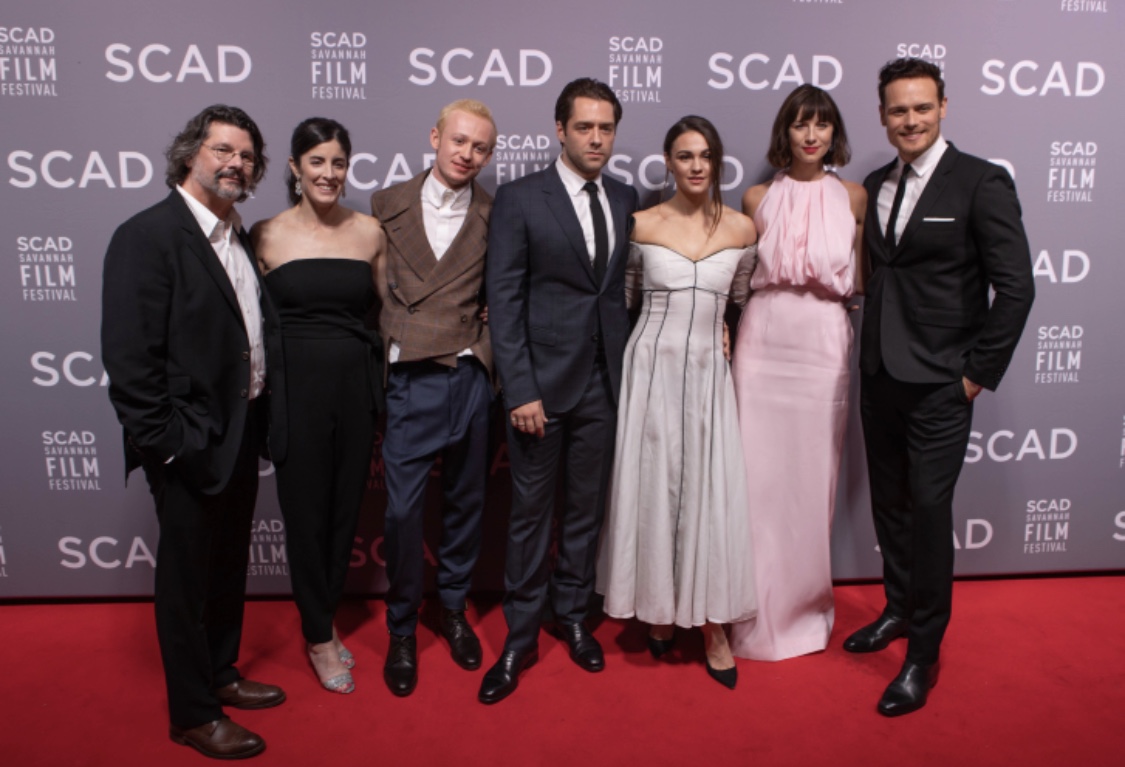 Stars from the TV show "Outlander" were also at the festival. The show, set in 1743, centers around Claire (played by Caitriona Balfe), an army nurse in World War II. Claire is sent back in time to an era where her freedom is threatened. Balfe's character is forced to marry Jaime Fraser (played by Sam Heughan) in order to survive. "We travel through a lot of history and you learn a lot about yourself and the world, different cultures and the ins and outs of America," said Heughan. "You can't not relate yourself to the character, too. You learn a lot, and it's different — that's what the great joy of the show is."
"I think that we can learn a lot from other people and that's the great thing about this show. We inhibit another character and see the world through someone else's eyes," said Balfe. "I think I would love if more people would take compassion from our show. I don't think you can be part of something like this and not see the world differently."
Other "Outlander" actors in attendance were John Bell, Sophie Skelton and Richard Rankin. "When I first started acting, I was 8 years old. So, I fell into this as a child. When you're given an opportunity at such a young age to really express your talent — I think that's what drives your passion forward," said Bell. "I think if you've got that fire in you, that's what leads you. And I always tried to keep that alive."
"The good thing about the show being based on books is you have a lot of material to draw from. To look at the book and see what the fans' expectations for that character would be, in a nutshell, is part of the process of developing a character from a novel," said Rankin. "I just want the audience to enjoy my work. I want them to enjoy Roger [his character] and have a good time watching it. If we can achieve that then we've done our job, I suppose."
"With this role — Brianna — I want people to take away a little more understanding about peoples' response to certain traumas. It's really easy to look at a victim and say that you would have done something different," said Skelton.