Interviewing Armie Hammer at SCAD Savannah Film Festival
by :
Caitlin Havens
photos by Tyler Judson
On the third day of the SCAD Savannah Film Festival, Armie Hammer accepted the Outstanding Achievement in Cinema Award, and participated in the discussion "In Conversation with Armie Hammer" at the SCAD Museum of Art.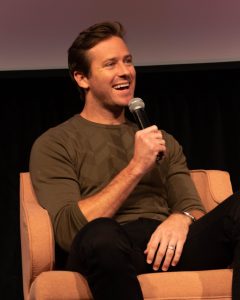 During the discussion, Hammer spoke of his journey in film and TV so far. He touched on both the difficulties and joys of working in film. From his role in "Arrested Development" (2005), to his most recent project, "Hotel Mumbai" (2018), the actor has grown his career and mastered his craft.
Hammer continued his interview by recalling anecdotes of meeting directors and fellow actors, then ended with a Q&A. The audience was also shown clips from Hammer's newest films that were released this year: "Sorry to Bother You," "Hotel Mumbai" and "On the Basis of Sex."
The most memorable experience of the event was Hammer's answer to the moderator's first question. The question was forgettable, but the response stuck. Hammer said,"I know that what I am doing is what I love. So, I'm not going to let anyone tell me that I shouldn't be doing this, because it's not their decision."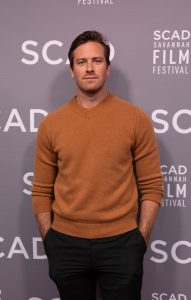 We later met up with Hammer on the red carpet where he answered some of our questions.
The Connector: Why is working on a play like "Straight White Men" something that is important to you?
Hammer: It's an incredible play. Anna Shapiro, our director, and Young Jean Lee, the writer — who is the first Asian-American playwright on Broadway — have a lot to say. They have a perspective that is very far outside of mine. I am a straight, white man — they aren't. So, they notice and point things out about straight white maleness that I would never even consider. It's a voice that deserves to be heard.
The Connector: What do you want people to take away from your art?
Hammer: A connection to humanity. Even if it's a crazy role or something out of the box, just being able to say, "I actually learned something about that," even though it wasn't them.
Hammer also confirmed a sequel to the popular film "Call Me by Your Name" (2017). However, don't get too excited. The film may not happen for a while, as Hammer revealed that director Luca Guadagino wants the first film to sink into the minds of the audience first. Guadagino believes the audience needs to grow along with the characters in the film.