Legalities and contract negotiations at the ASIFAC Animation Festival Conference, part 1
by :
The Connector
by Adreon Petterson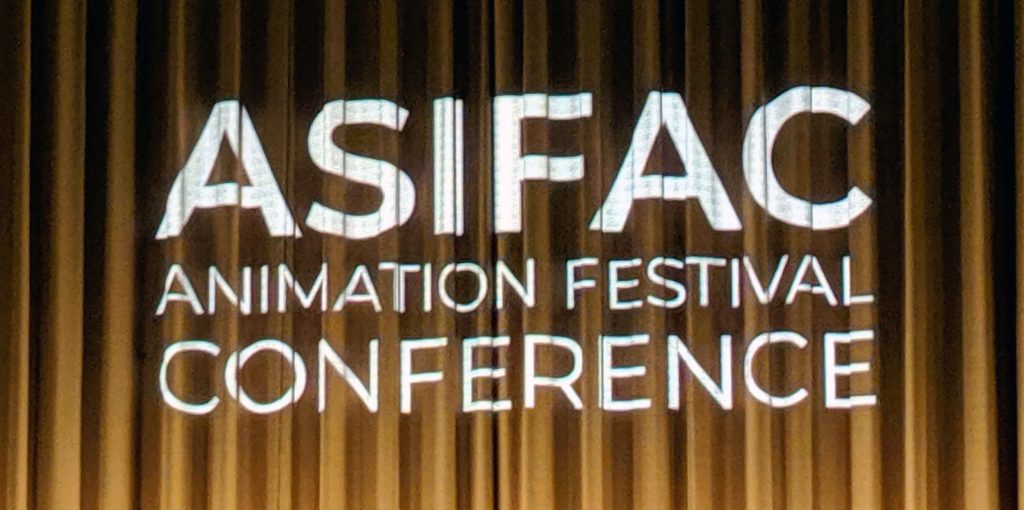 After going to SCAD AnimationFest, I fed my need for animation once again by buying a ticket to ASIFA South Conference's event, the ASIFAC Animation Festival Conference. Going to the festival was a no-brainer, as I knew people within ASIFAC and had been to other functions. Having missed the event's first year, I wasn't going to let this opportunity pass by me again.
Saturday, Nov. 3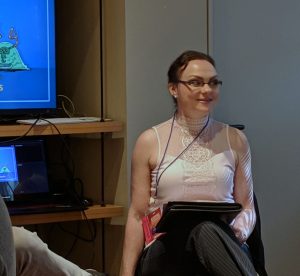 My anticipation started building as I made the trek from Sandy Springs to Midtown. I hadn't been on the Primal Screen premises since I was a wide-eyed undergraduate student. Back then, I couldn't believe I was getting a peek behind the curtain. Now, I was driving towards the studio with more confidence in my creativity. I was ready to learn and grow from this experience. I was greeted by cheerful ASIFAC members, and after receiving my badge, I walked into a small room where Morin Entertainment Law attorney Lee Morin was breaking down her work.
With her presentation, "Launching Your Freelance Business," Morin spoke on the ins and outs of creating a freelance business. She spoke of different ways to build your own creative entity, and did an excellent job of breaking down her examples and providing the pros and cons of each one. She never sugarcoated anything. The presentation ended with a Q&A moderated by ASIFAC associate director and SCAD alumnus Justice Obiaya.
After a small break, the number of attendees grew as Morin and Obiaya presented "Negotiating Employment Contracts." In the presentation, Morin and Obiaya played out a script created by Morin to illustrate the typical contract negotiation between companies and independent contractors. Seeing this scenario was like watching a shady business scene in a cable drama. The way Morin broke down the various portions of a contract was informative yet far from the usual legalese. It was fun watching Morin and Obiaya play as sometimes they broke character as Obiaya had his own questions.
After they finished reading, Morin gave another session of straight talk as she spoke on the details of contract negotiations. She addressed situations where clients either came to her too early or too late in the process. After talking about a particularly baffling scenario, Morin said, "Never let someone rush you when it comes to contracts."
She mentioned her dislike of legalese when it comes to understanding the independent contractor and business relationship. Due to time constraints, there was no time for Q&A with the turnover for the next panel.
Once the presentations were over, everyone took a break and migrated to the coffee station. I met a few fellow SCAD students and had nice conversations before the next panel started.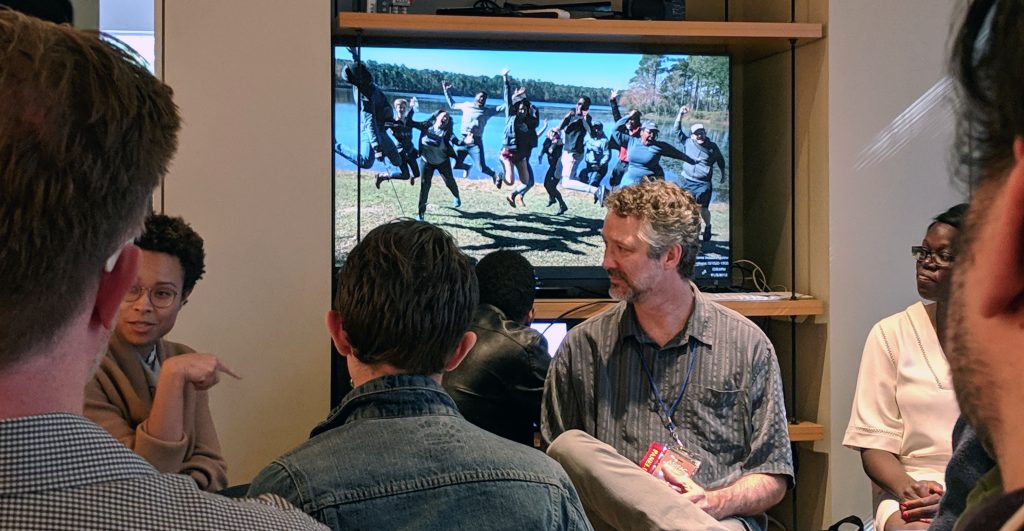 "Community Building" featured animation veteran Joe Peery, Primal Screen's Fatimah Abdullah and creative consultant and animator Allyssa Lewis. Peery broke down the history of ASIFAC before each panelist told their story with the organization. Abdullah spoke on increasing brand marketing while Peery mentioned treating people equally, no matter their current state in life. Lewis spoke about the importance of being able to "put out big and small fires with a smile." "It doesn't mean anything unless you help others," she said.