The 'Pen15' crew talk about finding their place in a sea of coming-of-age dramas
by :
Mikael Trench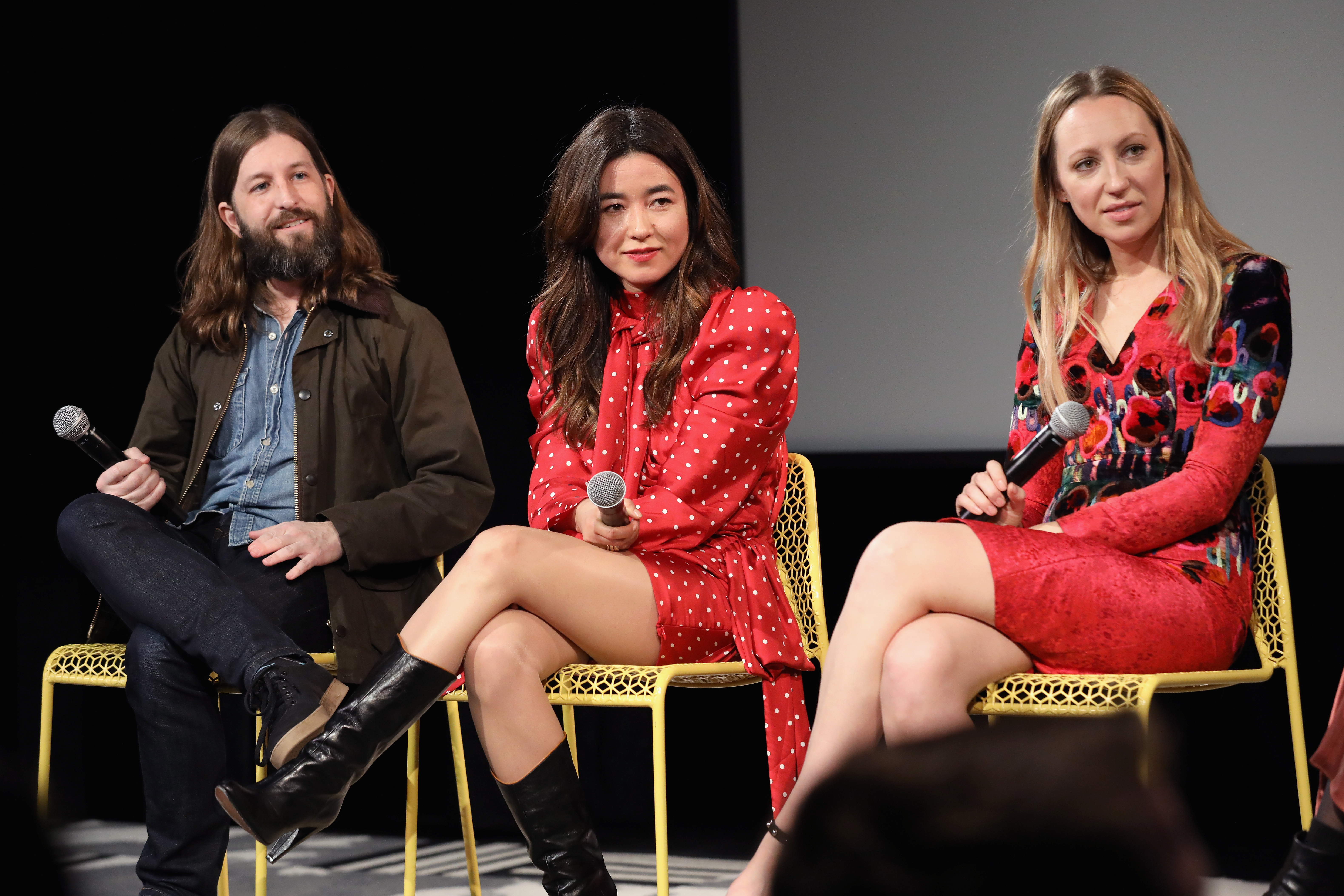 One of the most anticipated from this year's SCAD aTVFest was the premiere of the newest arrival to the streaming service Hulu, "Pen15." Co-created by and starring Maya Erskine and Anna Konkle as themselves, this series focuses on the lives of the duo as they enter the outrageous world of seventh grade, with the roughly 30-year-old actresses surrounded by a cast of actual 13-year-old adolescents. With a unique concept, it's no wonder the show has been on the minds of many aTVfest attendees. 
Going through with such an idea in today's industry can be especially intimidating, with media finding great success in edgier coming-of-age stories. Films such as "Eighth Grade" and "Lady Bird" and shows such as Netflix's "Big Mouth," provide considerable competition and standards for the genre. 
"We were scared to watch to be influenced by any of that and we wanted to stay within our world," said Erskine. "It's not just that time of middle school that people find appealing, but that time period. The 2000s is coming back in a big way. I think that that's a fun, nostalgic place to go to." 
Konkle continued by stating, "We started this process around six years ago, so we definitely didn't know then that other people had this on their minds too. It could reflect how everyone is craving a simpler time that we are not seeing anymore and now it's coming up in its real, R-rated way of how it was. We wanted to explore more of the comedy side because it was so funny to us — the way it really was. Now a bunch of people are doing it really well."
Zvibleman stated, "You can't do this when you're 13 and tell that story effectively, so now once you've got a little better, you've learned to write and act, then you're ready to go out and tell that story." 
Being young creatives themselves, the crew also had a lot to say regarding how to deal with life after college.
"My visions have changed a lot along the way," Konkle said. "Some of the changes were sad because it felt like failure, not doing what I thought I was going to be doing. I decided to try a lot of new things along the way. It's all about being present with myself to know if I'm on this course because of my ego or because I'm enjoying it. It's a constant conversation, one I still have all the time."
"I think one of the most valuable things from our school was our network of friends," said Erskine. "It was a network of people that we could create work and collaborate with. We lucked out because a lot of us moved to Los Angeles and could lean on each other to help each other out."
She continued by stating, "The other part of it is to continue making work, even if it doesn't go anywhere. If you believe in it and you believe in what you're making, even if it doesn't land, that's only one step of the journey."
Be sure to watch the entire first season of "Pen15," now streaming on Hulu.