Women in writing that you should be reading
by :
Caitlin Havens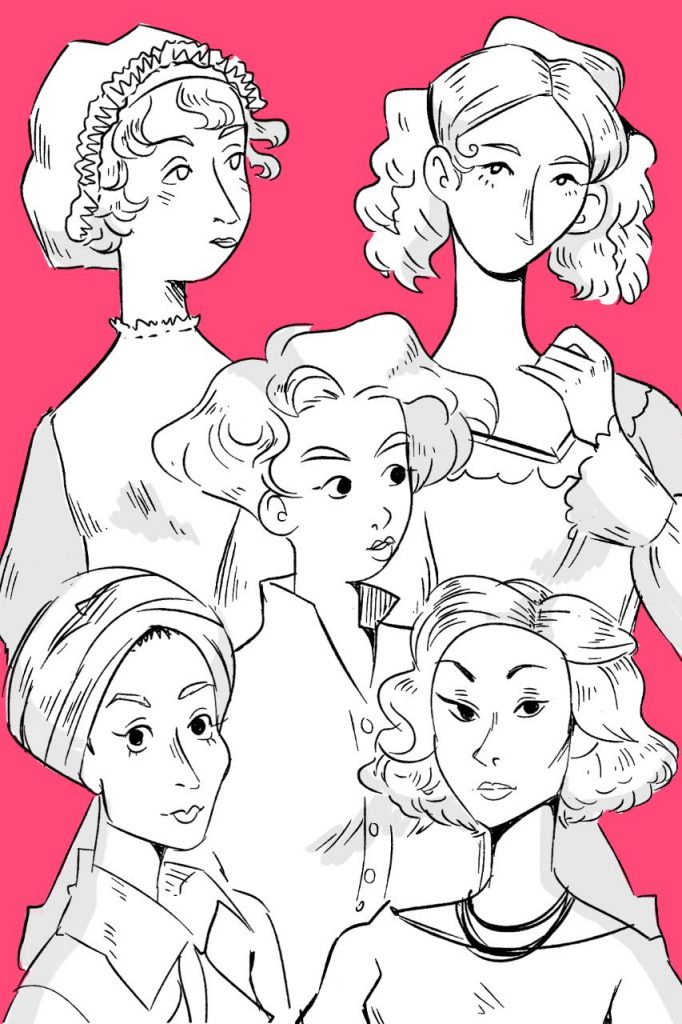 With March being Women's History Month, highlighting influential female artists seemed necessary. While women often face a lack of recognition in the writing industry, their talents are also taken for granted. The voices and influence of these women opened up many opportunities for writers in the industry. Here are a few of the most important women in writing.
Mary Shelley
Author of "Frankenstein," Shelley introduced the world to science fiction writing. With "Frankenstein" being her most popular novel, Shelley also wrote six other novels. Through the science fiction genre, she was able to discuss larger issues at hand. For example, "The Fortunes of Perkin Warbeck" is a post-apocalyptic story that is not very well known due to the backlash received when first published.  However, the story explored the theme of isolation, just as "Frankenstein" did. 
Along with her novels, Shelley was also a poet, playwright, travel writer, dramatist and short story writer. She was married to Percy Bysshe Shelley, philosopher and poet, and often edited and promoted his work.
Roxane Gay
Gay has recently become a large name and very well-known around the world. She tackles many issues regarding women, politics and life-long struggles. Her first book was published in 2011. "Ayiti," a collection of short stories, has poetry, fiction and nonfiction, which are all used to represent Haitian diaspora. Gay also writes memoirs, "Bad Feminist: Essays" (2014) and "Hunger" (2017), that discuss feminism, and Gay's story of her body. 
Gay follows a theme of discussing race, gender identity, sexuality and feminism through personal experience and story. She openly comments on political and social issues and is very open on her Twitter page. She won numerous awards and continues to work on new projects quite frequently.
Anne Bradstreet
Not only was she very popular for her poetry, but Bradstreet was also the first published female poet. Her writing was often about being a mother, struggles in life and her Puritan faith. Her first collection of poems, "The Tenth Muse Lately Sprung Up in America," was published in 1650 and sparked great response since. Born into a Haitian family, Bradstreet had the opportunity to go to school and study what she loved. Because she was credited with an education, Bradstreet also had the right to comment on politics, medicine and more socio-political topics. 
While poetry was her primary form, Bradstreet also wrote in letter, memoir and essay formats. She often wrote for her family and herself, but had a larger audience in the end. 
Clarice Lispector
Lispector was an experimental writer. Her stories always read elusively and gave the reader room to think and interpret on their own. She had a huge role in proving how amazing women can be. 
Lispector published her first novel at 23 and had a tremendous start. "Near to the Wild Heart" is a book that follows the story of Joana — a story that very closely resembles the experience of Lispector. After publication, and a name being made for herself, she left Brazil with her husband and moved around between Europe and the United States. 
Following her first published book, Lispector published many more of her works. She wrote novels, short stories for children, journalism and in many other ways. Her work is a great example of what writing can do and what those stories can become.