What to do in Atlanta during spring break
by :
Marian Hill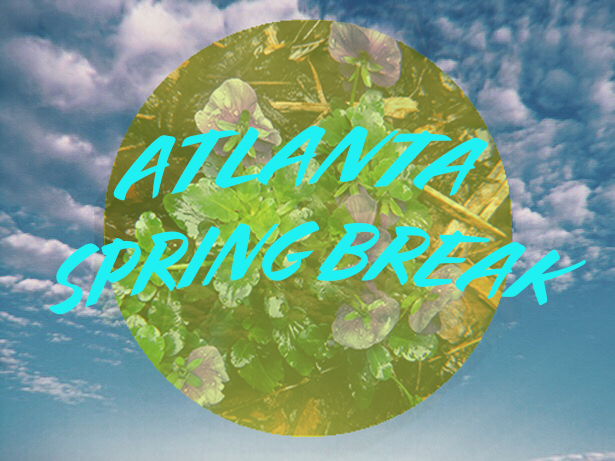 If you plan to have spring break here in Atlanta, then have no fear of boring, SCAD-less days. There is always plenty to do in this great city and will be a great location to spend your spring break. The following events are local exhibits, events, art shows and other cool things to do while you spend your time off here. These events may provide the opportunity of a memorable spring break and a way to celebrate St. Patrick's Day as well.
Chocolate and Art Show by Chocolate and Art Inc. 
Friday, Mar. 15, 8 p.m.-2 a.m.  
Sunday, Mar. 17 8 p.m.-2 a.m. 
The B Complex
1272 Murphy Ave. SW
This luxurious event provides your spring break with the wealth of art and the deliciousness of chocolate. At the new B Complex event space, there will be food, artists and bands playing all night. This is a 21+ event, and while the tickets can range from $15 to $20, there will be free parking. To get your tickets, click here.
Saturday, Mar. 16, 3 p.m.
Park Tavern
500 10th St. NE
St. Patrick's Day is a favorite holiday in March for many, but that is honestly due to the amount of partying encouraged on this day. However, the Irish Lights Festival is a nice change from one's regular backyard St Patty's party. At the Irish Lights Festival, presented by Social Mess and featuring Lost Kings, there will be a plethora of party music DJs and bands from EDM to Deep House. General Admission is $23 and this is a 21+ event. To get your tickets, click here.
Saturday, Mar. 23, 2 p.m.-6 p.m. 
610 Atlanta St.
Roswell, GA 30075
The Roswell Beer Festival is a huge, one-day festival celebrating the art of beer drinking and making. With St Patrick's Day only a few days before this, the excuse to drink and be merry is still alive and well. With 400 different kinds of beer to taste, delicious southern and grill food, live music from local bands The Highbeams and Reverb Nation, there is not much to be missed for a beer festival. This is again a 21+ event, of course, and general admission is $60. To get your tickets, click here.
Sunday, Mar. 24, 11 a.m.-6 p.m. 
Cultured South
1038 White St. SW
This year is Cultured South's third Fermentation Fest, and it's the day before break ends! Learning about process of fermentation and enjoying its fruits will bring your Atlanta spring break to a relaxing yet intriguing end. The festival will host many local and regional vendors of fermented products. There will also be panels and educational discussions on fermentation, as well as Kombucha on tap! General admission is free, but libation passes tickets are from $10 to $15. To purchase a libation pass, click here.