Sketchbooks that tell a story
by :
Dasha Eugdkina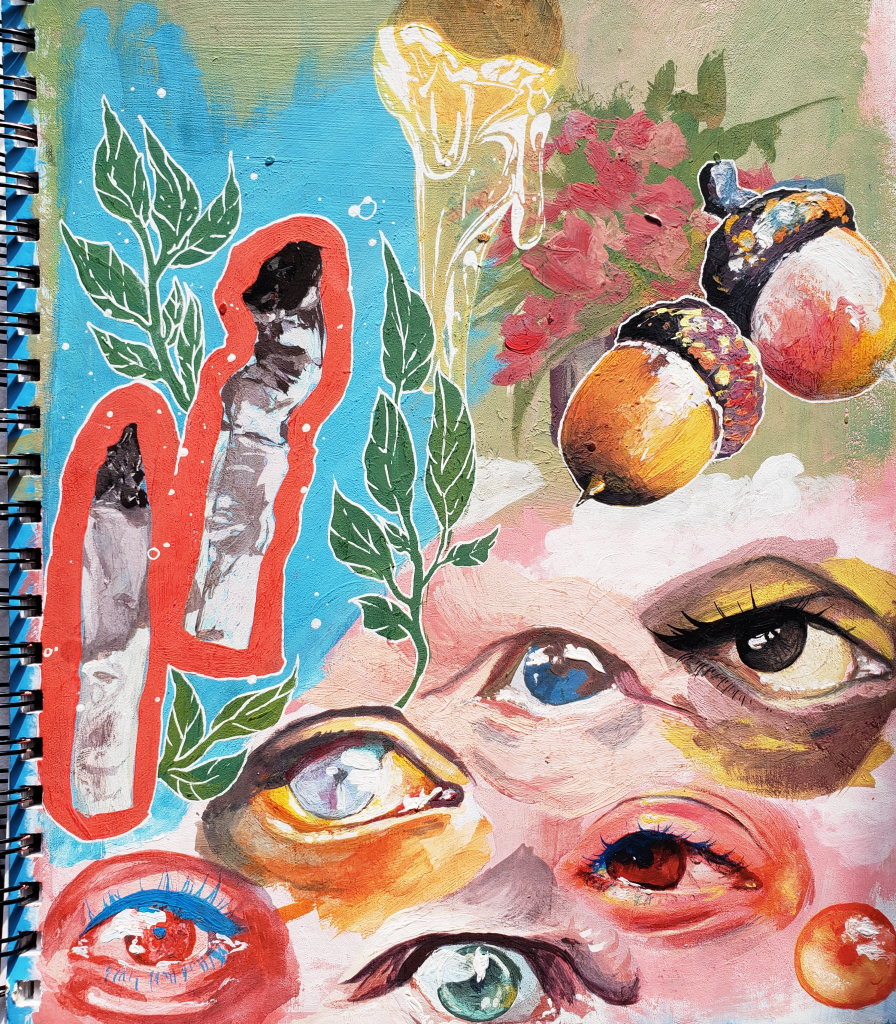 For some, sketchbooks are merely a required purchase on a class supply list. Many sketchbooks go unnoticed for their potential — pages ripped out and used as scrap paper, laid out on the ground to be stepped on out of forgetfulness. For others however, sketchbooks contain immense sentimental value, for which no money could possibly compensate.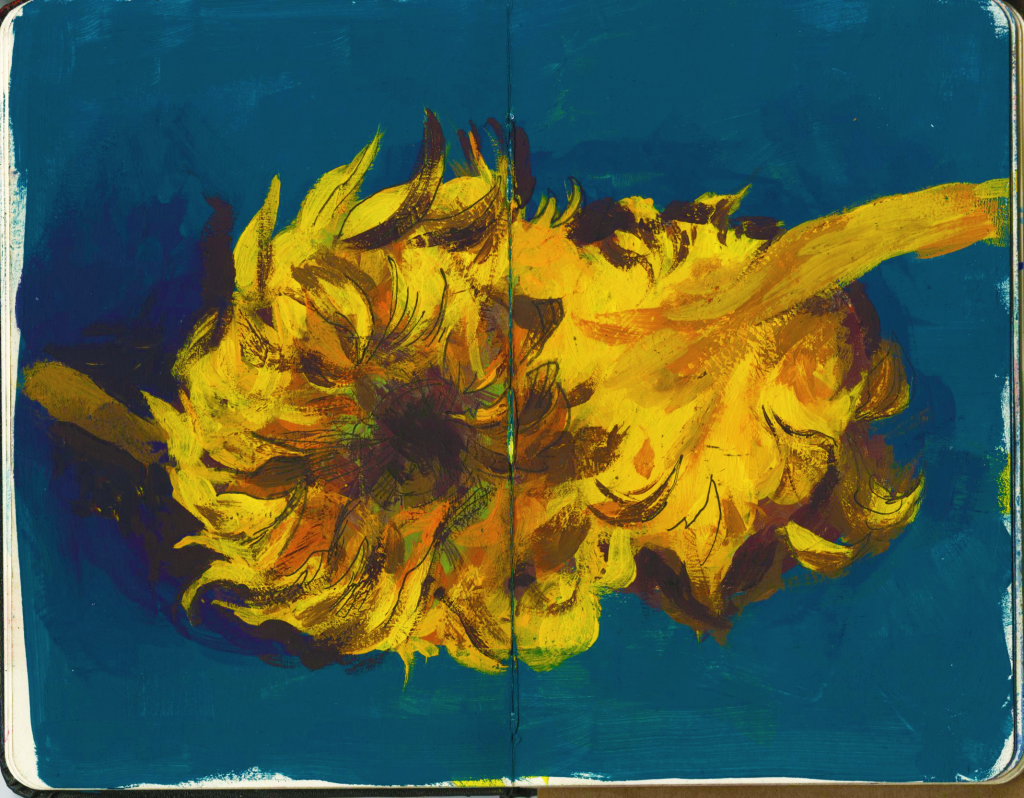 I carry about three sketchbooks with me at all times. For the rare occasion I am not, I have a pocket sized Moleskine. Besides a few exceptions, often made for the larger books, I have been drawing, painting or collaging the covers for about ten years. What may simply be a stack of bound paper means more to me than I would often like to admit, and painting the cover has become a sort of ritual for me. At times, coming up with the perfect image would take a week. Others would be spontaneous and instinctual. But, as I look back at the sketchbooks of my past, whether I try to or not, the covers always reflect what I was going through as an artist at the time. Examining both my own and others sketchbooks brings me a great amount of delight, especially considering just how much a stack of bound pieces of paper can tell one about a person.