10 minutes with … Gabriela Iancu
by :
LuAnne DeMeo
This week on 10 minutes with … I have a chat with SCAD alumni Gabriela Iancu. Iancu is a multidisciplinary visual artist focusing on photography, film production and design, earning her M.F.A. in Photography from SCAD in 2015. Iancu's work addresses food and natural environment from various historical perspectives. Since graduation, Iancu has collaborated with Forbes and designed an 18-page long photography editorial for Up by Forbes Romania, created a video piece within the framework of the Huffington Post New York Multimedia Fellowship finals and collaborated with Communication Arts magazine in reviewing new ideas in food photography trends. Recently, she has released Florilegium, a magazine which explores contemporary media in order to cultivate the role of art in everyday life.
I first met Iancu in alternative process photography class and was immediately amazed by her acute attention to detail, her unique eye for composing objects and her stunning and subtle imagery. Iancu is the kind of person who makes you try harder and give more than you ever thought you could. She inspires the artist in us all to be the very best we can be. Enjoy her answers to my tough questions.

What is your idea of perfect happiness?
Being able to do what I love the most while being surrounded by the people I love.
What is your greatest fear?
That I'm not doing enough.
Which living person do you most admire?
I admire all hard-working people that are ready to go beyond their limits and challenge themselves in a good way.
Who has inspired your work the most (living or dead)?
Because I first started painting before doing photography, most definitively my work has been inspired by Van Gogh and the impressionist movement.
What trait about yourself do you most dislike?
Sometimes I can be a bit too over-analytical.
What trait do you most deplore in others?
I just cannot stand people who can't be honest; I hate lying.
What trait do you most value in your friends?
Their humaneness, being always ready to help and give their best.
What talent would you most like to have?
I've always loved piano music and even flirted with the idea of playing the piano, therefore I would love to see my hands flying on a piano's keyboard.
What is your most treasured possession?
My cameras!
If you could change one thing about yourself, what would it be?
Care less about what the people say.
Where would you love to live?
In a Jane Austen novel!
What is it about SCAD that you like the most?
I really like that everything about SCAD is so artsy, from the way the school is decorated and the way students and professors interact, to the diverse body of work students create. The way each assignment and experience pushes you to search something more deep and unique in yourself, and the spontaneous inspiration that you're faced with from the diverse body of students, is truly amazing! There is always something extraordinary that inspires me at SCAD!
As of now, what is the most valuable thing you feel you have learned at SCAD?
How to articulate my ideas and believe in myself, and make those ideas come true. Just by thinking outside the box and pushing yourself further, is sometimes the difference between you and the rest! I don't think that ever hurt anyone!
What would you like to see in the future at SCAD?
More preparation for the industry setup, the business and real side of life. Also more collaborations and involvement among SCAD and its students and alumni, would create a more real-life scenario and competitiveness to deliver better and better. Because these are those things that you'll stumble upon once you're out in the real world. Also some majors and/or departments seem to get better attention aka more advertising, more funding, better representation at career fairs and professional events than other. A more fair and equitable attention would help those departments/majors to deliver better.
What do you consider your greatest achievement?
Being able to study and complete my master's degree so fast at SCAD has been an amazing cornerstone for me to accomplish, and this achievement motivated me to continue creating work that represents my voice, allowed me to cultivate honorable relationships and continue delivering a complex body of work.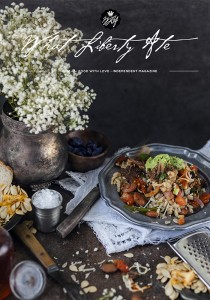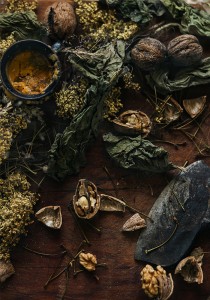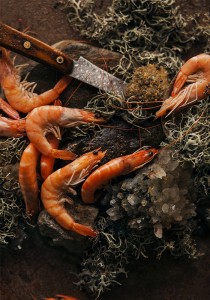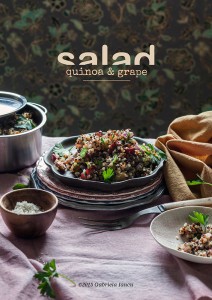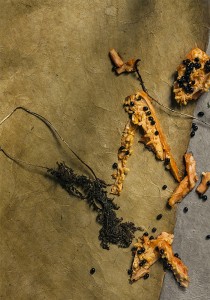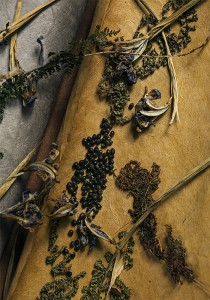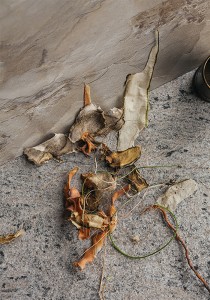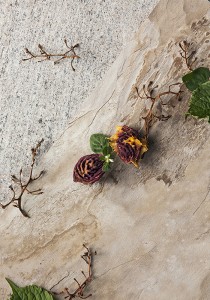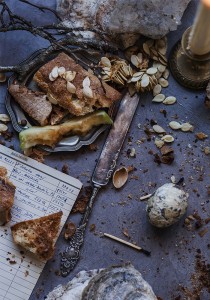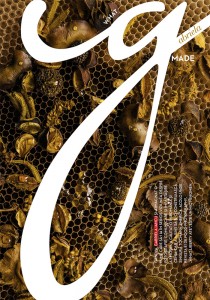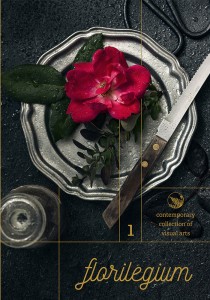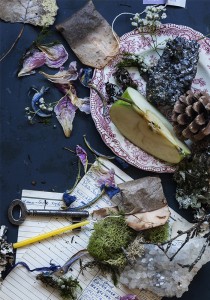 To learn more about Gabriela, visit: