SPJ Mark of Excellence Winner
SCAD Atlanta Marksmen Drawing Club was showcased at the annual Chalktoberfest Oct. 8-9 in Marietta Square.
Chalktoberfest is a chalk and beer festival presented by the Marietta/Cobb Museum of Art (MCMA), featuring both professional and amateur chalk artists, vendors, live music, a craft beer festival and various family-friendly activities.
The Marksmen Drawing Club created a collaborative piece that represented SCAD Atlanta in the university showcase.
Ryan Imm, a member of the club and a second-year animation major, said that the club thoroughly enjoyed their time at the festival.
"The atmosphere is great," said Imm. "Having professional artists here and seeing their work is a great source of inspiration."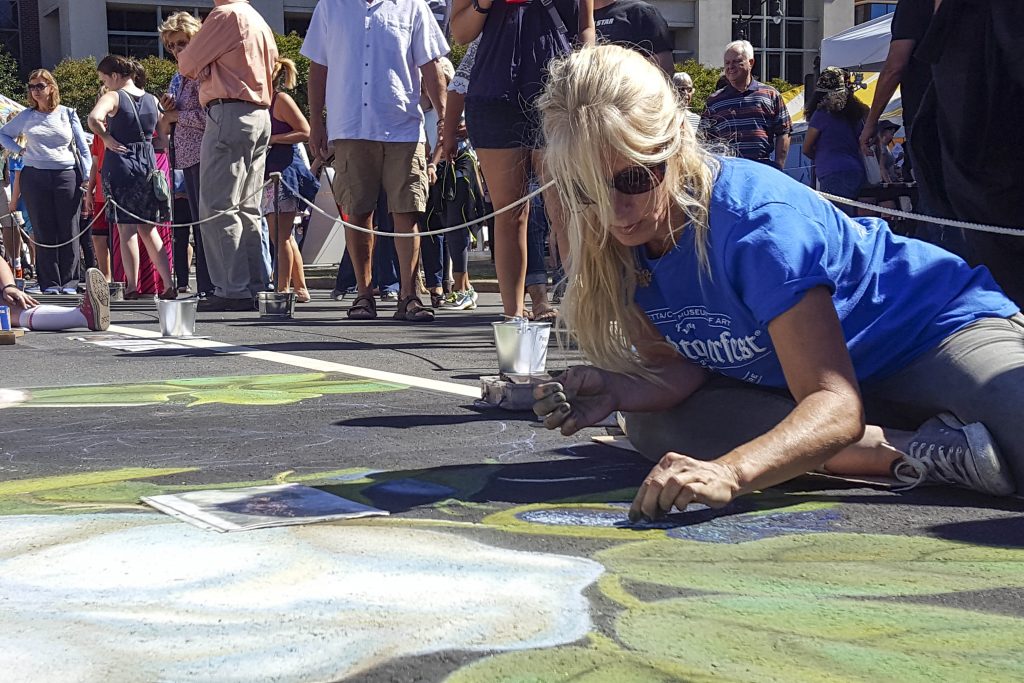 More than 80 different professional chalk artists from all over the country participated in Chalktoberfest, which featured professional and youth level competitions. The event also incorporated a People's Choice Award which allowed attendees to choose their favorite chalk art pieces.
"The professional chalk art is definitely the biggest part of the whole event," said Jacey Yunker, an event volunteer with the MCMA. "The artists create such beautiful pieces."
Local artist and Georgia Chalk Artists Guild member Cathryn Bozone explained the theme of this year's competition.
"We had to choose an Old Masters painting from before the 1800s," said Bozone, who chose a Caravaggio piece as the inspiration for her chalk art. Bozone also said that she's already looking forward to next year's festival. "It's a lot of work but it's so much fun."
Artists were allowed four hours of chalking time and while the Marksmen Drawing Club didn't participate in the competition, the club said they still used every minute of their allotted time.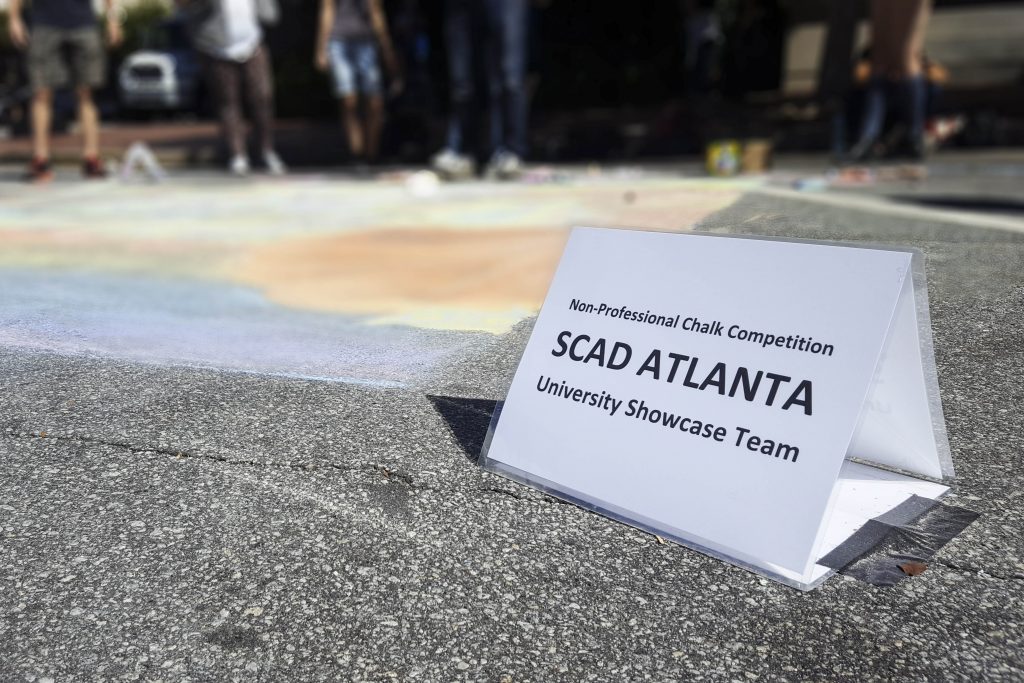 "We've been working on our piece since this morning," said Rebecca Stetina-Sawyer, a sophomore double majoring in interactive design and game development and branded entertainment. "We've been able to walk around and see all the booths though. It's such a cool event and there's a lot going on."
Competition winners and the People's Choice winner will be announced via the official Chalktoberfest website in the upcoming week.
To view the winners or for more information about Chalktoberfest, visit the website at www.chalktoberfest.com.
For students interested in joining the Marksmen Drawing Club, the club meets Fridays at 11 a.m. in Room 373.

On Saturday, April 26 SCAD held its 33rd annual Sidewalk Arts Festival at Forsyth Park in Savannah. The Connector [...]