Wildlife Photographer of the Year 2016 winner announcement offers inspiration to SCAD students
by :
Emma Dakin
ATLANTA – Photography students at SCAD Atlanta reacted to the winning photograph for Wildlife Photographer of the Year 2016, which was announced Oct. 18.
This year's winner is American photographer Tim Laman, who received the award for his photo entitled "Entwined Lives."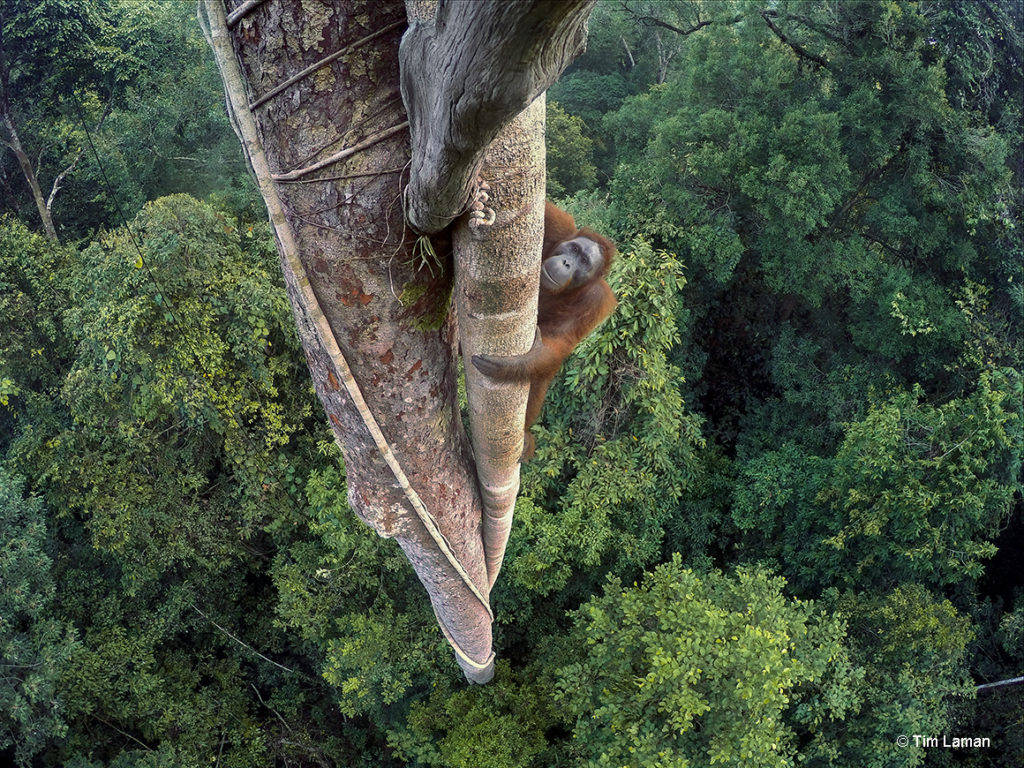 The photo shows an endangered Bornean orangutan climbing a tree in the Indonesian rainforest and won against nearly 50,000 entries from more than 95 countries.
To get the shot, Laman first observed the animal's behavior. Then, he spent three days using ropes to climb the tree and set up GoPro cameras that he could shoot remotely.
Nathon Ruehl, a first-year photography major, said he was impressed by the efforts Tim Laman took in getting the shot and believes the work paid off.
"For you to climb at heights like this, to capture an image like this, takes a lot of courage and patience," said Ruehl. "[Laman] really nailed it with the format he went with. Anything tighter, such as a higher focal length, would throw this photo off. The wide focal length really pulls you in, and is very powerful."
Laman's work is currently on display at the National History Museum in London, along with 100 different photos submitted for Wildlife Photographer of the Year 2016.
According the official museum website, this year's competition was the most competitive to date. Winning images were selected by a panel of international experts for their creativity and technical excellence.
Next year's competition will open for entries Oct. 24, 2016 and will close Dec. 15, 2016. The competition is open to all photographers, professional or amateur.
For more information about Wildlife Photographer of the Year, gallery of winners or next year's competition, visit www.nhm.ac.uk.
For more information about Tim Laman, visit www.timlaman.com.
Information from the National History Museum news release was used in this story.