SCAD fashion show models get runway experience from the best in the business
by :
Molly Moran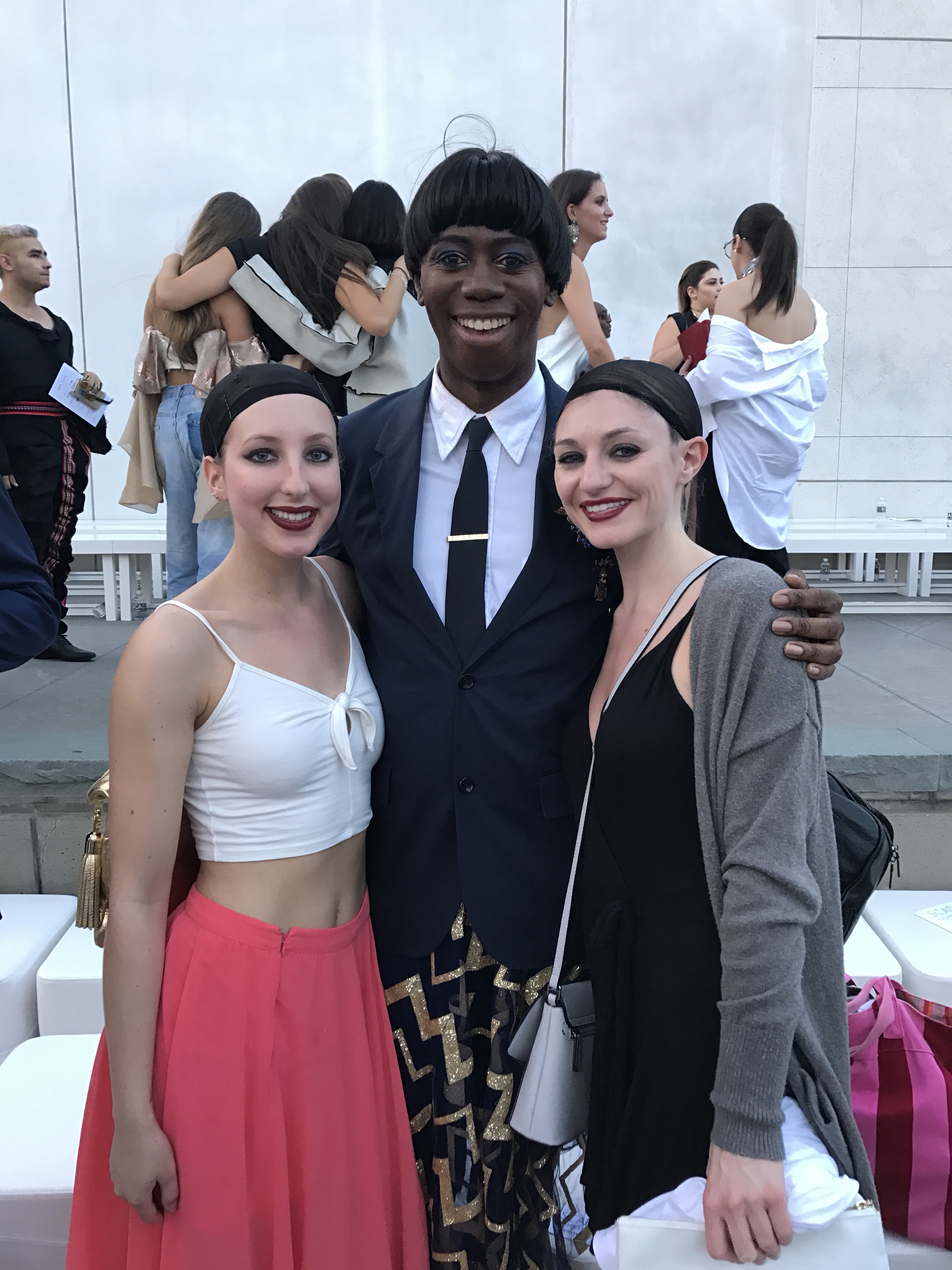 SCAD FASHWKND is upon us, and our student models are preparing for the excitement. Miss J. Alexander, best known for his work with "America's Next Top Model," has been working with SCAD Atlanta students over the past week, leading up to the annual Savannah runway show, which took place on May 19.
Miss J. and the Atlanta models met to work on signature walks to prepare for the show. He also gave advice, tips and helped the models gain confidence on their walks for the show.
Tashasa Vaughn, a fourth-year illustration student and a model in the show, said, "It's a fun experience working with Miss J. It's also a way to push your level of confidence when it comes to preparing for the runway." Third-year fashion student Alexander Porter, who also modeled in the show, said, "He is very fierce and we appreciate his rawness. He really keeps it real, despite the fact that he's a celebrity. We've had so much fun."
SCAD FASHWKND continues with several events in Atlanta, including a fashion showcase of senior and graduate student collections May 20 at 3 p.m. Following the showcase, guests will have the opportunity to purchase garments and accessories created by SCAD alumni. SCAD will also offer tours of the newest SCAD FASH Museum of Fashion and Film exhibition, "Shoes: Pleasure and Pain."
For the entire SCAD FASHWKND  schedule, click here.