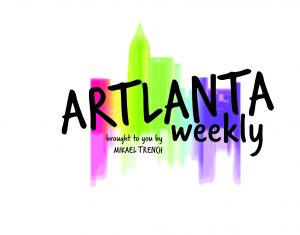 Center For Puppetry Arts
1404 Spring St. NW
Wednesday, June 20 – Sunday, July 23
Enjoy the Center For Puppetry Arts' signature marionette puppetry work along with a classic tale in this fun-filled mashup of the circus and the story of Cinderella. Tickets are $11.25.
Town Brookhaven
4330 Peachtree Rd NE
Thursday, June 22 – Thursday, July 27
Come out to Town Brookhaven every Thursday evening and enjoy a collection of both classic and modern day films with this free event. With a lineup including films such as "Moana," "Back to the Future," "Legally Blonde," "La La Land" and plenty more, there is no doubt that this is an event movie buffs shouldn't miss.
Athens, GA 30601
Friday, June 23 – Sunday, June 25
Jam out to some of the finest music Athens has to offer while making an impact on education. During this free three-day event, downtown Athens will be jam-packed with exciting performances from both local and regional artists while also raising awareness for education and non-profit organizations. See the website for detailed information on performance locations.
Historic Fourth Ward Park
680 Dallas St NE
Saturday, June 24 – Sunday, June 25
Celebrate Atlanta's timeless traditions and community with this cultured event. Come out for an afternoon of diverse artwork and artists featuring jewelry and fine arts of all kinds, along with a selection of great food and live acoustic music.

Emory Dance Company Fall Concert Thursday, Nov. 16 – Saturday, Nov. 18 Dance Studio, Schwartz Center for [...]

The Color Purple Tuesday, Oct. 24 – Sunday, Oct. 29 Fox Theatre 660 Peachtree St. NE Hailed as one of [...]

Feed Your Senses: Emmanuel "Chops" Smith Wednesday, Oct. 18 Rialto Center for the Arts, Georgia State [...]