Summer Travel Series: Orlando, Fla.
by :
Brooke Garnett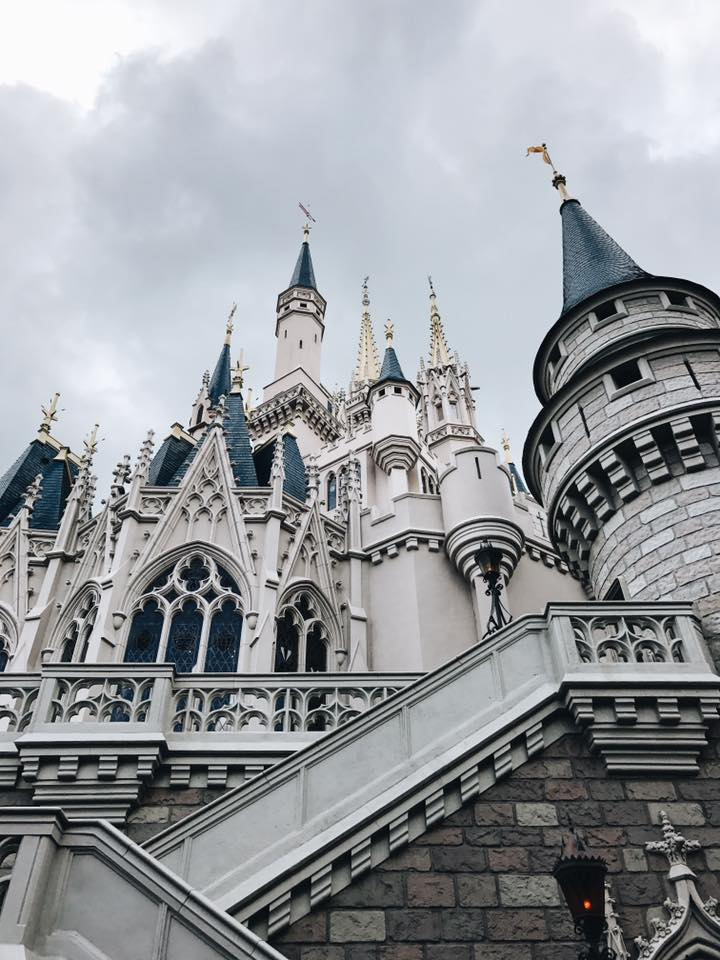 Orlando, Fla. is arguably one of the most popular tourist and vacation destinations in the world. It is the home of Disneyworld, Universal Studios and Sea World. Before you go though, be sure to research your trip thoroughly. Know what the costs are, make as many reservations in advance that you can and remember to include waiting on lines as part of your day.
What to Do
Obviously, the parks are a must. If you've never been to the Magic Kingdom, it is always a memory-maker on the list of stops. While not as thrilling as Universal Studios, it's classic. Experiencing it as an adult is completely different than going as a kid so you have to go back even if you've been already. Spend the day, wear the ears, take a picture with Mickey and embrace being a kid again. There are some thrills to be had at Magic Kingdom. The next stop at Disney World is Epcot. Epcot is the perfect park for the foodies of the world, offering fare from different countries and cultures. Though Epcot is in the process of revamping many of the rides and its pavilion, this park is worth its weight in the culinary adventures alone. For the film buffs of the world, Disney's MGM Studios is where you'll want to spend a day.  The park offers great rides with lots of movie stuff and live shows. Note that all of the Disney parks have fireworks at 9 p.m. Universal Orlando offers two parks — Universal Studios and Universal Islands of Adventure.  Both offer fantastic thrill rides geared toward the more mature visitor, but they still do have attractions that are fun for all ages as well. The Wizarding World of Harry Potter, Jurassic Park, Spiderman, Dr. Zeuss, Transformers and E.T. are all just a small part of the fantastic options. The major rides are split between the two parks, so you really have to go to both to get the full effect. When you need to cool off, try one of the Disney or Universal water parks. Disney has two to offer with Blizzard Beach and Typhoon Lagoon, or if you want something more thrilling, head to Universal's brand new Volcano Bay water park. Make sure to wander around Disney Springs (formerly The Disney Boardwalk), which now boasts 108 shops including Alex &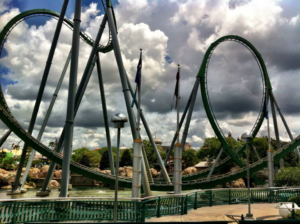 Ani, Uniqlo, Kate Spade, American Rag and Lacoste. Of course, there is always the giant, magical World of Disney Store.  Think of it as a giant Disney Store organized by customer type (seriously, even your dad will find something to love in here). Disney Springs also offers 12 entertainment options including a House of Blues, AMC Movie Theater and even a Cirque Du Soleil show. Orlando has plenty to offer besides just the parks, so make sure to get out and explore. Downtown Orlando is a huge, vibrant city with tons to do including sports and concerts. Spend the day in Winter Park, stopping on the weekend at the local farmers market, then wandering down Main Street and stopping in the various shops and restaurants. Or spend the day in Ivanhoe Village, the heart of Orlando's art scene. Also be sure to try the lower end strip in Kissimmee with Old Town's weird shops, car shows, bungee ride and massive ferris wheel. Orlando also boasts, two luxury outlet malls, and The Mall at Millenia, which is similar to our Lenox Square Mall.
Where to Eat
Stop by the Hard Rock Cafe for legendary milkshakes and burgers for dinner and after head to the Toothsome Chocolate Emporium & Savory Feast Kitchen for some delicious sugary confections. You can't go to Disney without having a Dole Whip, Mickey ears ice cream and a turkey leg. For the white tablecloth variety, try Café D Antonio, or Celebration for fine Italian fare or any of the finest restaurants in the park hotels. If you're in search of something a little more local, try Sea Dogs Brewing Company on the Sea World Side which offers fantastic food that changes seasonally, and they have a great happy hour. The BBQ nachos are completely amazing, do not miss out on them. For vegans and vegetarians, try the Dixie Dharma or Loving Hut.
Where to Stay
Both Disney and Universal offer hotels at a range of prices to ensure that anyone wanting to stay close to their parks can, regardless of budget. They usually offer free transportation to the parks as a bonus. If you want to get away from that though, there are tons of options for you at a huge range of prices. The Sea World side of town is a little calmer and quieter and because it is a few exits up on the highway, it's a little less touristy than the Kissimmee area. Most hotels also have discounts that you can use if you're savvy enough to find them. If you are a member of AAA, Marriott offers a discount for all of their accommodations and many hotels also offer a student discount as well.  Prices will also vary according to the season.