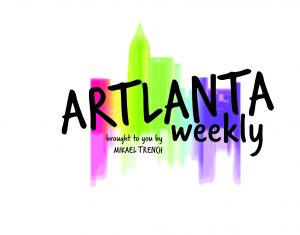 An American in Paris at The Fox
Tuesday, Aug. 15 – Sunday, Aug. 20
Fox Theatre
660 Peachtree St NE
The most awarded new musical of 2015 is coming to Atlanta. Telling a classic love story set in the aftermath of war, this is sure to be a story that any musical theatre fan should not miss. Ticket prices start at $30, see site for showtimes.
Tuesday, Aug. 15 – Friday, Sept. 17
Center For Puppetry Arts
1404 Spring St. NW
In this musical adventure, Mother Goose is missing and it's up to Mary Mary to go look for her. Combining fun musical numbers and top-notch puppetry, this is a fun event for both the young and the young at heart. Ticket prices start at $11.25, see site for showtimes.
Gwinnett Tech Photography Portfolio Exhibition
Saturday, Aug. 19
Gwinnett Technical College
Busbee Center Building 700
Lawrenceville, GA 30043
Gwinnett Tech showcases the photography of their graduating class. Guests will be able to discuss the work with the featured photographers. This is a great opportunity for collaborating and learning, so don't miss out.
Saturday, Aug. 19 – Sunday, Aug. 20
Piedmont Park
400 Park Drive Northeast
Celebrate the 8th year anniversary of what Sunshine Artist Magazine has named as one of the "Top 100 Arts Festivals in the Nation." Enjoy this diverse and free event featuring up to 250 visual artists of all kinds, along with live acoustic music, demonstrations, food and activities.

Emory Dance Company Fall Concert Thursday, Nov. 16 – Saturday, Nov. 18 Dance Studio, Schwartz Center for [...]

Spare Time Gallery Opening Thursday, Nov. 9 Miami Ad School at the Portfolio Center 125 Bennett St. NW Enjoy this [...]

Nouvelles Richesses Architectural Exhibit Wednesday, Nov. 1 Georgia Tech, College of Design Auditorium 245 4th St. [...]