Artlanta Weekly: Sept. 25 – Oct. 1
by :
Mikael Trench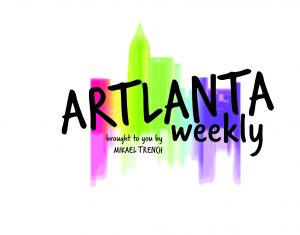 Tea For Three 
Monday, Sept. 25
Atlanta Workshop Players Studio of the Arts
8560 Holcomb Bridge Road
Alpharetta, Ga.
What is life like for a woman whose husband just became president of the United States? The Atlanta Workshop Players are proud to show just that with their production of the off-broadway hit, "Tea For Three" starring Emmy Award-winner Elaine Bromka. Ticket prices start at $25.
National Black Arts Festival Film Screening: "The Pan African Festival of Algiers" 
Tuesday, Sept. 26
Emory University
301 Dowman Drive
White Hall Building, Room 208
NBAF celebrates the legacies black people everywhere leave in art with this 1969, William Klein-directed documentary. Following the screening will be an in-depth conversation about the first of the Pan-African cultural events. Find out why it is one of Africa's most highly regarded events in this night full of fun and culture.
"If One Sux … There's Five More!" Comedy/Magic Tour 
Wednesday, Sept. 27
Punchline Comedy Club – Buckhead
3652 Roswell Road
Comedy and magic seem to go hand-in-hand, so why not have a night with both? Join the Punchline Comedy Club as they simultaneously amaze and split your sides in this one-of-a-kind show. Ticket prices start at $20.
Saturday, Sept. 30
3D Complex
2244 Panola Rd.
Lithonia, Ga.
Take a deep look at African American culture with this thought-provoking and hilarious satire. The one-act play infuses statements regarding identity, racism, politics, relationships and more, while being told through the performances of seven actors spoken in poetry verse. Don't miss out on this unforgettable and important experience. Ticket prices start at $15.
NBAF Gallery Series: "Intersecting Disciplines: Visual Arts/Music"
Saturday, Sept. 30
ZuCot Gallery
100 Centennial Olympic Park Drive
NBAF continues its festivities with another fun and eye-opening event. Come over to the ZuCot Gallery for an evening of light refreshments and an insightful look into this blend of music and visual arts. Young performers of all different kinds of genres will be putting on their best this evening while the gallery features pieces of contemporary African American art.