Students react to Las Vegas massacre with heartbreak and fear
by :
Arundhati Prasad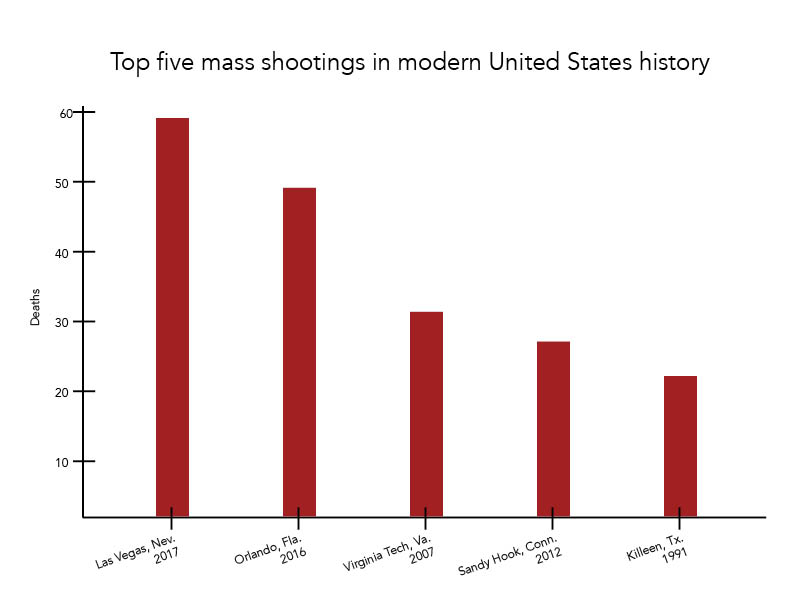 In the late night of Oct. 1, a gunman opened fire at the Route 91 Harvest Festival in Las Vegas, killing 59 people and injuring more than 515 others. The gunman was identified as Stephen Paddock, a 64-year-old resident of Mesquite, Nev. with no criminal history.
He fired upon the country music festival from the 32nd floor of the Mandalay Bay Resort, where he committed suicide before authorities found him. His motive has yet to be established. For many students, the immediate reaction to the events in Las Vegas was sadness.
"When I first saw the news about the shooting, I was heartbroken," said Kate Pantone, a fourth-year graphic design student. "It's hard to ask why something like this happened and feel like there's never going to be an answer." The incident follows a string of gun-related violence in the United States, with more than 270 mass shootings (defined as an event involving the shooting of four or more people) within 2017 alone.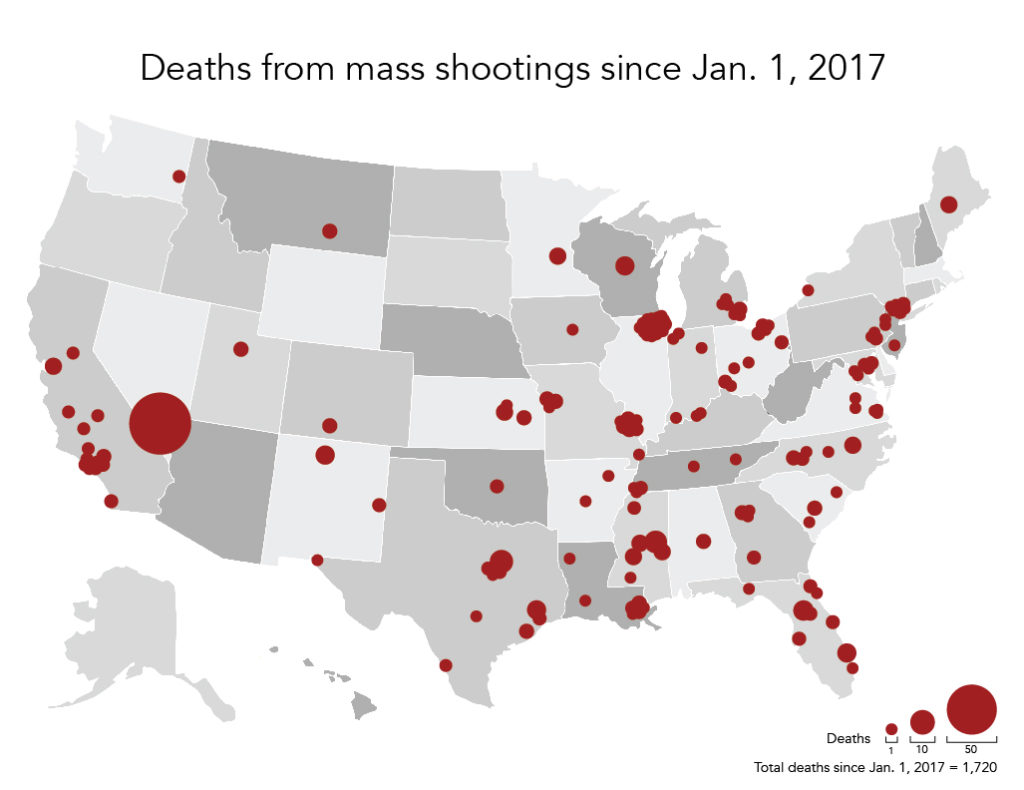 The massacre in Las Vegas has been recorded as the country's deadliest mass shooting. The second deadliest was last year's shooting at the Pulse nightclub in Orlando, Fla. "Tragedies like these, especially when they happen in our own country, make me feel unsafe in my own home," said third-year graphic design student Emily Jones.
Police found at least 23 firearms in Paddock's hotel room and 19 more at his home, and so far, investigators believe he purchased the guns legally. Given Nevada's lax legislation concerning guns, some students have voiced their opinion on the need for gun control.
"Personally, I hate guns," said Samuel Landis, a fourth-year advertising student. "As a rational person, I don't think it takes much to realize that we should at least be making it harder for people to get guns rather than easier." For students wanting to help the victims of the Las Vegas shooting, Chair of the Clark County Commission Steve Sisolak has set up a GoFundMe page to raise funds for victims and their families.