Artlanta Weekly: Nov. 6-12
by :
Mikael Trench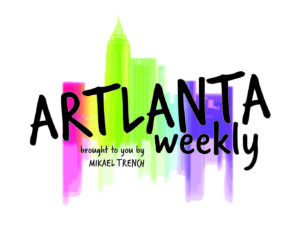 Thursday, Nov. 9
Miami Ad School at the Portfolio Center
125 Bennett St. NW
Enjoy this showcase of work from more than 40 of some of Atlanta's most creative outlets. Featuring pieces from artists who have worked at Kids II, Ogilvy & Mather, Marvel Comics, Cartoon Network and more, this free event is a great opportunity to connect with plenty of local artists and find ways to strengthen your portfolio.
Arts in Health at Winship-Open House
Friday, Nov. 10
Winship Cancer Institute – Kauffman Auditorium, 5th Floor
1365 Clifton Road
The Winship Cancer Institute will be holding this event for those interested in volunteering in their Arts in Health Program. Find out how you can use your artistic skills to connect with patients and help them further gain skills in self-expression. This is a great chance to give back to the community with your skills.
Nov. 10-12
Sheraton Atlanta Hotel
165 Courtland St. NE
The Monsters Dance Convention wants to help those in love with the art of hip-hop dancing to become the best that they can be. This three-day event will feature workshops hosted by industry professionals as well as competitions to win thousands of dollars in scholarships. See site for schedule and registration details.
Saturday, Nov. 11
Wentworth Gallery
4400 Ashford Dunwoody Road
Famed drummer from Def Leppard Rick Allen will be making a special Atlanta appearance to show off his newest collection. Having had a love for art and photography from a young age, Allen combines his love with music in this must-see artistic experience. Viewers have a chance to see him either at Perimeter Mall from 1-3 p.m. or at Phipps Plaza from 5-8 p.m.
Through Sunday, Nov. 12
Cobb Energy Performing Arts Centre
2800 Cobb Galleria Parkway
This production brings a new level of fascinating depth to a classic ghost tale. Doomed to travel throughout the seas until he can find a faithful wife, The Dutchman soon finds a frustrated young woman headed for an arranged marriage. Can true love change their fates? With some beautiful music and stellar production design, this show is sure to entertain.