Rock the runway by modeling for SCAD's spring fashion show
by :
Molly Moran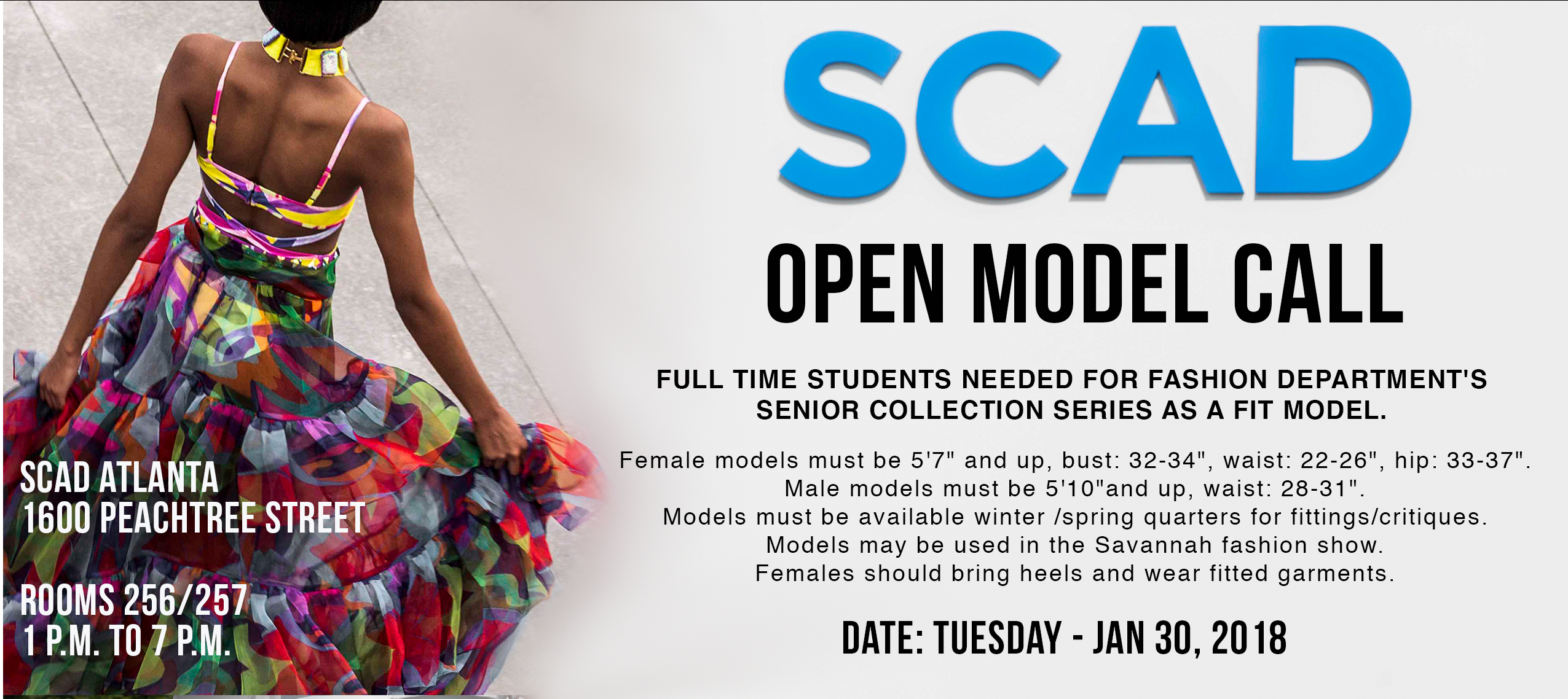 Every spring quarter, SCAD's fashion program puts on the biggest event of the year: the prestigious fashion show where the best senior collections the SCAD fashion program has to offer from Savannah, Atlanta and Hong Kong walk the runway.
SCAD Atlanta is currently seeking models for this year's show and invites all interested students to visit rooms 256/257 at the main building any time between 1-7 p.m. on Tuesday, Jan. 30.
Female models must be 5'7″ and up and male models must be 5'10" and up. See poster for further details.
For any student who is not interested in modeling for the spring fashion show but would still like to be involved, please consider volunteering for the model call or fashion show.
All interested students should email Molly Moran and express which event they would like to participate in or for more information.