Black Panther continues to make history
by :
Alexus Graham
Over a year after its release, "Black Panther" continues to make film history. Centered around a black superhero and villain, with an almost entirely black cast, this movie is a celebration of blackness. The film surpassed what anyone could have imagined, having the biggest solo superhero launch of all time, the biggest opening weekend for any film not directed by a white person, and being the highest grossing movie of 2018. Those are just a few of many that Black Panther has earned since its opening weekend, but you can view a full list here. 
Ruth E. Carter, the designer behind the amazing costumes in the film, won th 2019 Oscar for best costume design, making her the first African American to receive that honor. This was Carter's third time being nominated. She became the first black person nominated for the category in 1993 for her work on Spike Lee's "Malcolm X." She was nominated again for her costume work on Steven Spielberg's 1997 slave ship drama "Amistad."
Hannah Beachler, another black woman who played a vital role in the success of the film, won the 2019 Oscar for best production design, making her the first African-American to be nominated in the category. Beachler previously collaborated with director Ryan Coogler on "Creed" and "Fruitvale Station." Her production design credits also include Barry Jenkins' best picture Oscar-winning film "Moonlight", Beyoncé's "Lemonade" and Todd Haynes' upcoming "Dry Run."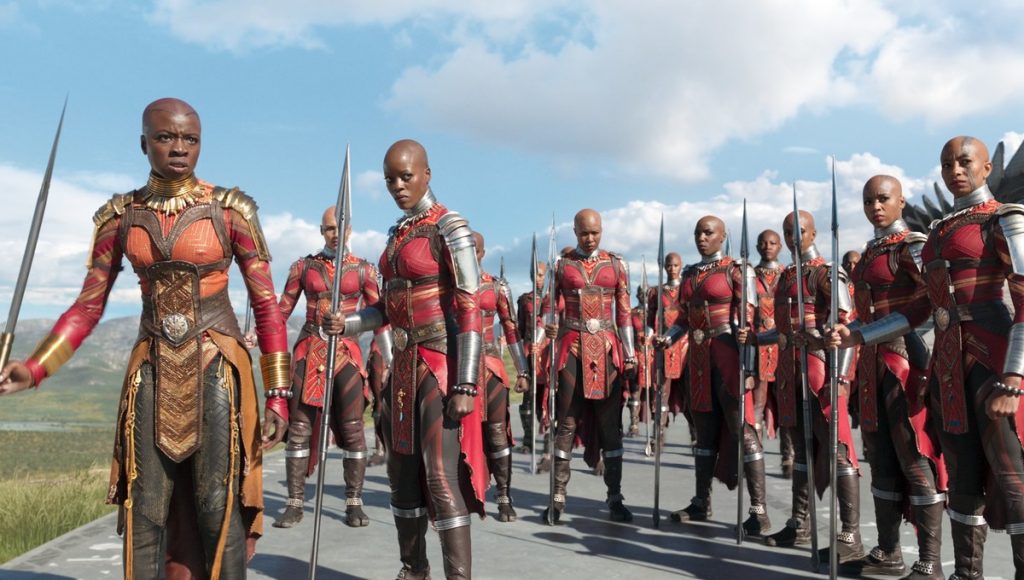 Beachler and Carter were instrumental in bringing to life the lush Wakanda, the fictional African country where most of "Black Panther" takes place. Carter spent six months researching Africa's ancient customs to merge old techniques with modern ones. She sourced her fabrics from Ghana, commissioned handmade leather goods from South Africa, and utilized 3D printing to create some of the intricate accessories, including Queen Ramonda's crown. She took inspiration from the tribes of Africa, such as the Masai, the Suri and the Northern African Tuareg, and incorporated visual elements from their customs, interpreting them for the futuristic costumes.
These milestones for "Black Panther" continue to solidify it as not only a great film, but highlights the magic and power of black creatives.