The top five cinematic experiences this year you don't want to miss
by :
Mikael Trench
One of the biggest things to look forward to every year are the new movie releases on the horizon and 2018 is no exception. With that said, let's take a deep dive into this year's slate of releases to see what are bound to be some of the most exciting cinematic experiences of 2018.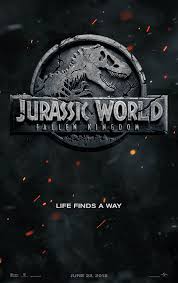 "Jurassic World: Fallen Kingdom"
June 22
While 2015's "Jurassic World" may have not pleased every fan of the beloved franchise, there may be a chance that the sequel, "Jurassic World: Fallen Kingdom," may be a new turn in the right direction. Taking place four years after the events of its predecessor, "Fallen Kingdom" has our heroes fighting to save the now-freed dinosaurs. All the while, a dangerous volcano and some scary conspiracies make their way to threaten the existence of dinosaurs and humanity. With what seems to be a darker tone than the previous film, and a promise of practical effects to bring the dinosaurs to life, this is bound to be a journey worth stomping towards the theater for.
"Solo: A Star Wars Story"
May 25
Despite the recent barrage of "Star Wars" films coming out in the past few years, the next installment in the anthology film series is sure to pack a punch. "Solo" focuses on the galaxy's favorite bad boy, Han Solo. This time around we will be seeing a younger Han during some early ventures with Chewbacca and Lando Calrissian. While there have been doubts regarding this entry due to some behind the scenes trouble, the promise of a Western style "Star Wars" movie about one of our favorite characters is too cool to ignore.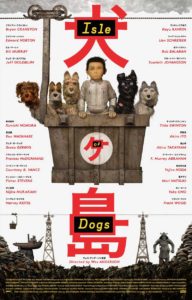 "Isle of Dogs"
March 23
This year is full of some exciting animated content, including Studio Ponc's debut film "Mary and the Witch's Flower," Aardman's "Early Man," Pixar's "Incredibles 2" and Disney's "Ralph Breaks the Internet: Wreck-It Ralph 2." However, this stop-motion animated film from Wes Anderson may just be the most unique of the bunch. The movie takes place in a dystopian future Japan where dogs are forced to live on an island due to an illness. In the film, we follow a group of canines helping a young boy look for his dog while defending him from the Japanese authorities.
"Ready Player One"
March 30
Ask any film buff which director ruled the '80s and '90s and more than likely your answer would be Steven Spielberg. So, having him direct a film focusing on pop culture from that time is sure to be interesting. This is another film that takes place in a desolate future, more specifically 2045. We see a teen boy named Wade Watts attempt to win "Anorak's Game" in order to win the virtual reality world of the OASIS. "Ready Player One" is based on a 2011 novel of the same name and features several characters from '80s and '90s pop culture. It's hard to say this is going to be a completely original film, but with Steven Spielberg at the helm get ready for something exciting nonetheless.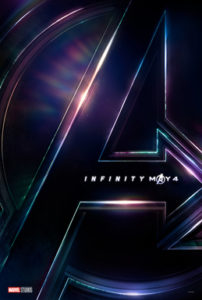 "Avengers: Infinity War"
May 4
Who knew that ten years ago one little post-credit scene with Samuel L. Jackson talking about an "Avengers initiative" would have led to one of the world's most successful and beloved franchises of all time? Now 19 films later, the epic battle we have been waiting for has finally arrived. This time around the Avengers, after being split up from the events in 2016's "Captain America: Civil War," must join back together along with the Guardians of the Galaxy in order to stop the villain Thanos, who will finally be making his much awaited debut. This one should be full of some potentially dark moments, riveting action sequences like never seen in a Marvel film and a massive cast.