aTVfest reminds creatives to keep it 'short and sweet' with branded entertainment
aTVfest's "Short and Sweet' panelists taught students how to make impactful short-form media.
by :
Anya Haber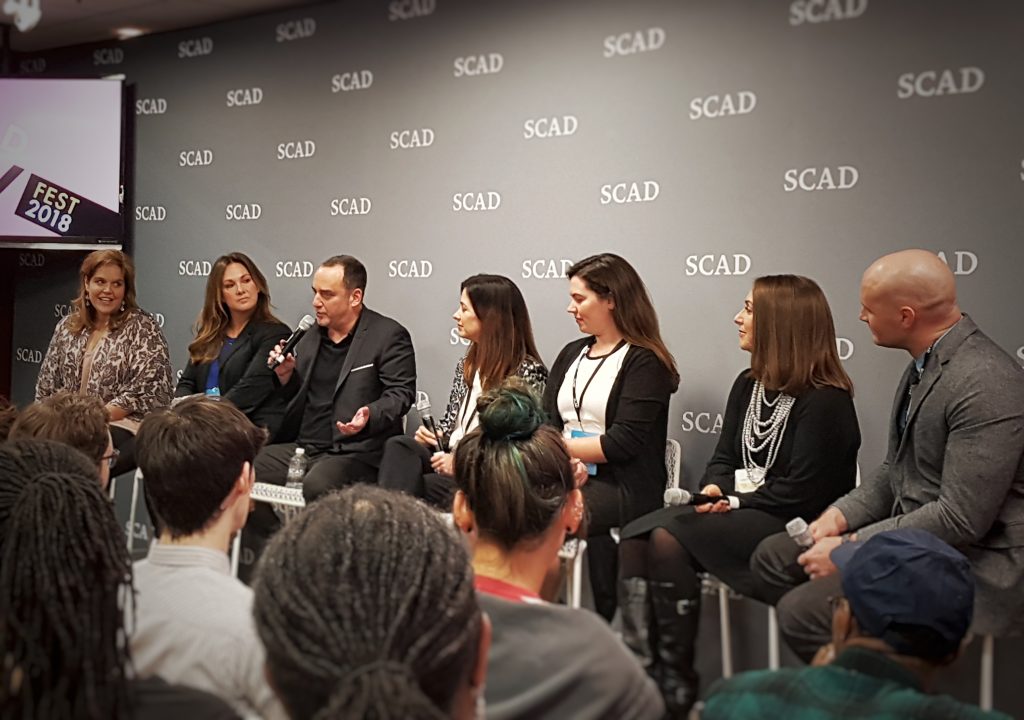 Today's industry isn't about minute-long commercials or shows you can only watch on television. Marketing today is subtle: selling to the consumers who don't know they're being sold to. The "Short and Sweet" panel at aTVfest 2018 dove into the burgeoning market of short form branded entertainment. Led by owners, vice presidents and producers of today's biggest media companies, the panel discussed how to please the client and the viewer with creative short videos that capture attention.
Leading the panel was Melissa Hamilton, head of production at POPSUGAR, Dana Olkkonen, vice president of production at VOX Media, Chip Wade, owner and lead creative of Wade Works Creative, Cindy Bertram, writer and producer at Bertram Inc., Alyssa Kaufman, co-owner and executive producer of Flynnside Out Productions and Jay Blumenfield, CEO of 'The Jay & Tony Show."
The six panelists started their careers in long form, making the transition to bite-size digital content as the industry evolved. Bluemenfield recounted his first experience producing short digital content. "The company wanted me to produce viral videos around Christmas time," he said. His solution? "I put Shaquille O'Neill and Ludacris in a snow globe and had them sing Christmas carols." He produced countless others across the country, leading to viral videos.
All six panelists agreed that you need to learn how to balance your client's expectation with their often disproportionally small budget, while still creating content that will blow the client away and engage the viewer. Authenticity is vital in the world of branded entertainment. "We know you're not stupid. You know it's branded entertainment when you see it," said Olkkonen.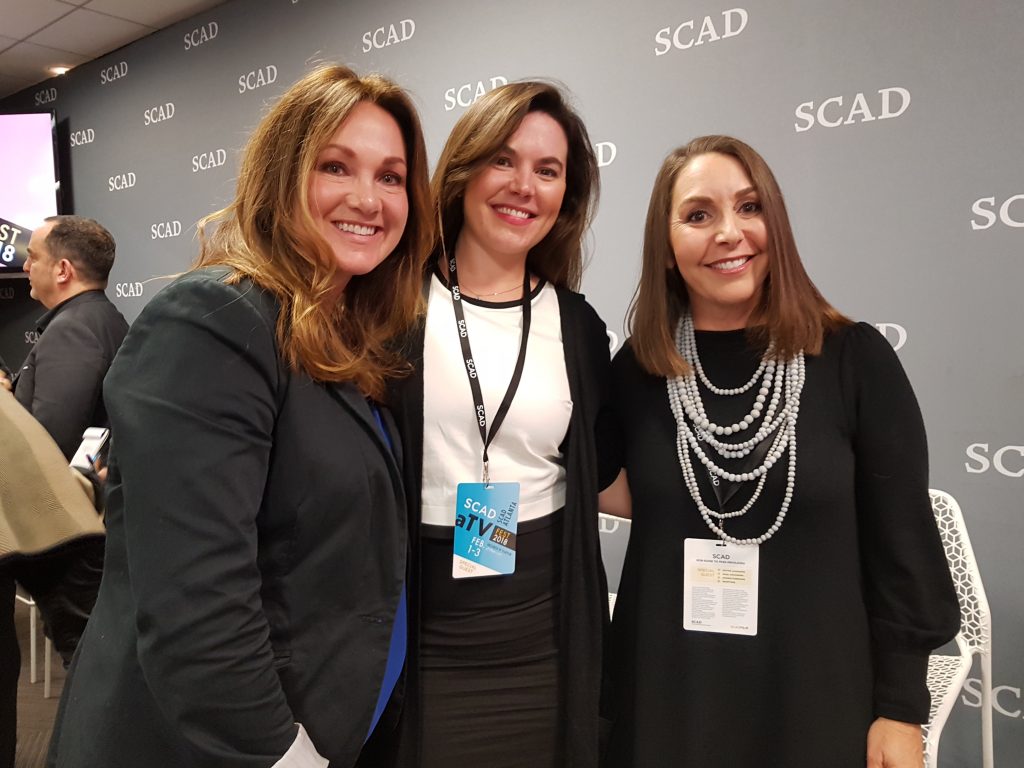 Tailoring the entertainment to the audience and adding your own voice helps to make your work stand out from the rest. In today's age where most branded entertainment is consumed scrolling through the phone instead of watching television, making your content stand out so the viewer will stop and watch is important. "All content, I believe, is TV with the sound off," Jay said, adding that although you might miss some of the subtleties and nuances, a good show will portray the characters' personalities visually. The right colors and graphics are important, as most phones don't automatically play social media videos with the sound on.
When asked what the best advice the panelists could give to students was, Blumenfield said, "Learn to tell a story." He clarified that although the technology is constantly changing, the importance of being able to tell a story will always be the crucial element to success. Wade said, "Dazzling creativity and execution are key. Creativity is nothing without the ability to execute on budget. Come in, be prepared and be prepared to execute."
Kaufman and Hamilton were in agreement about leading with the best content. "Your attention span isn't getting smaller, your patience for s***ty content is smaller. Save the best for first," Kaufman said. "That's the hook shot," added Hamilton.
Check out more of The Connector's coverage of aTVfest 2018 here.