SCAD FASH to host reception celebrating designer Guo Pei's exquisite work
by :
Arundhati Prasad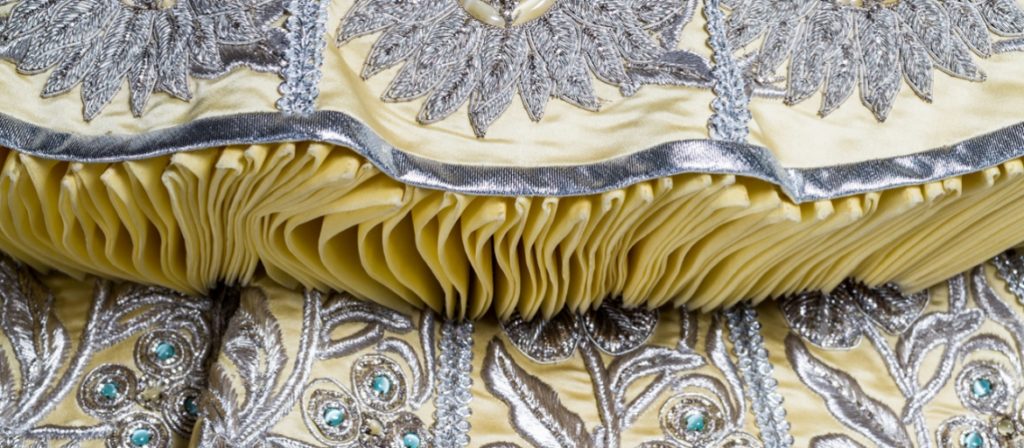 SCAD FASH will host a community reception to celebrate their newest exhibition, "Guo Pei: Couture Beyond," Sept. 21 from 7-8 p.m. The exhibition and reception are both free for SCAD students, faculty and staff with a valid SCAD Card.
Pei's designs are a confluence of contemporary silhouettes and ancient tradition. The intricacy of her garments and the attention to detail truly lend a sculptural quality to her clothes. A celebrated garment that is on display is the imperial yellow cape worn by Rihanna to the 2015 Metropolitan Museum's Costume Institute Gala. The yellow cape received plenty of appreciation and helped bring Pei attention in the United States.
Several SCAD Atlanta students have expressed interest in the new exhibition.
"I am very excited to see Guo Pei's work," said Rachel Lack, a fourth-year advertising student. "She has dressed so many influential people and has such a unique style. I will surely be going to the reception."
This is the very first solo exhibition of Pei's work in the U.S. and will showcase 40 of her exquisite garments along with accessories and masterpieces.
"The garments on display are the most exquisite pieces I've ever seen," said Shweta Anand, a graduate Fashion student. "Guo Pei's style and workmanship hasn't changed over the period of 10 years. She seems to be passionate about her intricate embellishments as she personally trains her 500 artisans."
The exhibition will be on display until March 4, 2018.